These awesome bubblers are hand made by skilled artisans, so each piece will be unique and have its own personality! The colorful, swirled design perfectly encapsulates the heady, elevated state this bubbler is sure to leave you in.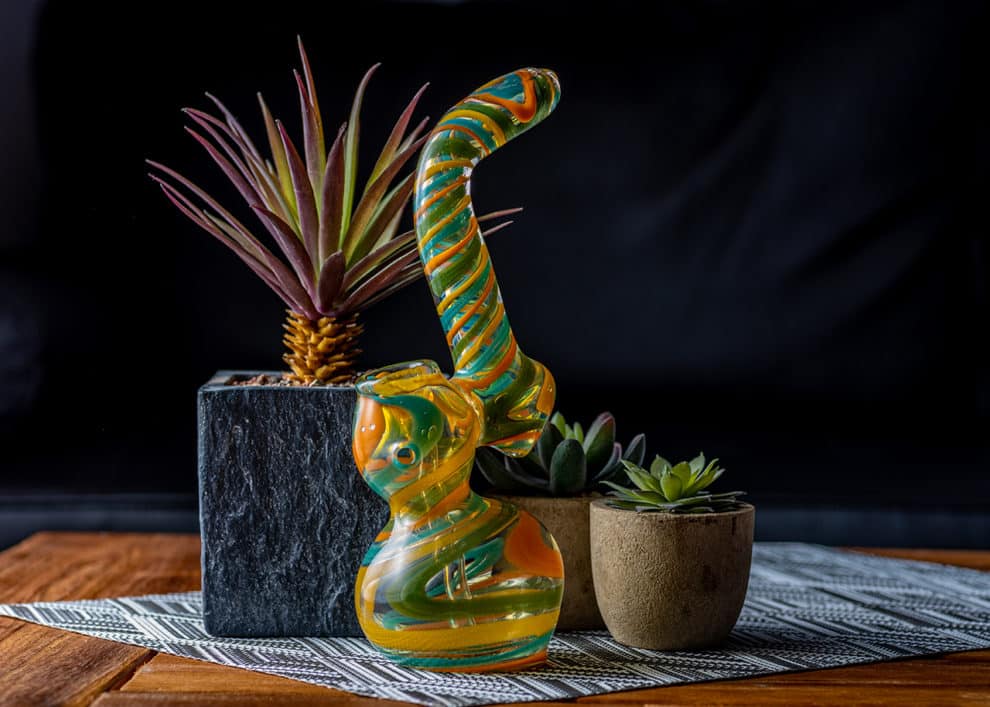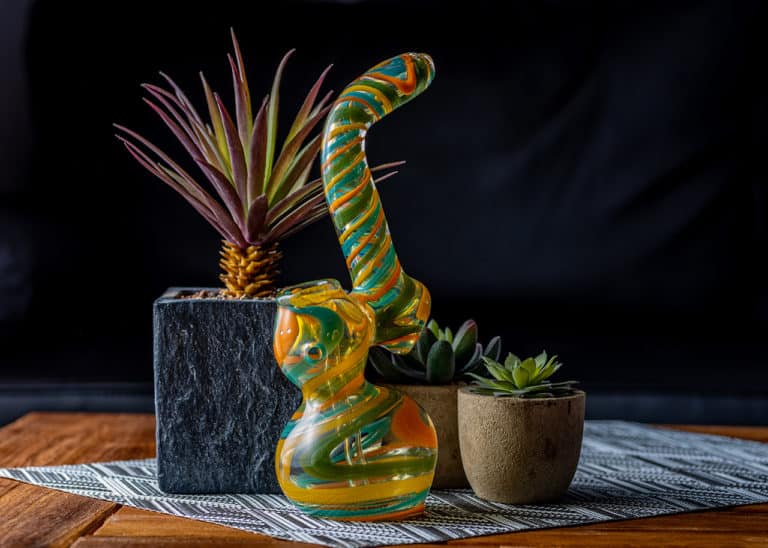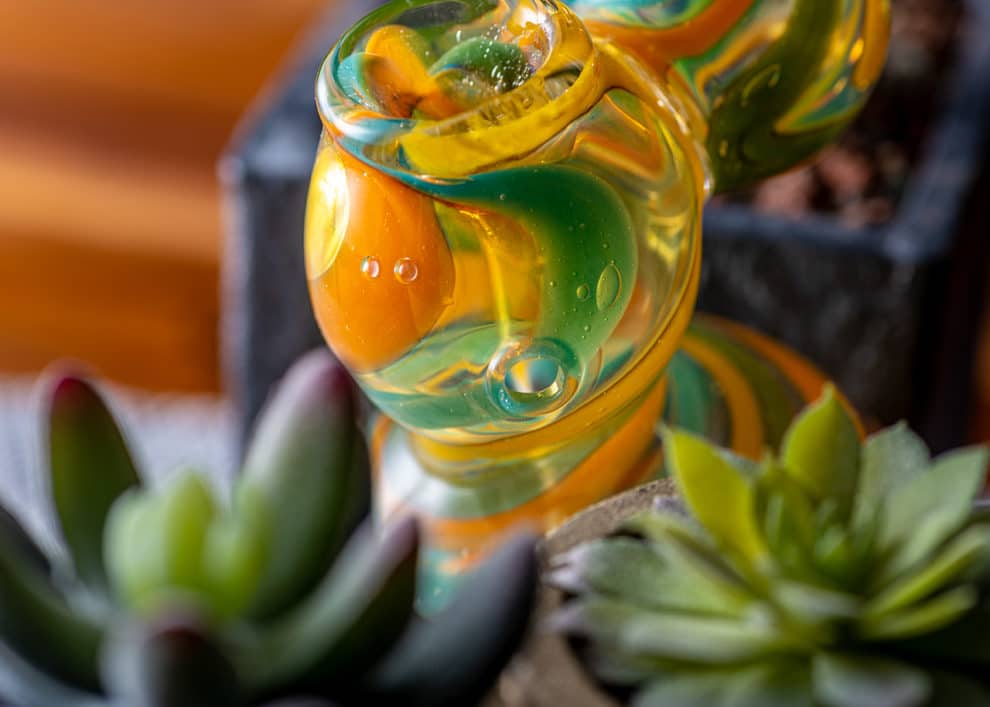 Step you game up from a traditional pipe! The 10″ Swirl Bubbler is a must-have for anyone who wants to enjoy their smoke without coughing. With the carbed bowl, it's easy to reach your desired level of elevation without hacking up a lung! Fill up with some water before your sesh and experience smooth smoking like never before.
If you're looking for a bubbler to share with your best friends, this piece is perfect. It features a huge bowl and borosilicate glass construction which ensures that it'll always make it back around the circle so nobody has to be left hangin'.