This one-piece bubbler comes with a built in carb and bowl for all your on-the-go needs. The super easy-to-use design is perfect for both seasoned smokers and newcomers alike, and you'll never have to worry about losing a bowl or stem and being unable to smoke!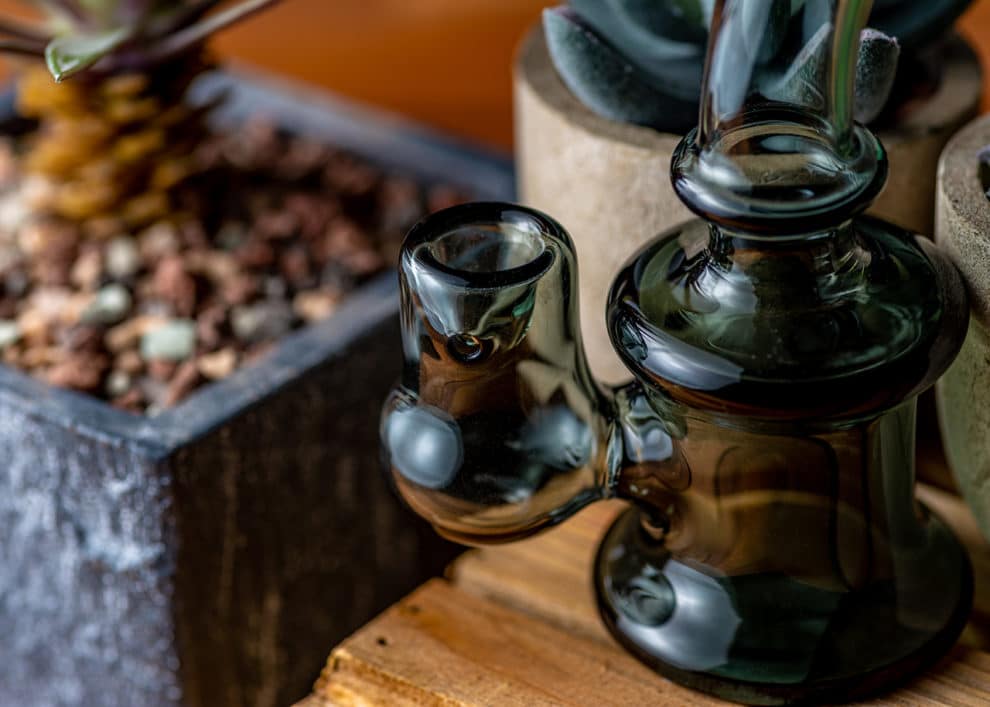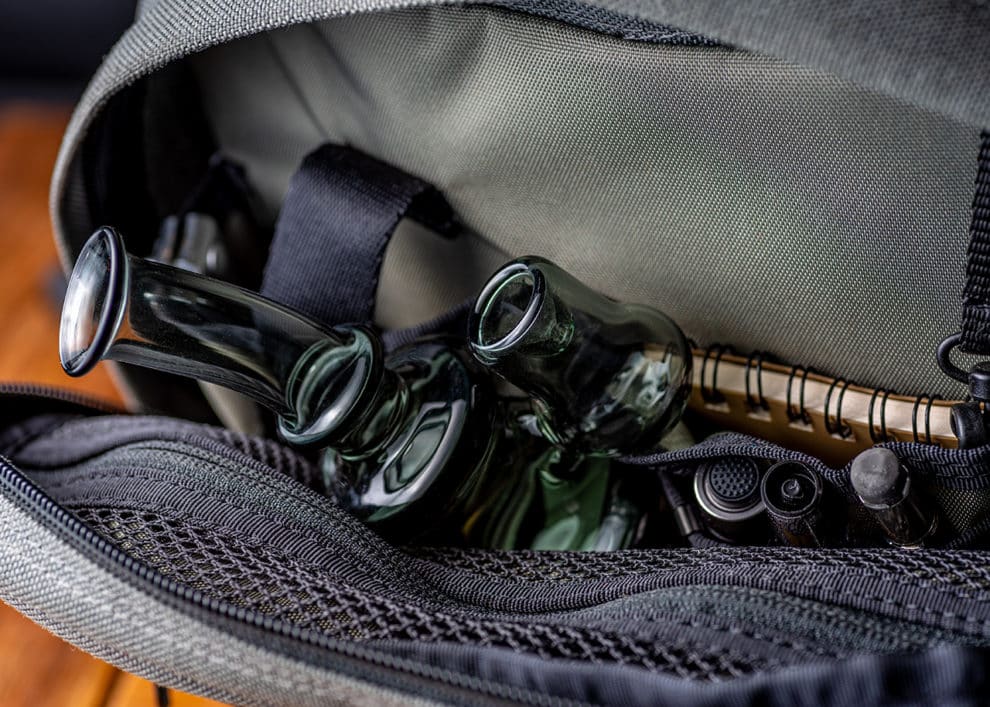 When you're on the go, it can be tough to find room for your herbal goodies. This is one of those rare cases where less is more — this 4.5" mini bubbler is the perfect solution. So compact and discreet it's barely noticeable in your hand while providing functionality that rivals most full-sized pieces out there!
Made with quality borosilicate glass, this little bubbler is sturdy, durable, and ready to be knocked around in a carryon bag or on a road trip. You can rest easy knowing you'll have the means to elevate your mood when you reach your destination!