Few percs create the level of frothy, bubbly goodness that honeycomb percs do, which puts them at the top of the totem pole when it comes to deliciously creamy hits. And they do all that without forcing you to pop a lung trying to pull through them. A huge win-win!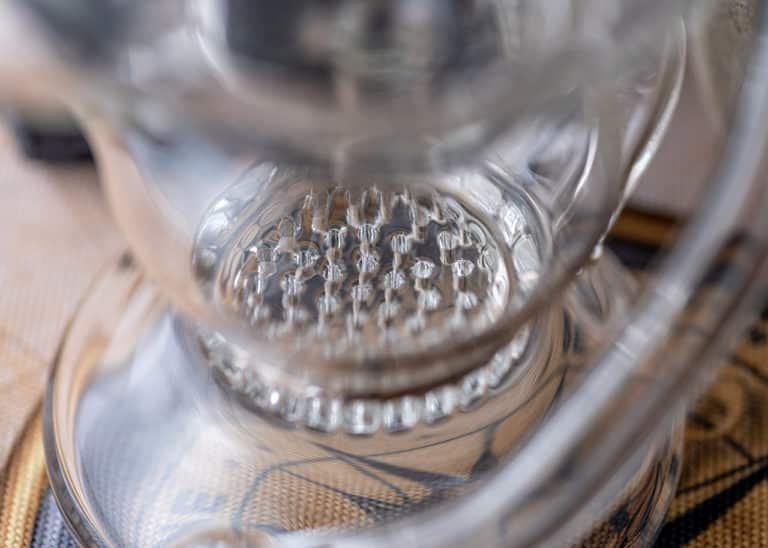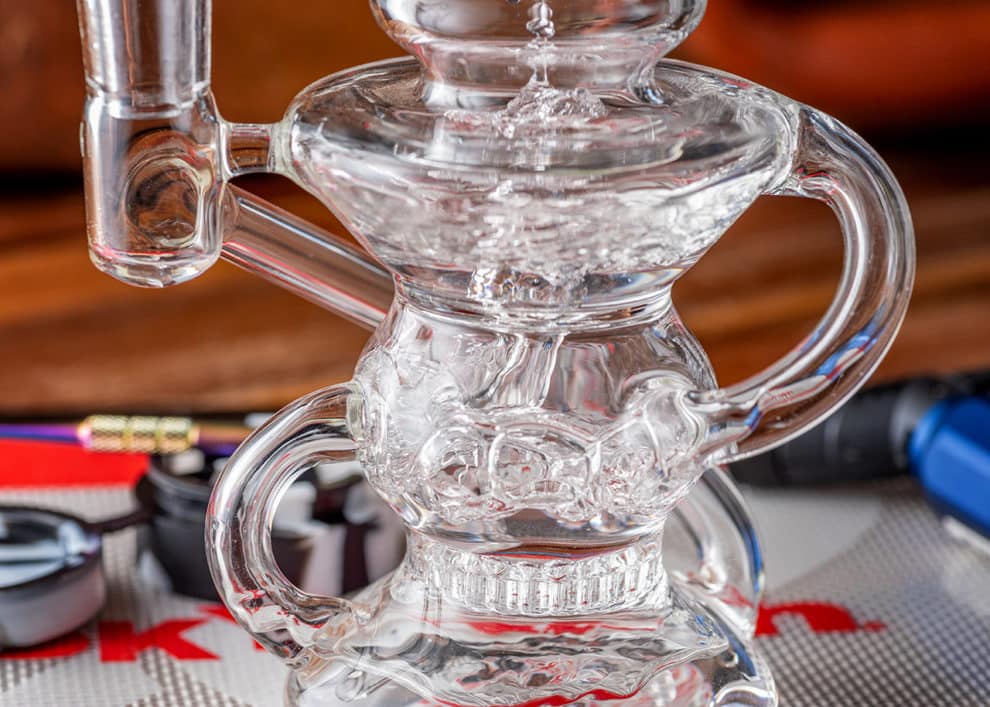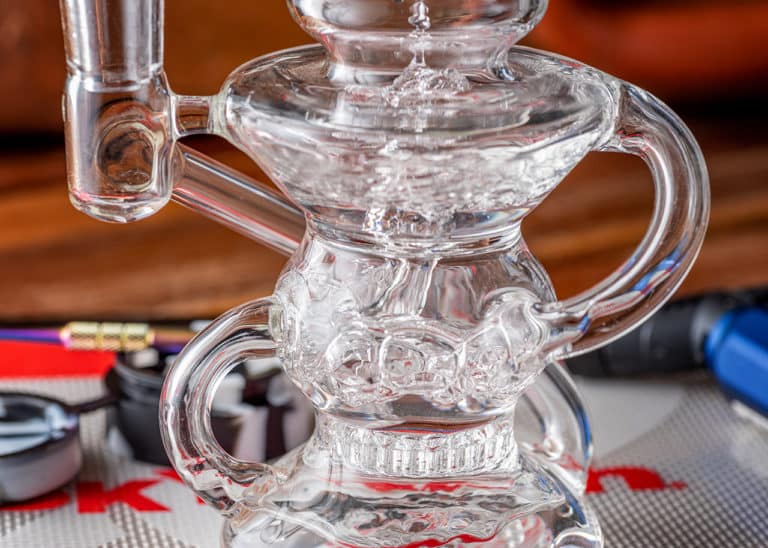 Move over Guy Fieri, there's a new king of flavor in town! Recyclers are the top of the line when it comes to getting some seriously flavorful dabs. They cool your vapor more effectively by keeping it in contact with water for much longer than a traditional bong or dab rig, and there is far less air introduced into the system messing around with your concentrates' flavor profile!
At 6.5″ this rig is the perfect size to fit into any dab enthusiasts lineup. It's compact and durable, and with the double diffusion of the honeycomb perc and recycler action you'll be able to rip some monster hits out of a tiny package.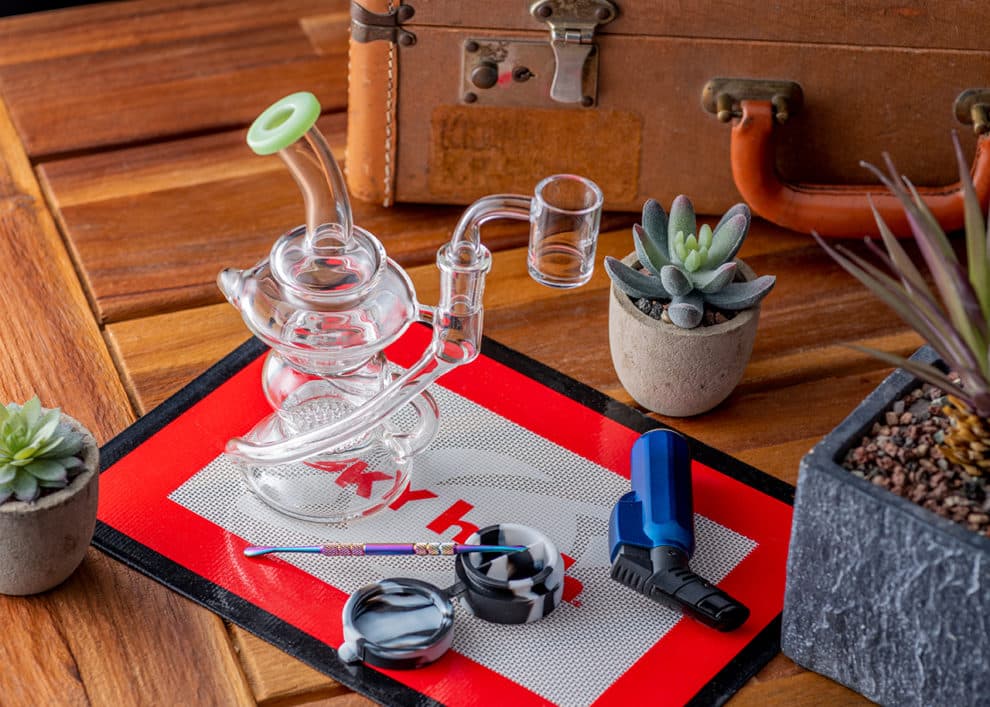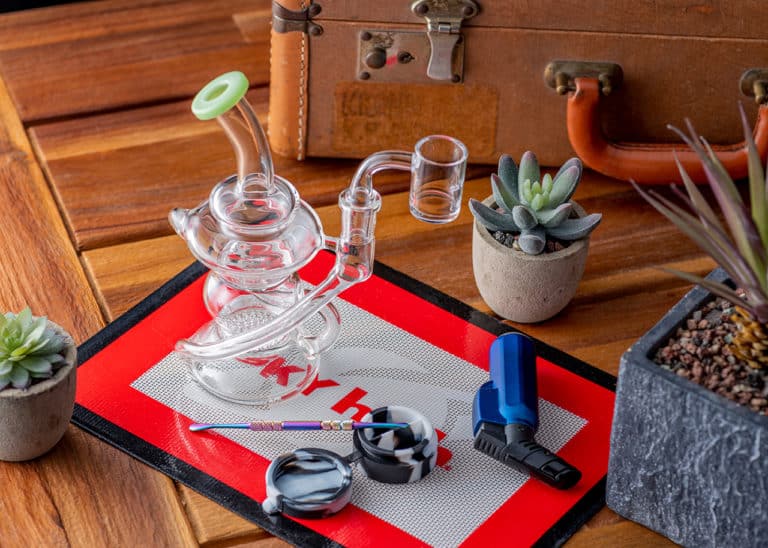 Form and function come together to make one seriously spiffy piece! The sweeping curves of the recycler arms and chunky body are sure to be a conversation starter the next time you've got company over. As fun to look at as it is to use!