The 6.5″ Diffused Bubbler Rig is just diffused enough to give you smooth, clean pulls without stripping away flavor or adding too much resistance! The diffusion process can be a double-edged sword when it comes to taste – while cool hits are great, too much filtration will affect those subtler flavors. This rig has that problem solved by providing an optimal amount of filtration for easy smoking with full tasting potential!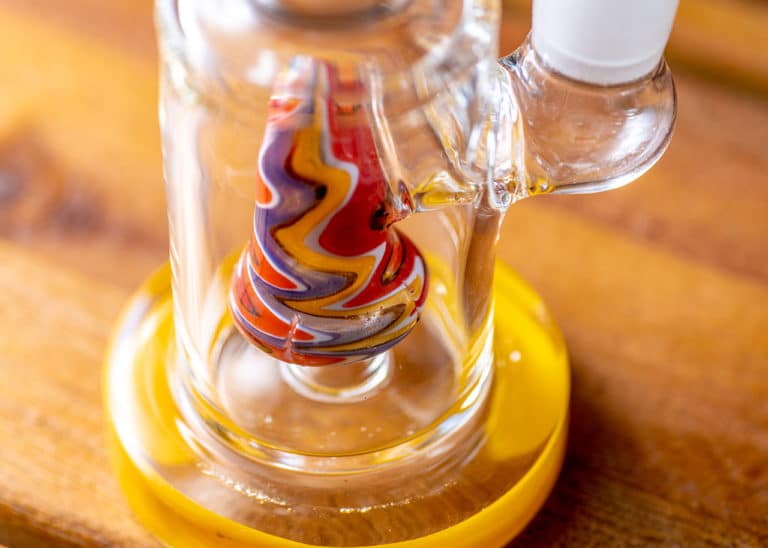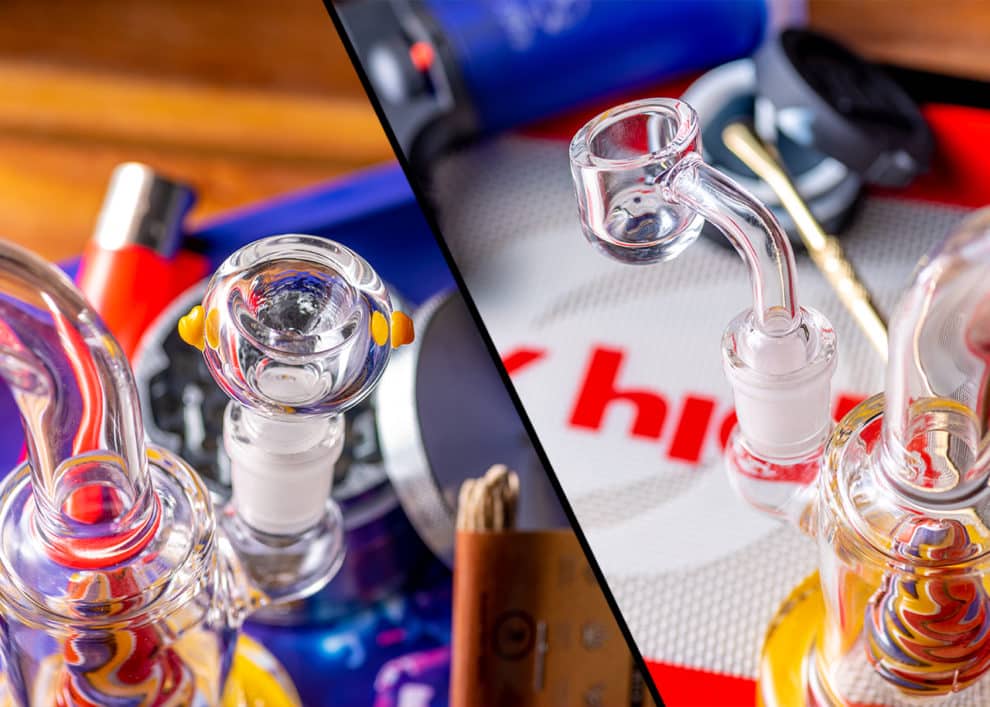 Whether you're a flower aficionado or a concentrate connoisseur who likes diving deep into some dabs, this little piece has you covered! Its 14mm female joint will fit most popular bangers or flower bowls, and the size is perfect for taking any size hit you'd like, big or small! 
Never get caught without a way to inhale your favorite mood enhancer! The 6.5″ Mushroom Circ Perc Bubbler rig is the perfect size for anyone who likes taking their smoking or dabbing on the road. It'll fit nicely inside most bags or backpacks, and is tough enough to take a few knocks and come out the other side swinging!