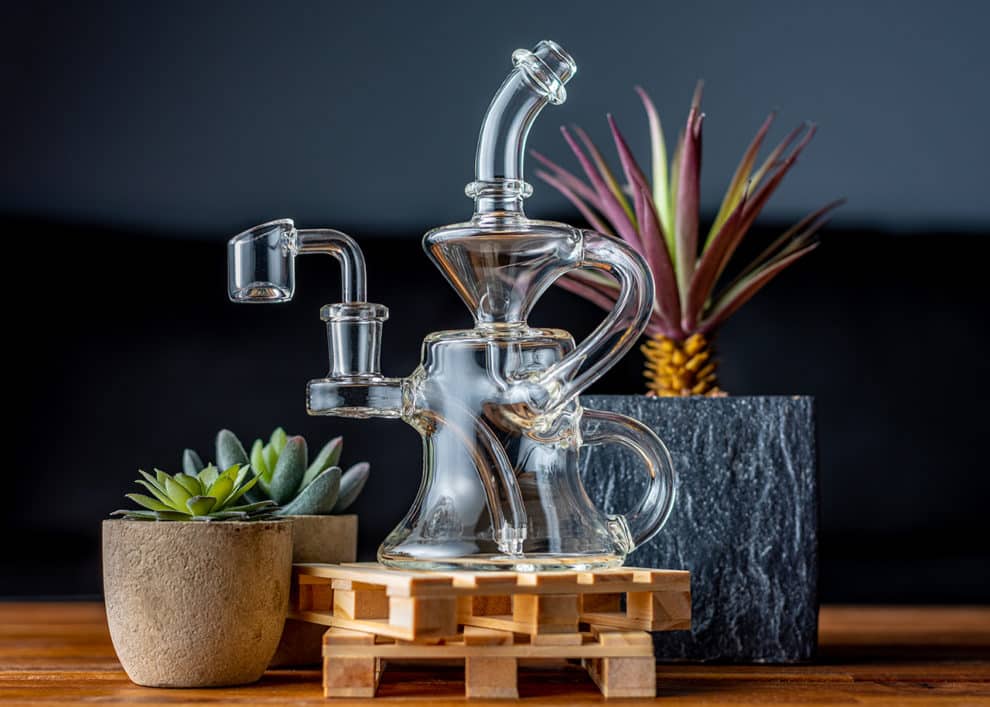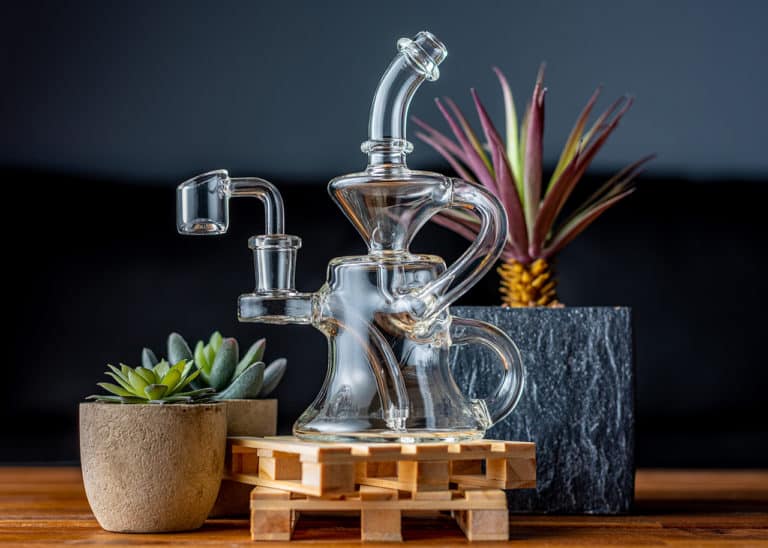 The Klein Bottle inspired design of this piece fits right at home in the lab as well as on the coffee table! Its sweeping lines and unique function are sure to get the conversation started at your next gathering.
Recyclers work by breaking up your smoke like a percolator, but are more effective at cooling as they drastically increase the distance the smoke travels  as well as the time it's in contact with water. All in a compact package!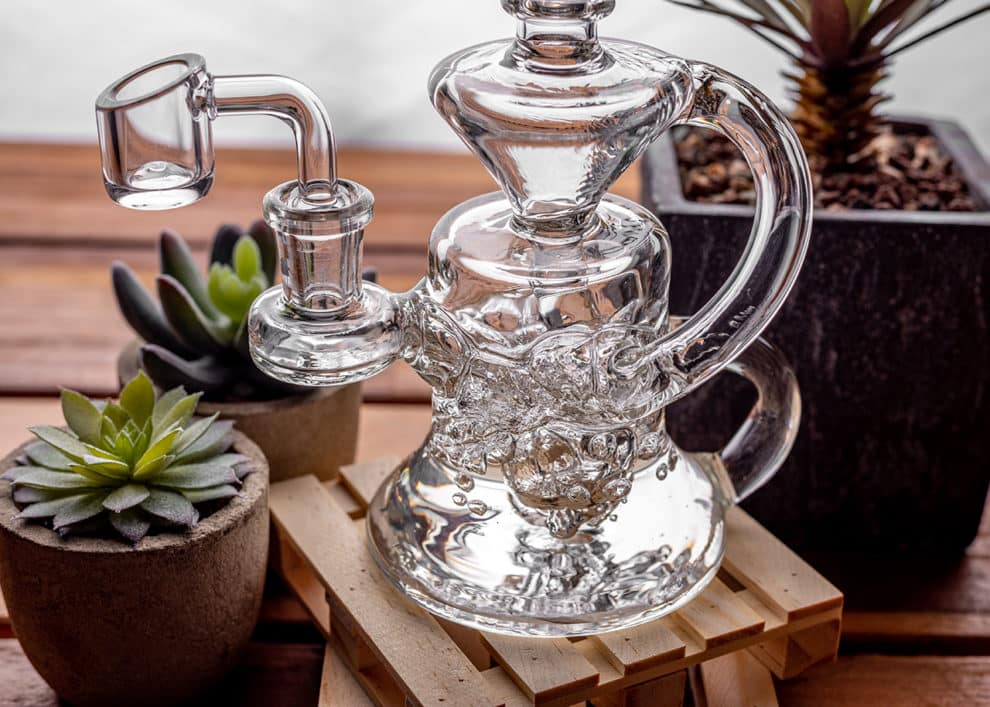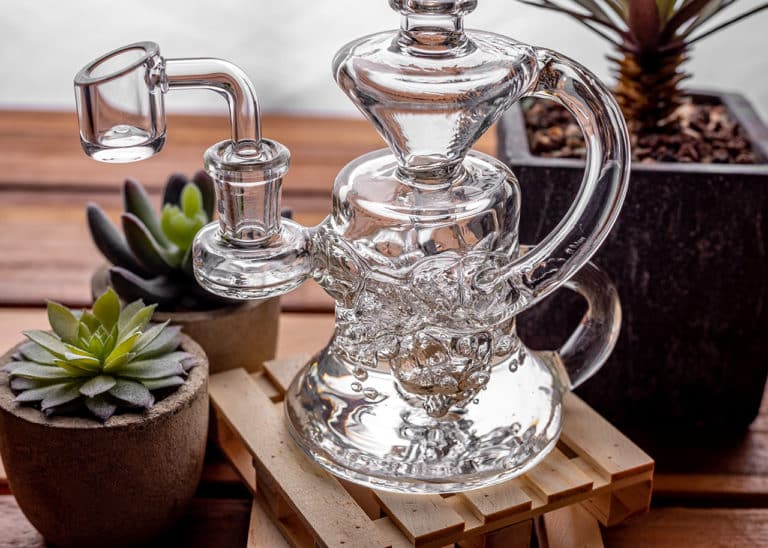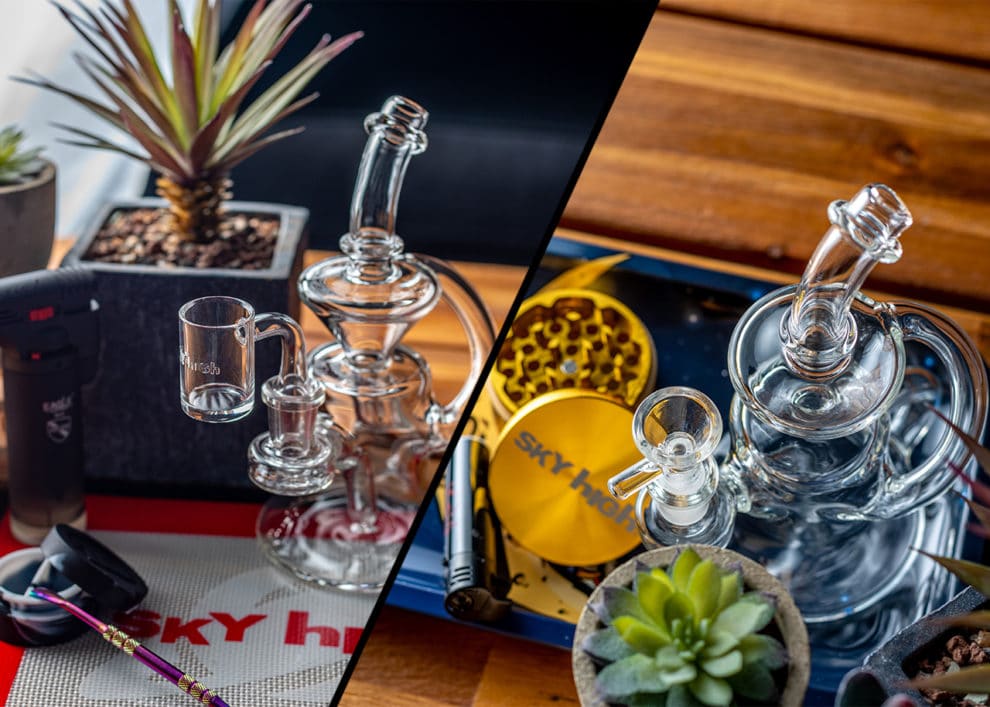 If you want to be able to enjoy some pure flower as well as those thick saucy dabs that glisten on your nail like amber, then this rig's the one for you! The recycler design works amazingly to cool down your flower smoke, while retaining the full range of flavors in your favorite concentrates.