Whether you're using the included bowl/downstem combo to enjoy your favorite flower or just filling up the dome perc and going for some heavy, voluminous dabs, this little 8″ Mini Beaker Bong will definitely have you walking through the clouds.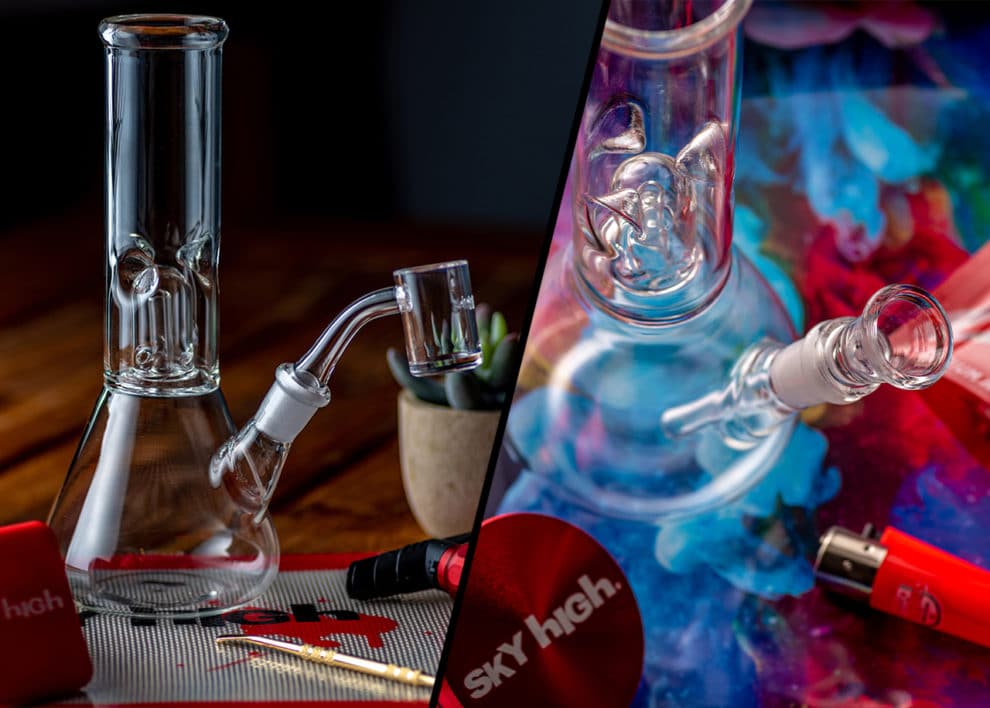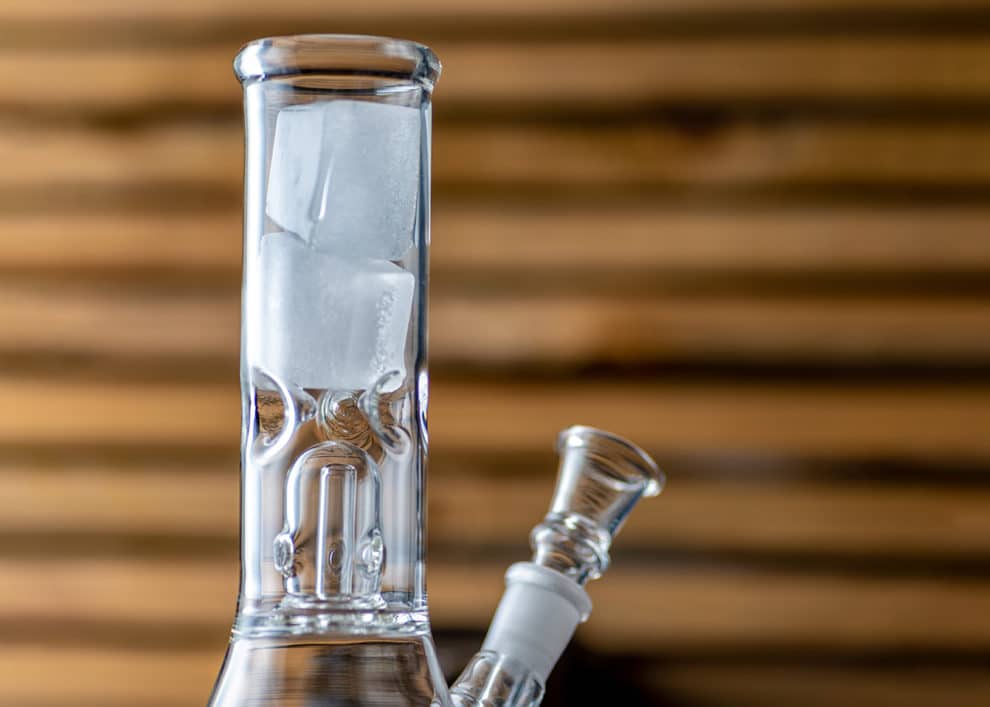 You wouldn't drink a beer if it wasn't in a cold, frosty glass, so why take your smoke that way? The 3-pinch ice catcher in this bong lets you drop in a couple cubes and chill all the way out.
Dome Percs are simple, yet effective. They provide excellent cooling for your smoke without too much filtration, making sure you get to experience all of the delicious flavors in your favorite flower or concentrates.