These awesome bubblers are hand made by skilled artisans, so each piece will be unique and have its own personality! The 8″ Fumed Bubbler has real, 100% gold and silver fuming and changes color over time the more you smoke.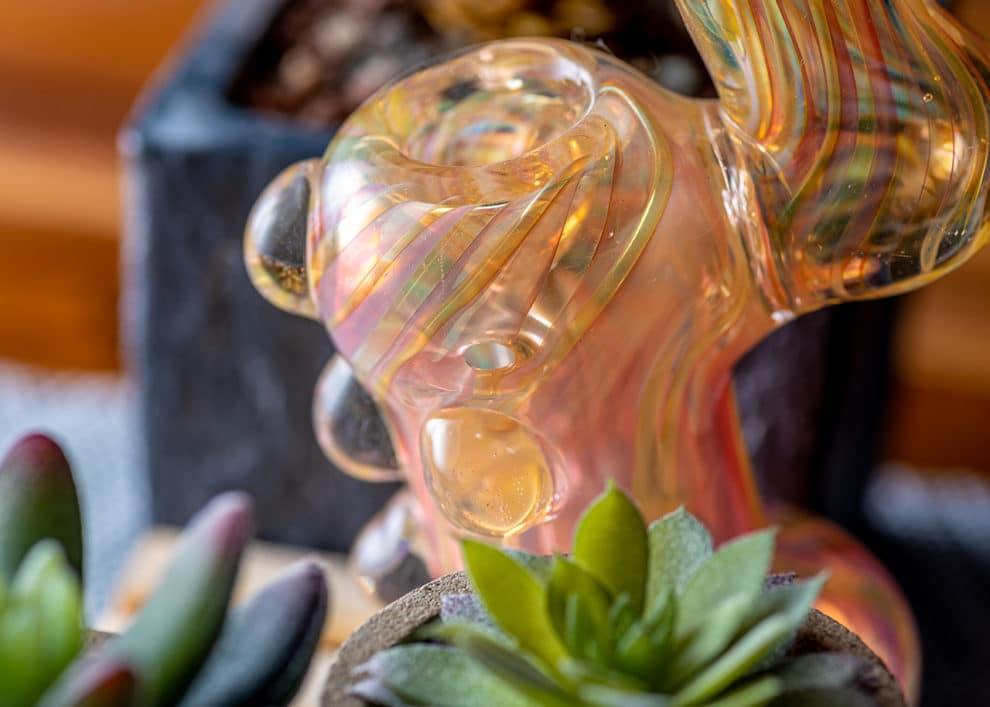 Step you game up from a traditional pipe! The 8″ Fumed Bubbler's carbed bowl gives you perfect, precise control over your hits making it easy to reach your desired level of elevation without the worry of coughing too much. With just a little water, you'll enjoy smooth and heavy hits with ease!
When the party's pumpin' and the people are jumpin' you need a piece that can handle some volume! This bubbler has a huge bowl that's perfect for entertaining, and can take a beating with it's durable borosilicate glass construction.