Looking for someone to help lead you through a hazy journey to the land of milk and honey? The Alien Farmer Rolling Tray, with its trippy combination of flowing colors and meticulously handcrafted symbols, will transport you via wormhole into another dimension with ease. Perfect for on the couch or out tending the fields, it'll keep your sessions clean and tidy.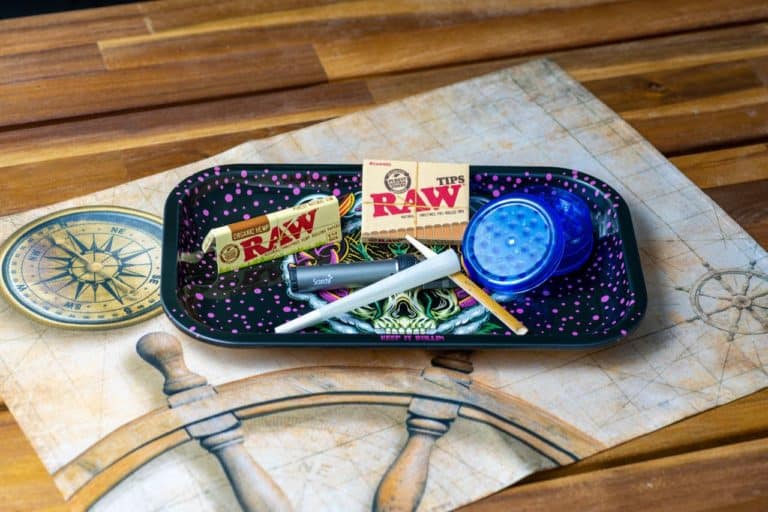 Navigating the cosmos can be tricky, but this high quality rolling tray is perfect for both at home and on the go. Clean-up is a breeze too since it's food and dishwasher safe!
Don't lose your gear while out plowing the fields! Extra deep construction with 1″ side walls ensures all of your valuable cargo stays in place on the tray.