Colorful Anodized Exterior
Heady, colorful experiences don't have to be relegated to spoon pipes and bubblers! Grab one of these anodized dabbers and add a little splash of color to your rig setup.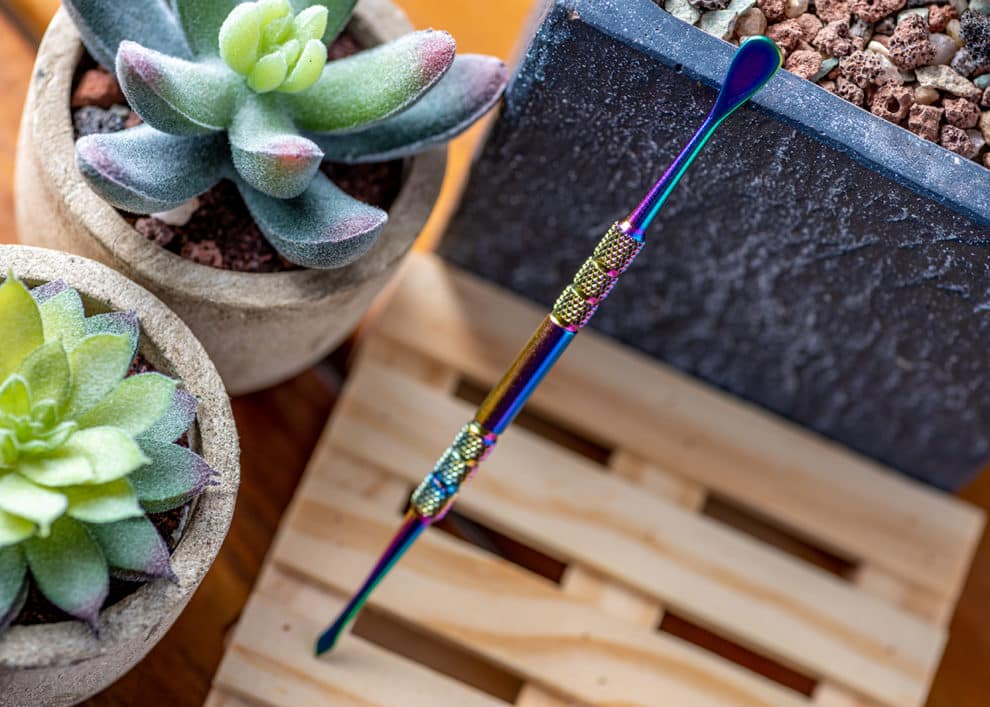 Whether you prefer taking tiny, pinprick sized dabs, or scooping out gigantic globs, this little dabber tool has got you covered! The scoop end makes it a breeze to transfer oils and other viscous concentrates into your banger, and the pointed carving end makes quick work of portioning out those more solid waxes!