They don't call it the Palm Tree for nothing! Like a real one on a sandy beach, the Palm Tree Perc is here to cool you down while you smoke your favorite herbs. This percolator design is one of the most popular types on the market, and we like it because it's one of the best at diffusing and cooling down your smoke, guaranteeing a smooth, less intense hit.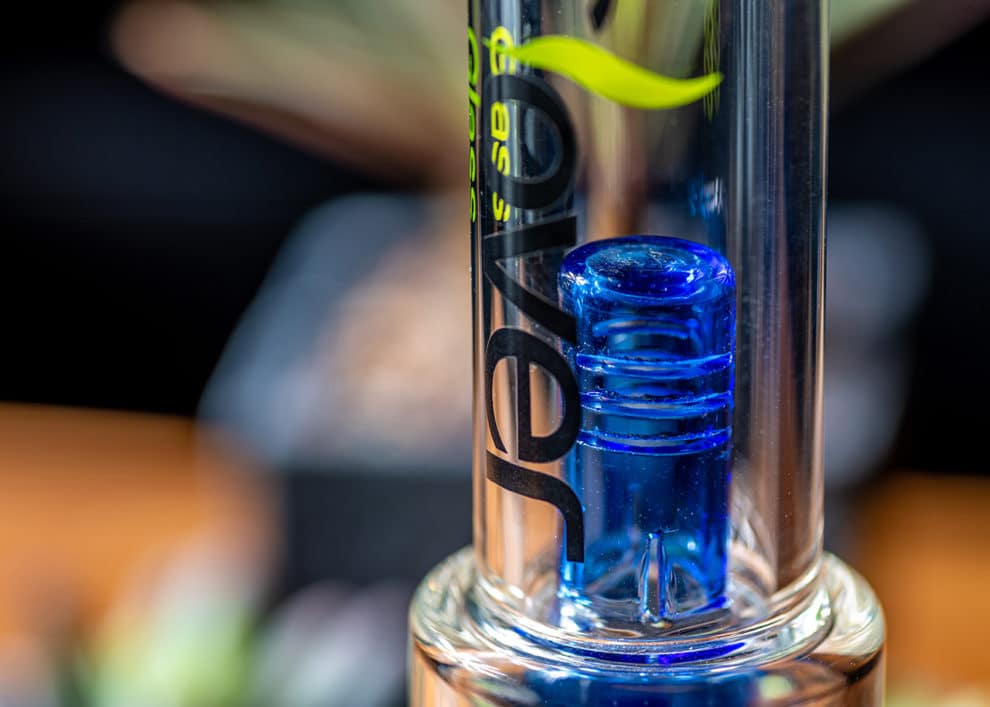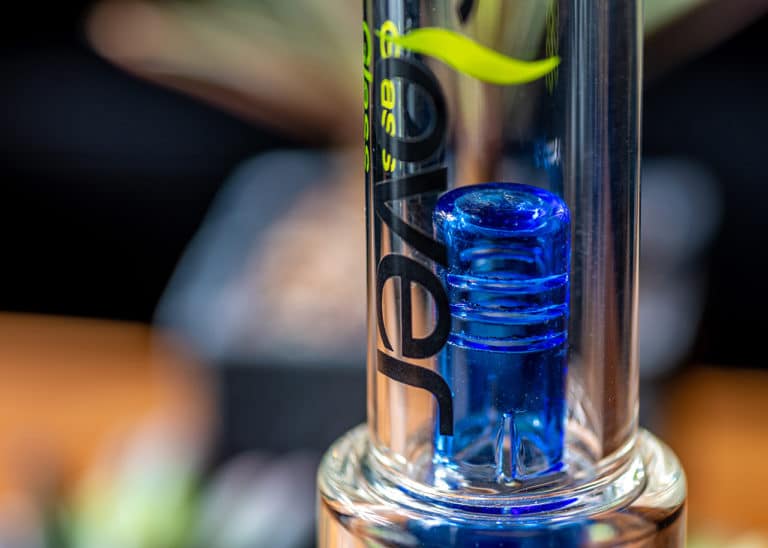 While you might think a visit from the in-laws is the biggest buzzkill around, you'd be wrong! Nothing kills a vibe harder than a mouthful of bong water. With the Clover 10″ Palm Tree Beaker Bong's built-in splash guard you'll never again have to worry about getting stuck with must-mouth, leaving you in a better mood to deal with the family.
It's time to get yourself a Clover 10″ Palm Tree Beaker Bong! The quality construction means your piece of art is safe from temperature shocks and the small bumps and jostles that life brings. Perfect for storage or display, you'll have an accessory that will last. With its lovely design, it makes a great gift too!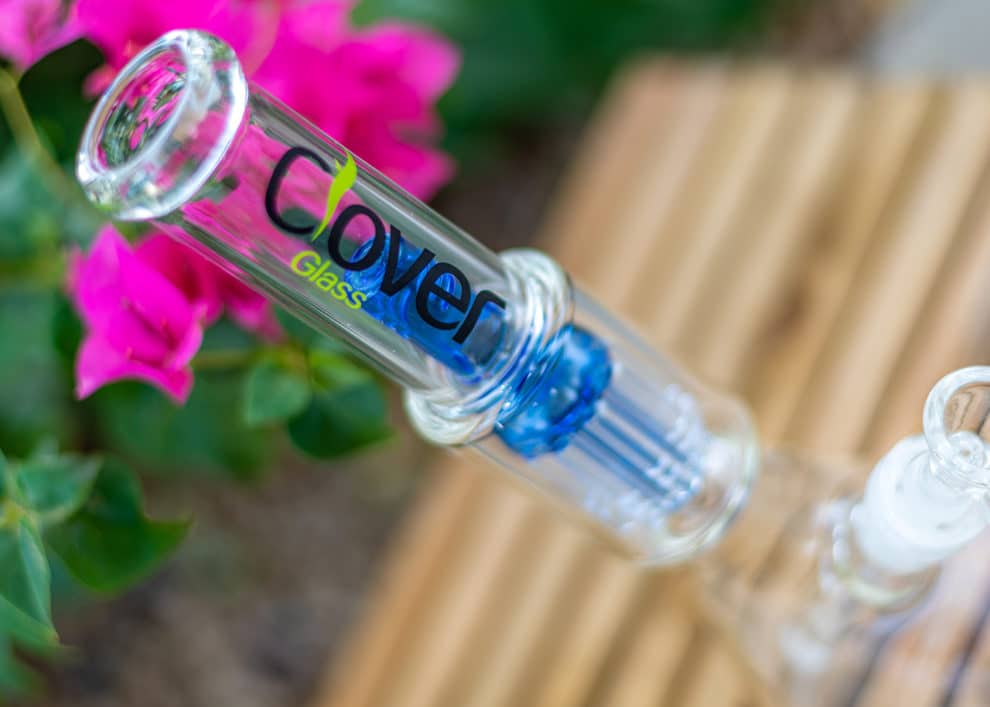 Clover is all about the Quality. With a hand-picked inventory that offers over 1300 top-quality glass products, you are sure to get what you need – plus so much more! Clover brings their customers an ever-expanding selection of high-quality glass and stands behind them with customer service second to none. Whether you're looking for a party piece to pack full of flower, or just something discreet for dabbing on the go, why choose anyone else? Clover's got you covered.
Show some personality with a color accent!