You're one-of-a-kind, and your choice in smoking apparatus should reflect that! The Clover 10″ Dual Chamber Circle Recycler Dab Rig is the perfect choice for those that are looking for an eye-catching piece that's begging for a life in the spotlight.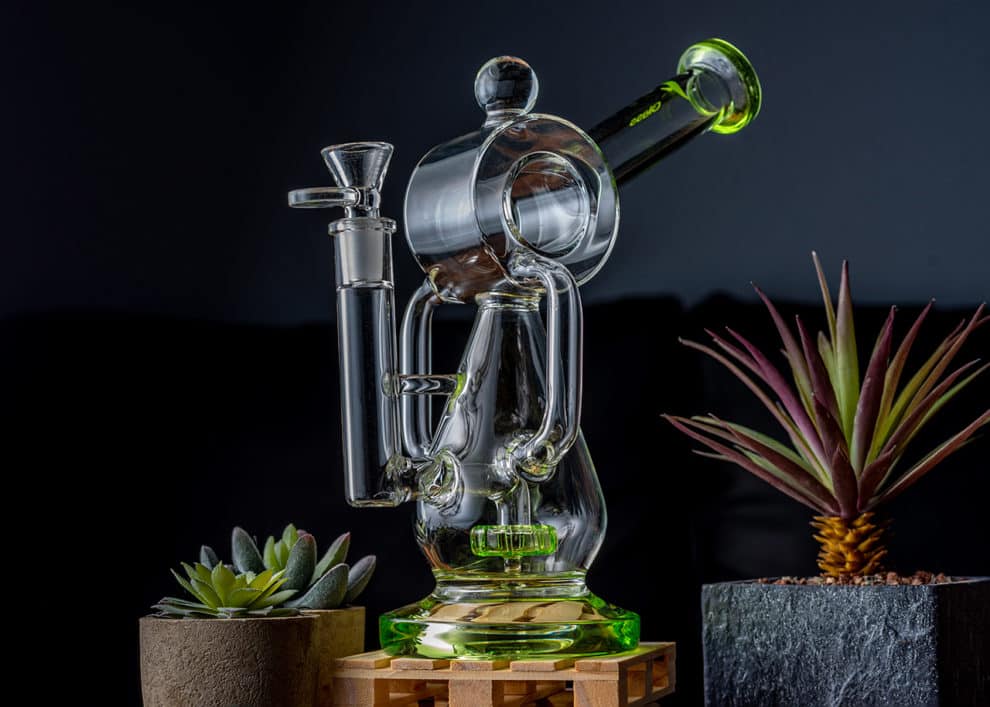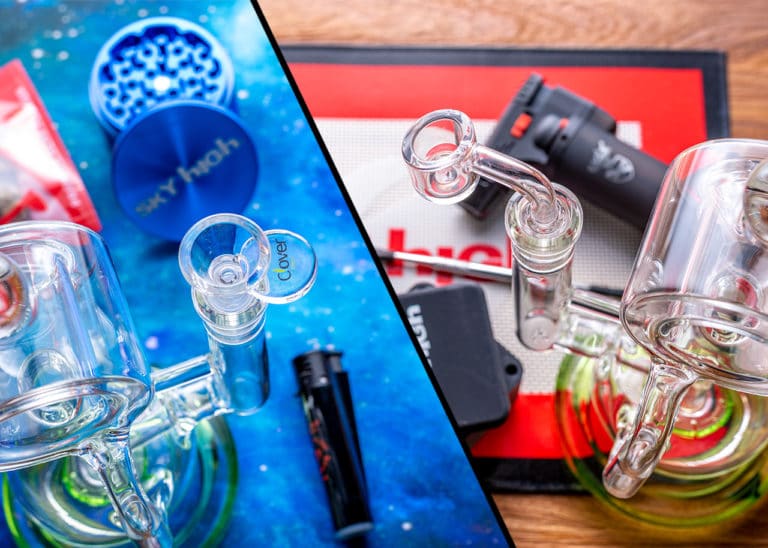 The recycler action of this piece makes it an excellent choice as both a dab rig or flower bubbler. It has just enough diffusion to make sure those flower hits are silky smooth, and the minimal filtration makes it a home run for those who are looking for heavy, flavorful dabs.
Combined with its recycler action, the circ perc in the Clover 10″ Dual Chamber Circle Recycler Dab Rig makes for an exceptionally easy draw with enough diffusion to eliminate harsh, hacking coughs from your life.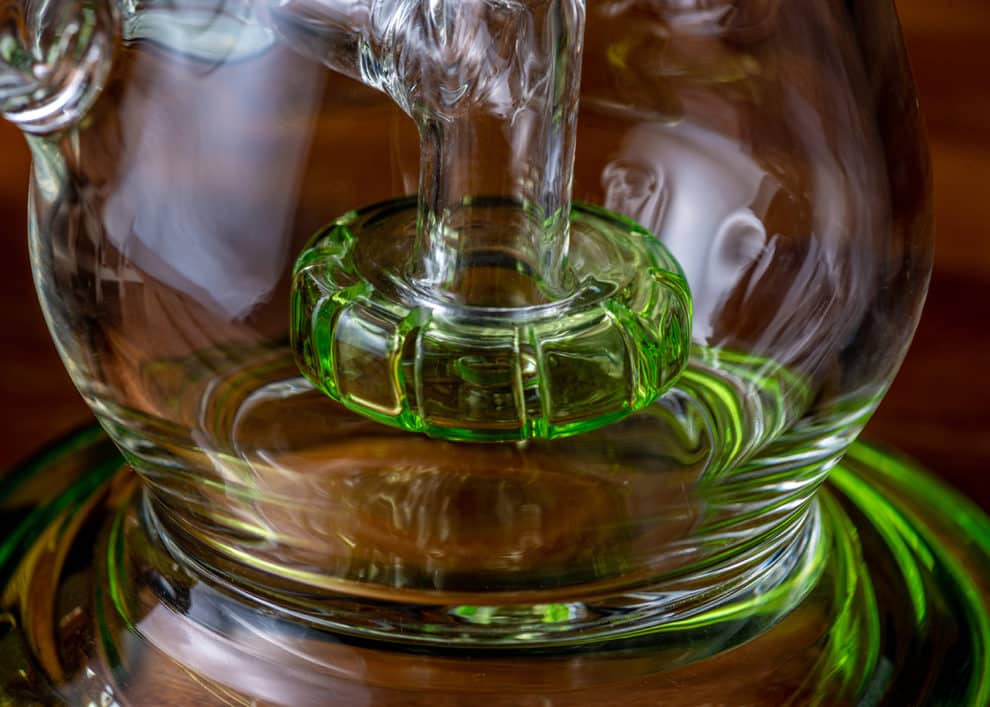 Clover is all about the Quality. With a hand-picked inventory that offers over 1300 top-quality glass products, you are sure to get what you need – plus so much more! Clover brings their customers an ever-expanding selection of high-quality glass and stands behind them with customer service second to none. Whether you're looking for a party piece to pack full of flower, or just something discreet for dabbing on the go, why choose anyone else? Clover's got you covered.
Pull a power move and throw some color in there!