Showcase  your love for creativity and art (and dabbing) with the Clover 10″ Pyramid Recycler Dab Rig! Not just a wonderfully effective rig, this piece is also right at home as the center of attention on your coffee table. It's quirky design and unique function will have you and your friends staring in admiration for years to come!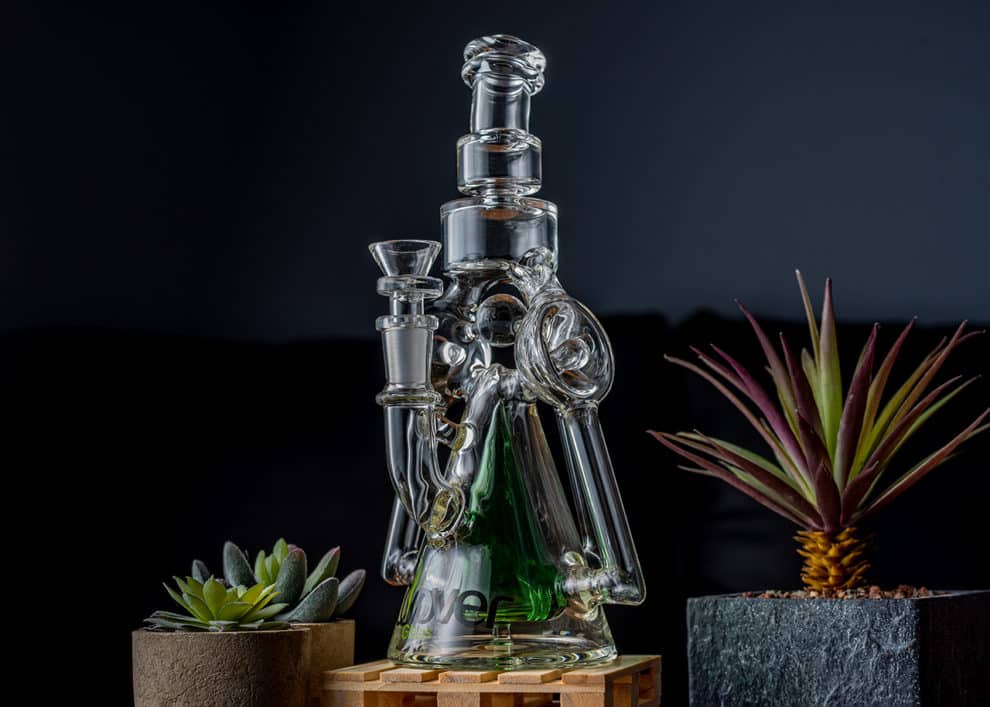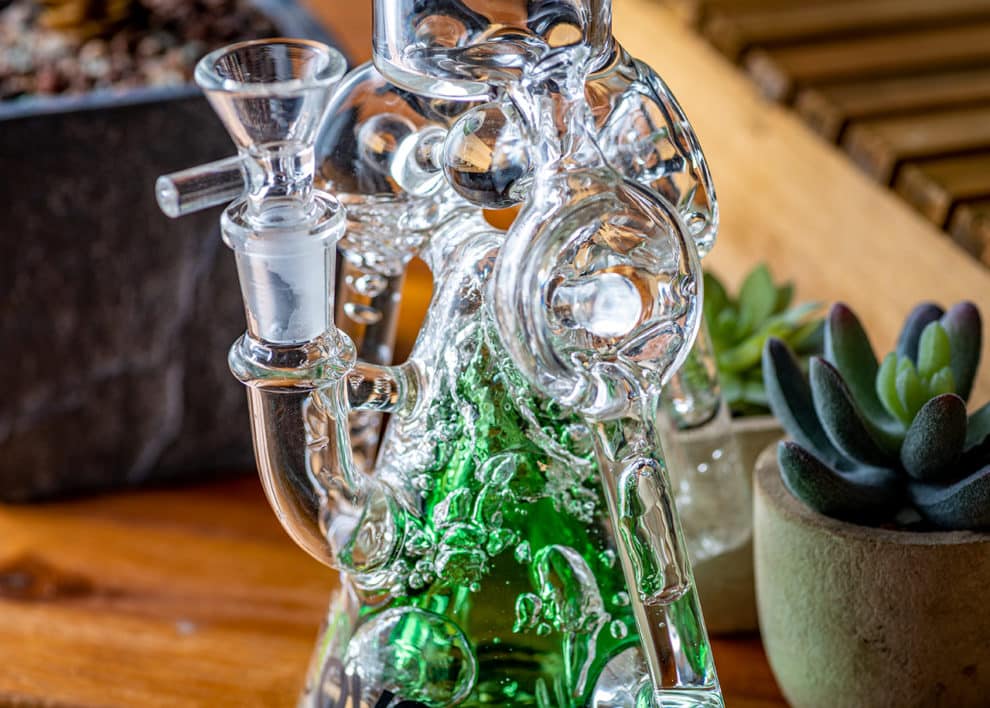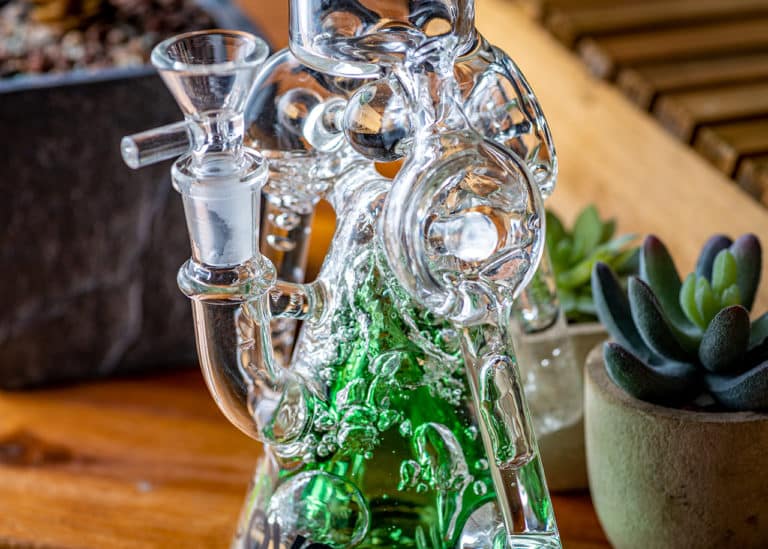 The Clover 10″ Pyramid Recycler Dab Rig's recycler action gives you a seriously smooth pull while keeping your smoke or vapor in contact with water for longer than a traditional percolator, which means some extremely effective cooling!
This Clover 10″ Pyramid Recycler Dab Rig offers the versatility to use it for either flower or concentrates; just swap out the bowl for a banger and you're ready to go in seconds. The thick borosilicate construction is tough enough to shrug off bumps, but lightweight for easy handling, so you can take your next hit with confidence from this beautiful and functional piece.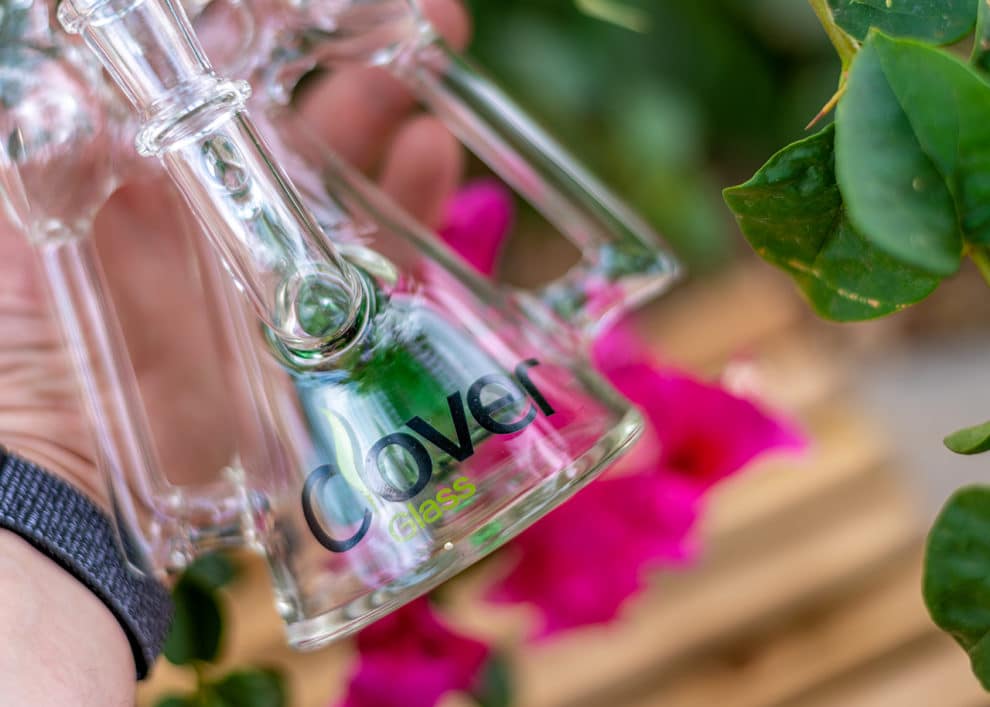 Clover is all about the Quality. With a hand-picked inventory that offers over 1300 top-quality glass products, you are sure to get what you need – plus so much more! Clover brings their customers an ever-expanding selection of high-quality glass and stands behind them with customer service second to none. Whether you're looking for a party piece to pack full of flower, or just something discreet for dabbing on the go, why choose anyone else? Clover's got you covered.
Clear glass is for windows, grab a color!