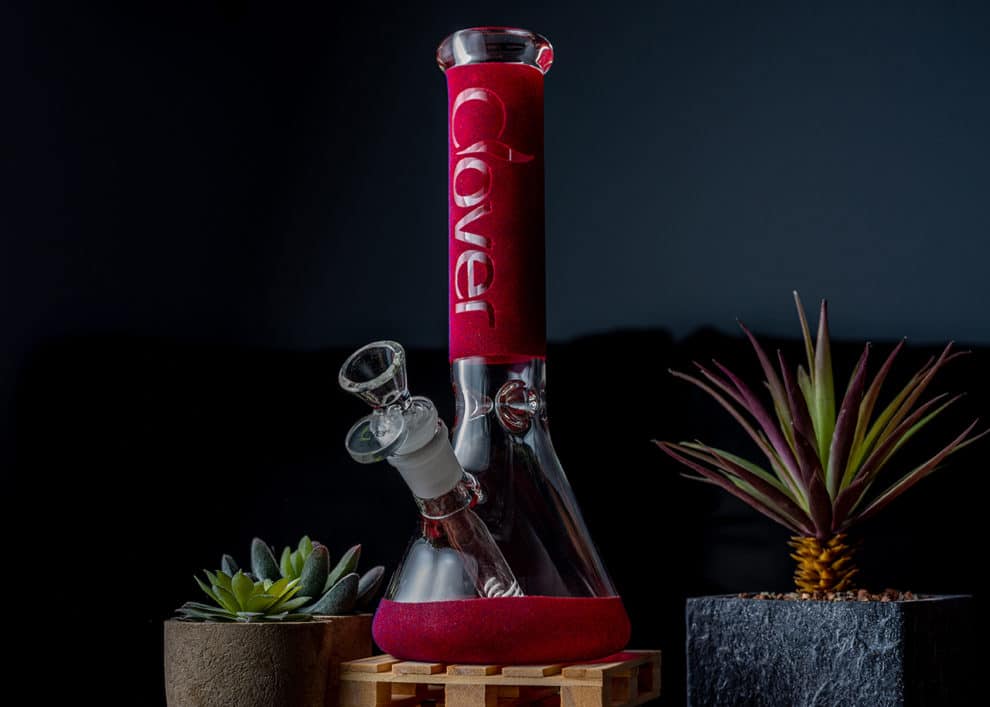 The beaker design is a classic for a reason! It provides excellent volume for big, cloudy hits, while maintaining a solid, sturdy base to resist tipping over when knocked about. 
The soft, luxurious velvet that covers the Clover 10″ Velvet Color Beaker Bong brings a whole new dynamic to your sessions. The neck covering provides extra grip, for those moments when your knees are weak and palms are sweaty, and the covered base provides a soft anti-slip surface so your bong stays where you put it.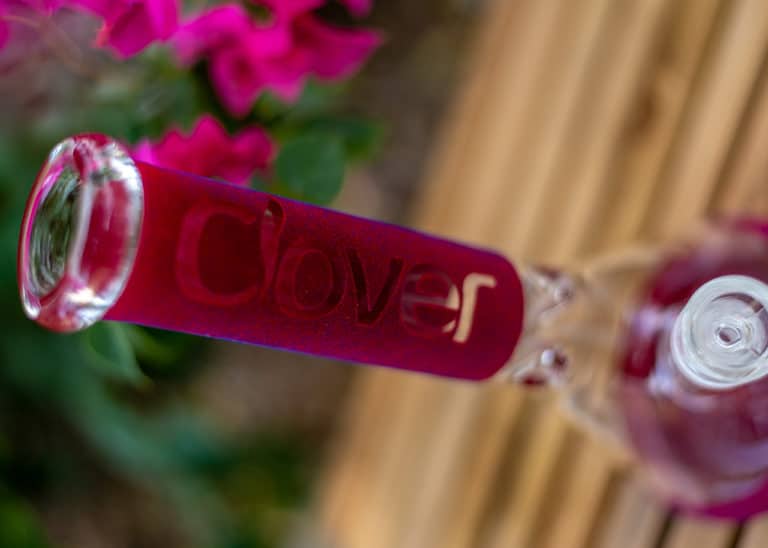 Clover is all about the Quality. With a hand-picked inventory that offers over 1300 top-quality glass products, you are sure to get what you need – plus so much more! Clover brings their customers an ever-expanding selection of high-quality glass and stands behind them with customer service second to none. Whether you're looking for a party piece to pack full of flower, or just something discreet for dabbing on the go, why choose anyone else? Clover's got you covered.
Pull a power move and throw some color in there!
Black
Green
Yellow
Maroon
Purple