The Clover 12″ Stacked Sidecar Bent Neck Dab Rig's modified sprinkler perc is an interesting and extremely effective way to filter and cool down your smoke. With a pseudo-recycler action, it offers increased water contact to really make those hits smooth and silky!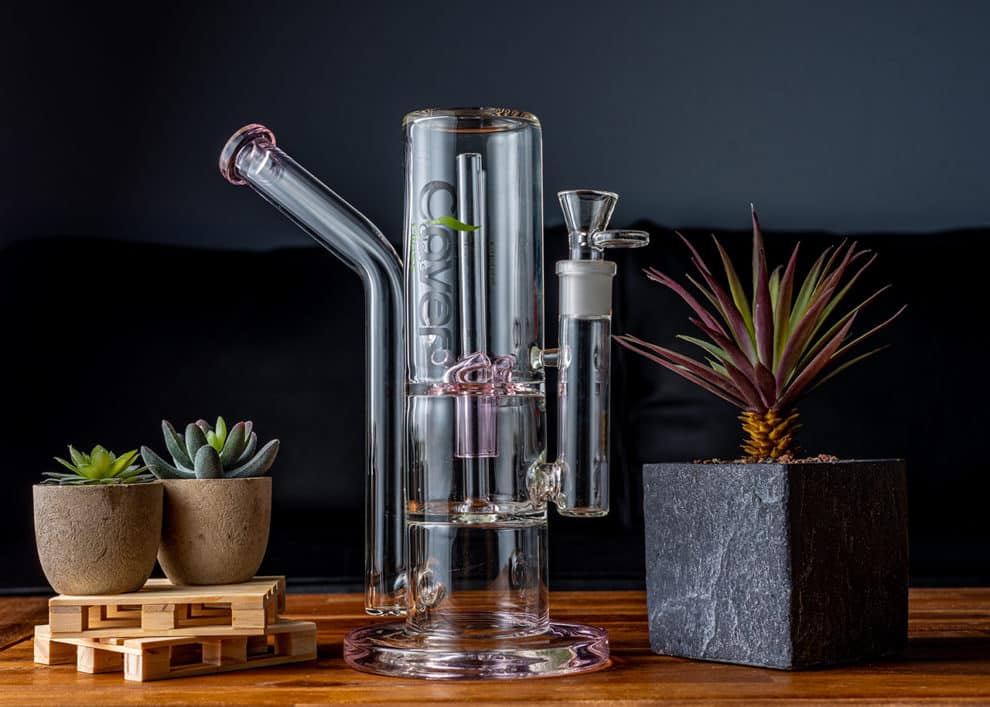 The voluminous triple-chamber design of this piece sets it apart from the rest of the crowd. Guaranteed to turn heads and catch eyes, the Clover 12″ Stacked Sidecar Bent Neck Dab Rig will feel right at home on the coffee table or nightstand!
This rig is all about versatility. From flower to concentrates, you'll never have to worry about not being able to pack the perfect bowl! The large volume makes it great for huge, cloudy flower hits, and the minimal, yet effective, filtration means you'll get the most flavor experience out of your wax or oil.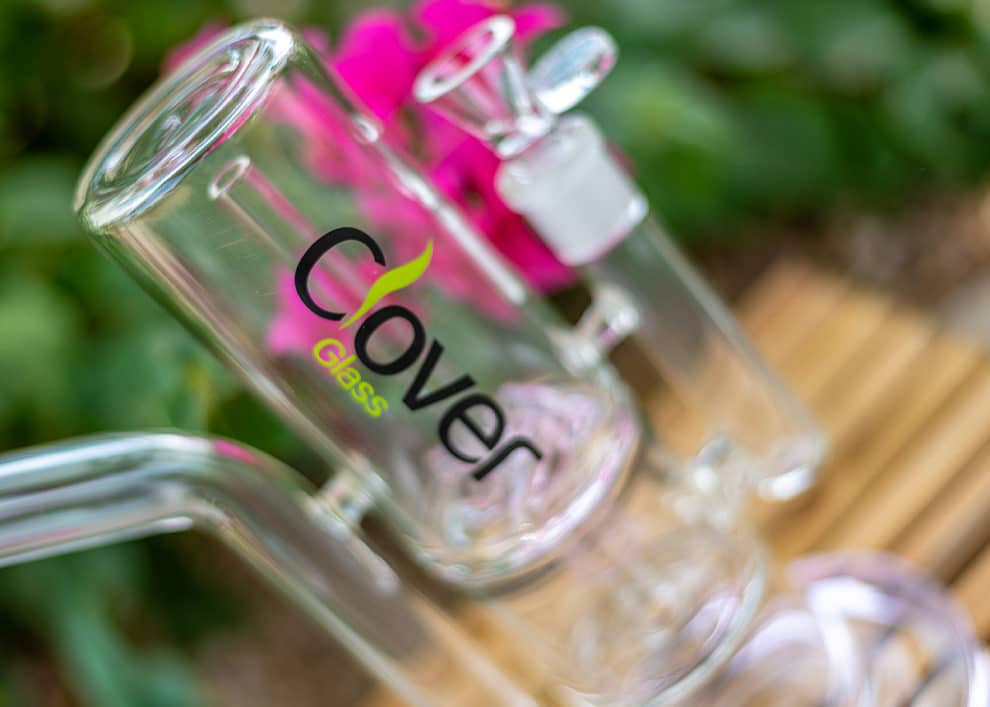 Clover is all about the Quality. With a hand-picked inventory that offers over 1300 top-quality glass products, you are sure to get what you need – plus so much more! Clover brings their customers an ever-expanding selection of high-quality glass and stands behind them with customer service second to none. Whether you're looking for a party piece to pack full of flower, or just something discreet for dabbing on the go, why choose anyone else? Clover's got you covered.