All of the best things come in pairs, so why not your percs? Clover has doubled up on the Palm Tree percs in this bong for some extreme diffusion! Say goodbye to harsh, hacking coughs and hello to fresh, smooth hits that are softer and cooler than the other side of the pillow.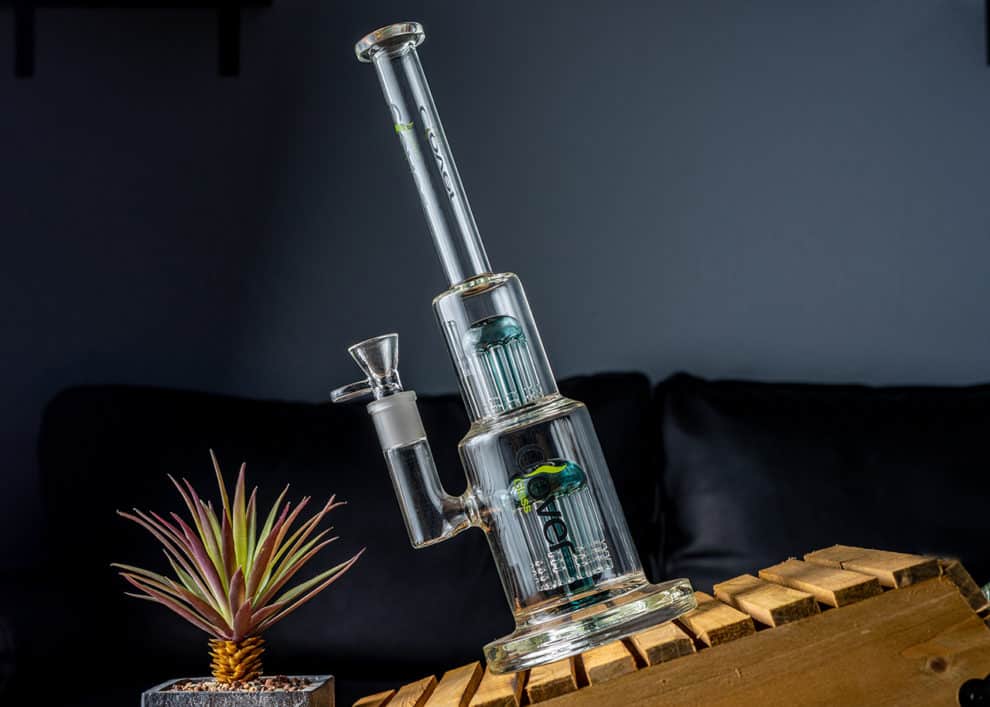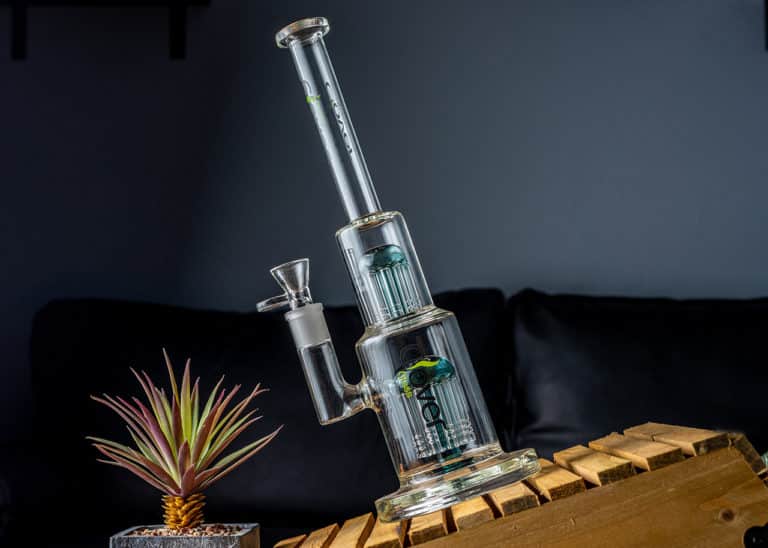 It happens: you catch a little buzz, get real into that episode of cartoons, and next thing you know you've got water soaking everything on your table. Make spills a thing of the past with the Clover 14″ Dual Palm Tree Perc Bong's bottom-heavy, tip-proof design.
With the Clover 14″ Dual Palm Tree Perc Bong you can be sure that your investment is going to last. Made with thick borosilicate glass, this bong is sturdy and ready for anything that comes its way, including (a good cleaning in) the kitchen sink!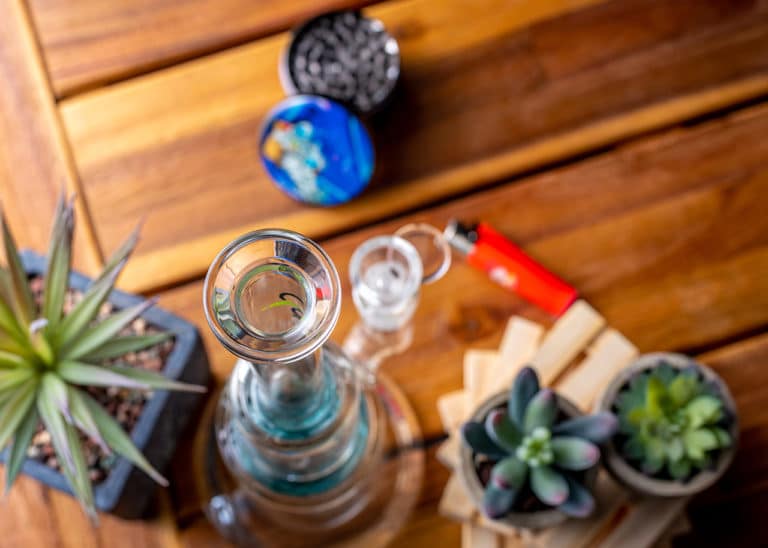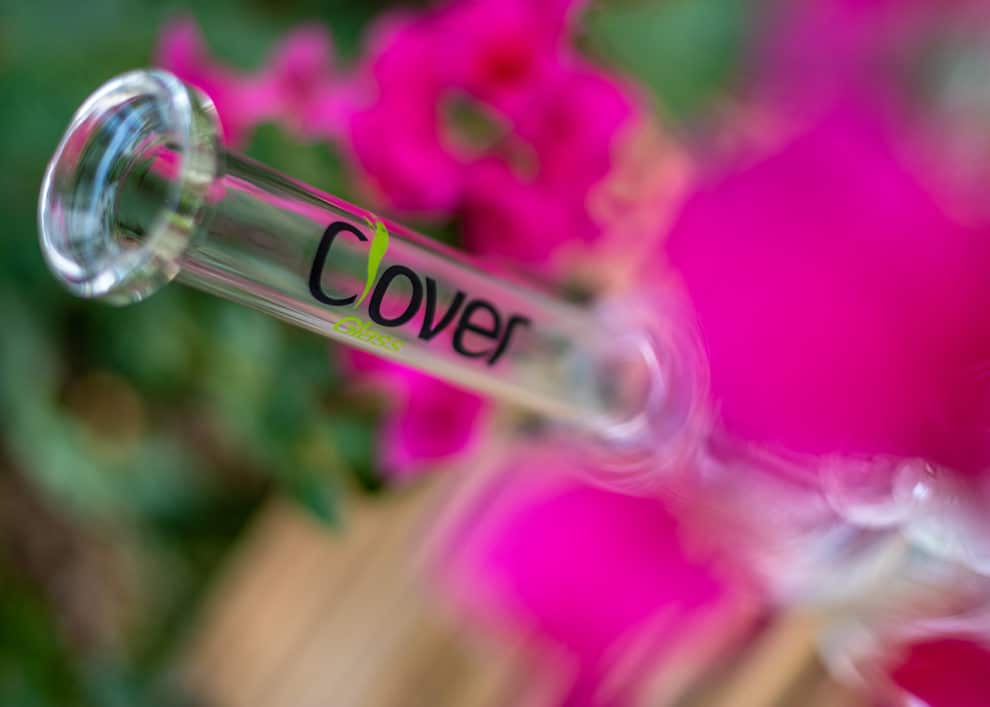 Clover is all about the Quality. With a hand-picked inventory that offers over 1300 top-quality glass products, you are sure to get what you need – plus so much more! Clover brings their customers an ever-expanding selection of high-quality glass and stands behind them with customer service second to none. Whether you're looking for a party piece to pack full of flower, or just something discreet for dabbing on the go, why choose anyone else? Clover's got you covered.
Pull a power move and throw some color in there!