Avoid messy, wet carpets with the wide base and low center of gravity on the Clover 16″ Dual Palm Tree Perc Bong. You'll have to try to get this guy to tip over, and if you do somehow manage it, the narrow neck will make sure your mess stays at a minimum.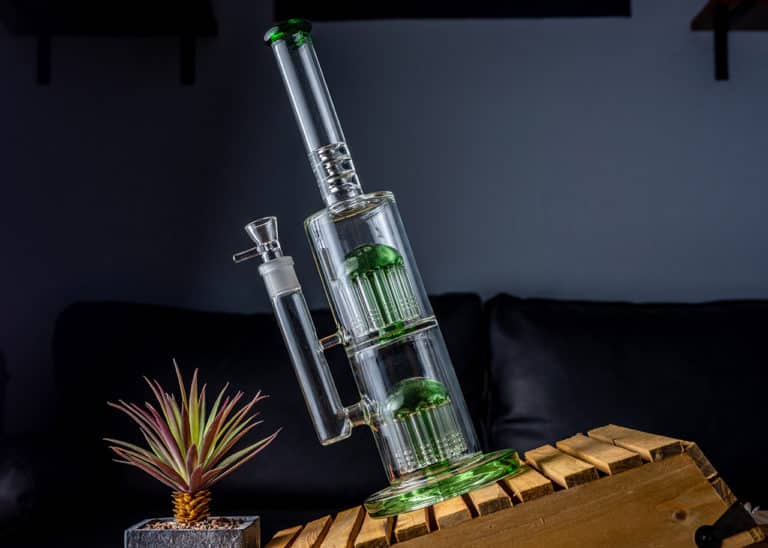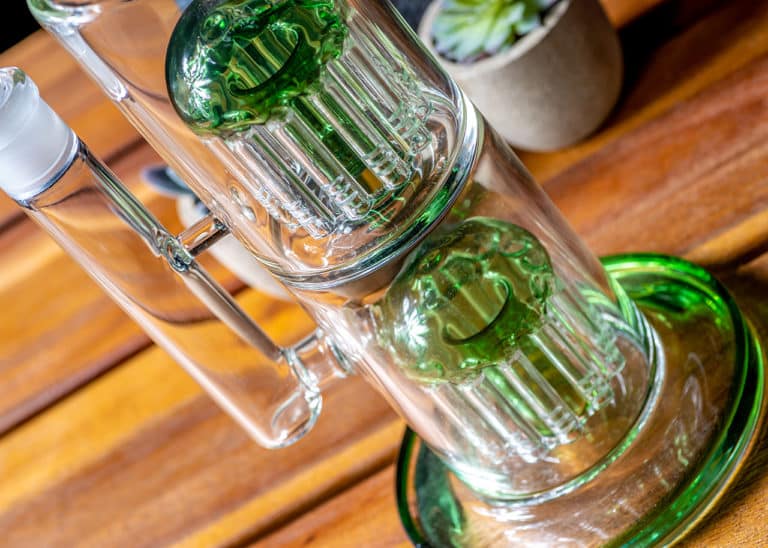 What's better than effective diffusion and cooling? That's right, TWICE the effective diffusion and cooling! Palm Tree percs have long been a favorite of discerning smoke connoisseurs for their effectiveness without greatly increases resistance on your drag. Try 'em out today!
If durability is one of your top priorities, then look no further. Made with high-quality borosilicate glass, the Clover 16″ Dual Palm Tree Perc Bong is ready to power through bumps, scrapes, and knocks and keep your mood elevated day after day.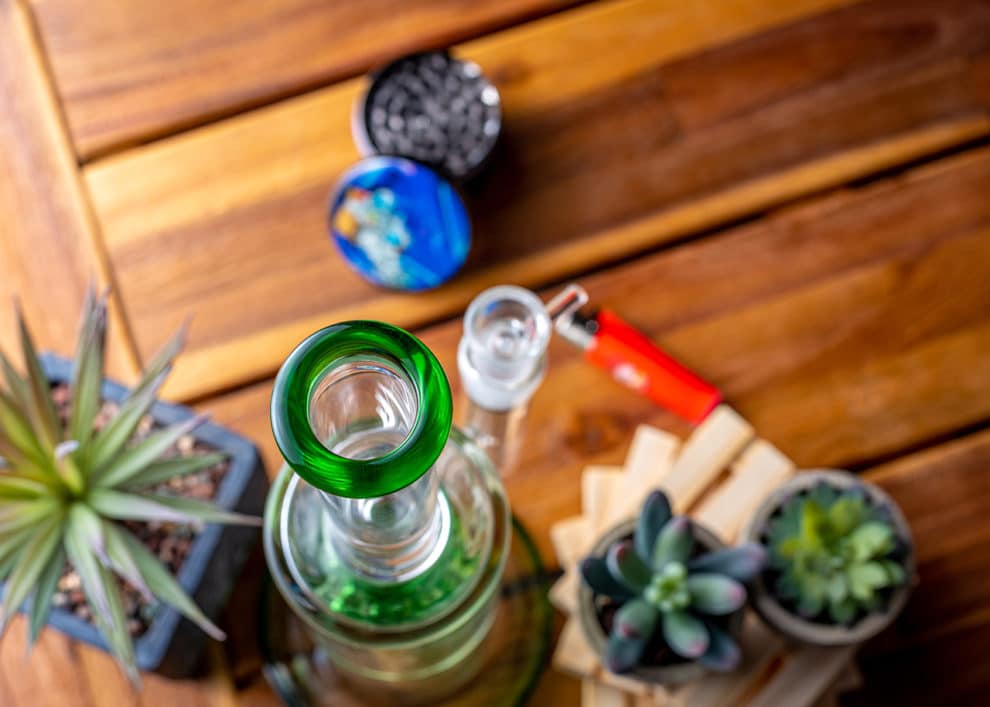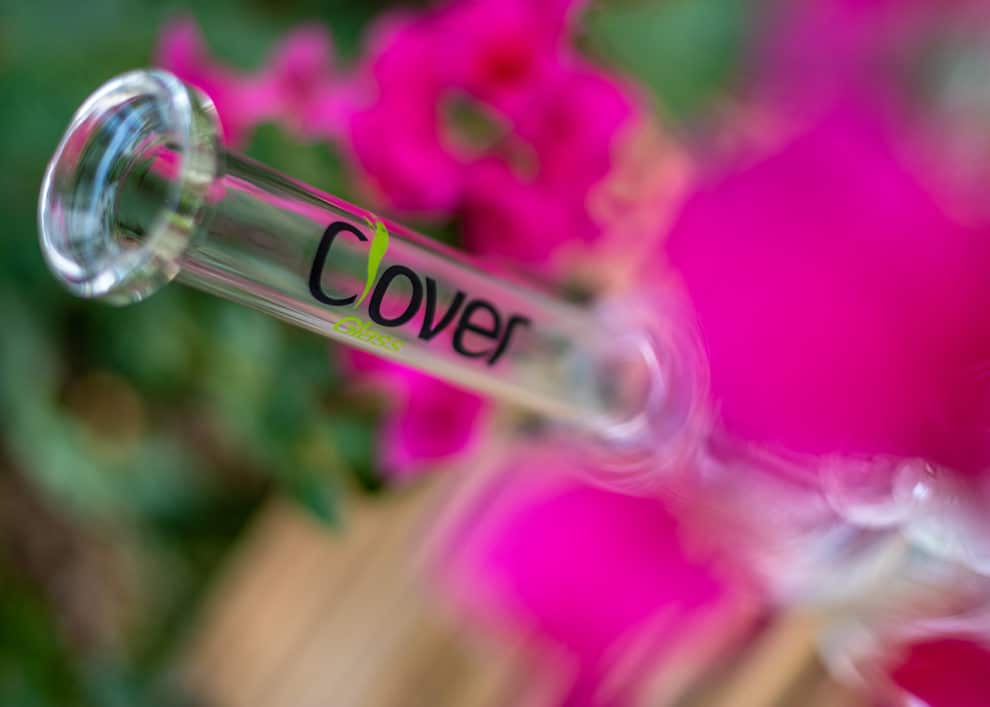 Clover is all about the Quality. With a hand-picked inventory that offers over 1300 top-quality glass products, you are sure to get what you need – plus so much more! Clover brings their customers an ever-expanding selection of high-quality glass and stands behind them with customer service second to none. Whether you're looking for a party piece to pack full of flower, or just something discreet for dabbing on the go, why choose anyone else? Clover's got you covered.

Pull a power move and throw some color in there!