Peel off a couple of papers and get ready to roll up a fatty with the help of this Banana Rolling Tray! Sturdy and well-designed, it'll keep your herbs contained in one place and not flying away with the wind. Perfect for those who like to pack up and spend some time out enjoying nature; the best adventures are always organic!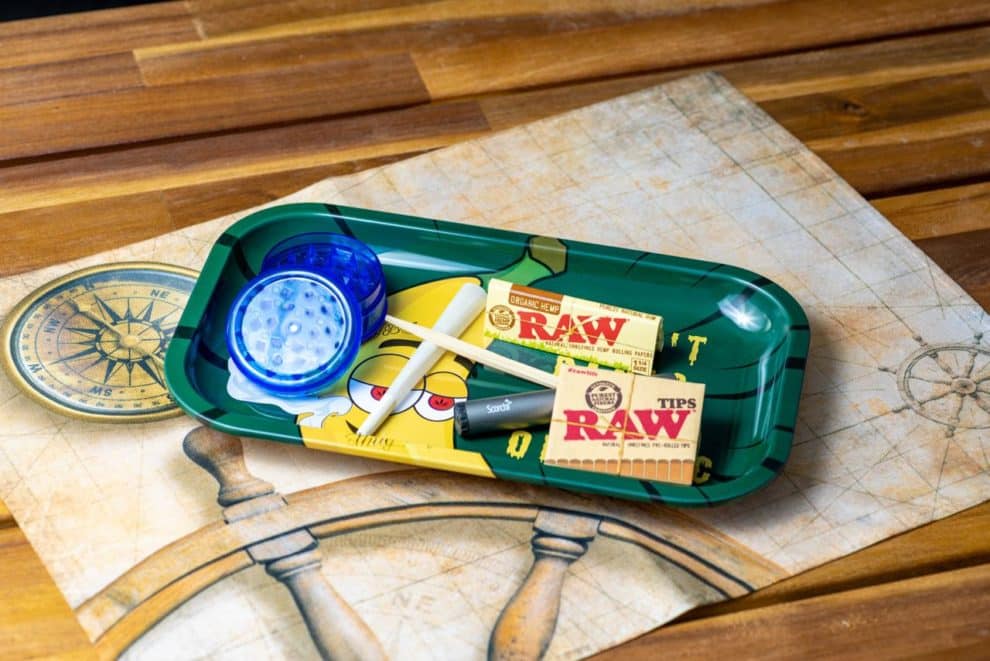 Bananas might not travel well, but the right rolling tray does! This high quality tray is perfect for both at home and on the go. Clean-up is a breeze too since it's food and dishwasher safe!
Slipping on banana peels on your way to the couch can be a major buzzkill. Extra deep construction with 1″ side walls ensures all of your valuable cargo stays in place on the tray.