Ditch the ol' BIC and step your lighter game up to a torch, baby! Small, but powerful, this 4.5″ Eagle torch lighter features dual jets, adjustable flame (reaching up to 2500°F), and a safety lock. And with it being butane-fueled, you'll know it'll burn clean and won't leave any extra residues on your banger!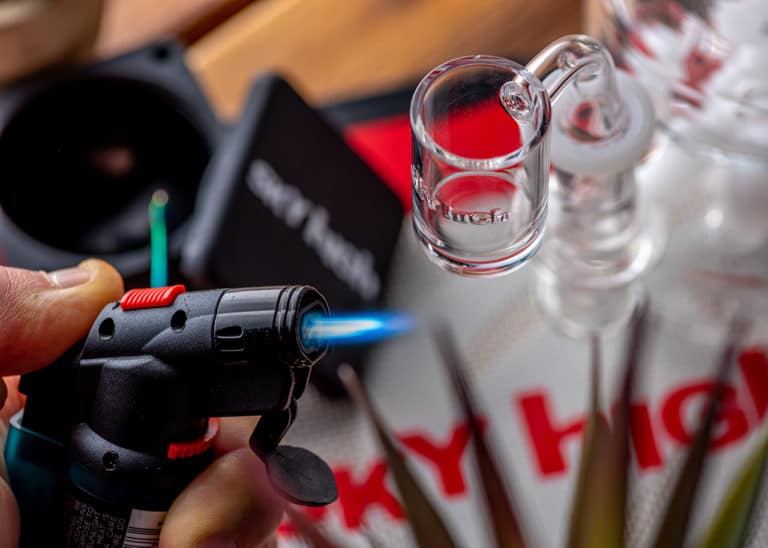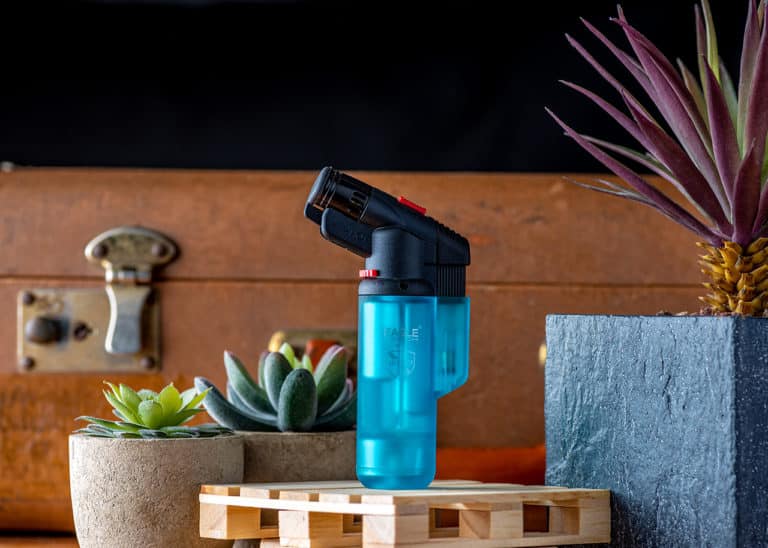 Portable & Durable Design
Take your dab game on the road with the ultra-portable, durable design of the Eagle 4.5″ torch! Its lockout switch will keep it from accidentally activating inside your purse, pocket, or bag, and the tough, refillable body will resist cracking and breaking for years to come!