Who doesn't love cute little animals?! These fun little pokers are not only effective, but also gosh darn cute! Each character is handblown and unique, so you'll always have a one-of-a-kind setup.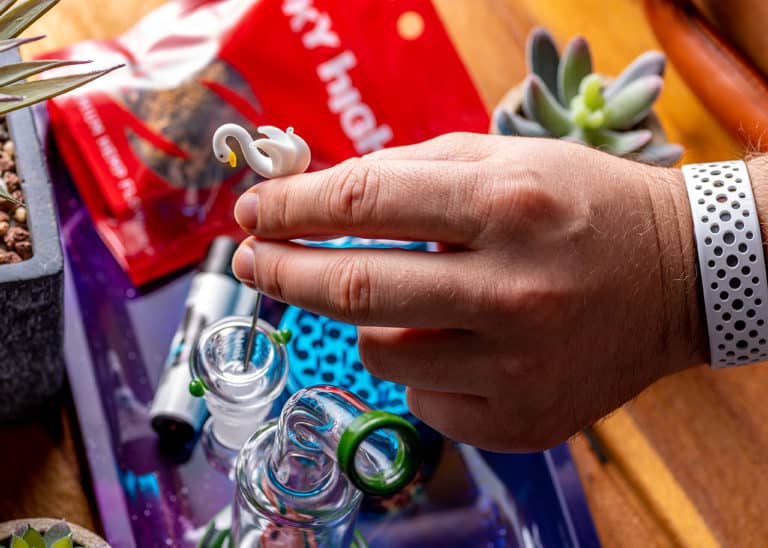 Sturdy Stainless Steel Poker
Made with thick-gauge stainless steel wire, these pokers extremely durable and long-lasting, and will keep your bowls hitting like new for years. They're also super easy to keep clean, so you'll never feel embarrassed to show them off!