Why eat your Saturday morning cereal like an earthling when you could be blasting off into space or walking on another planet? With the new Hoverboarding Astronaut Rolling Tray, you can combine two of your favorite things — partying and being one with the mothership. Whether it's stormy weather outside or alien invaders are coming for breakfast, this rolling tray is perfect for making sure your herbs stay contained.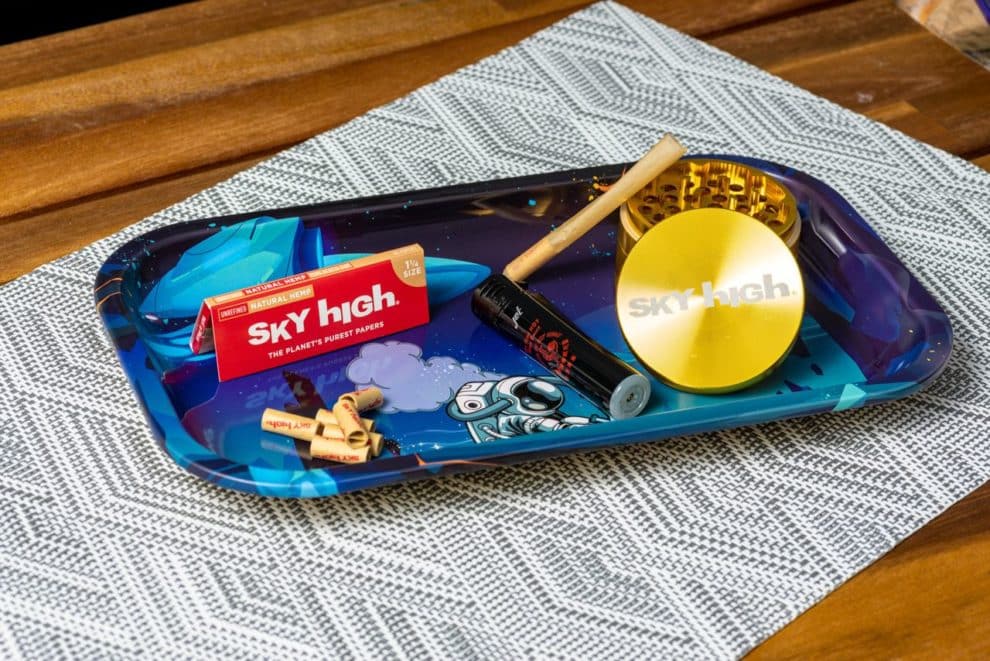 You deserve the only best for your smoke sesh and we have just what you need. This high quality rolling tray is perfect for both at home and on the go. Clean-up is a breeze too since it's food and dishwasher safe!
Hoverboarding around can be quite the bumpy ride, and losing your supplies can be a major buzzkill. Extra deep construction with 1″ side walls ensures all of your valuable cargo stays in place on the tray.