Fire up the freezer, grab some cubes, and experience the frostiest, creamiest hits of your life! HVY's 10″ Straight Tube Bong sports a 3-pinch ice catcher that'll help keep you chillin' no matter how hot it gets outside. There truly is no better way to smoke!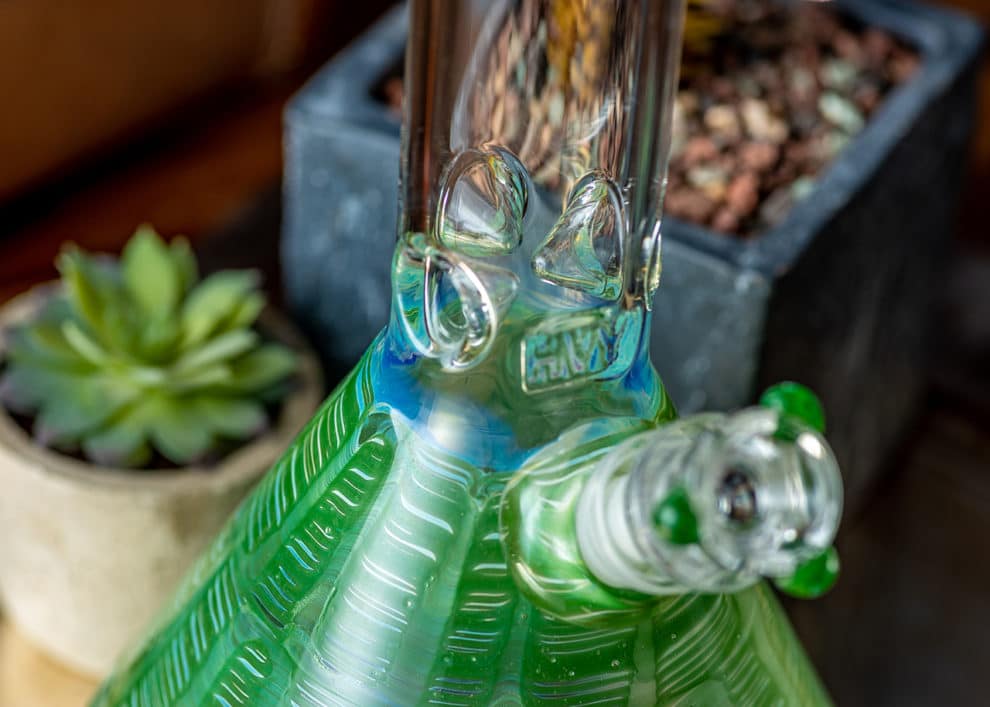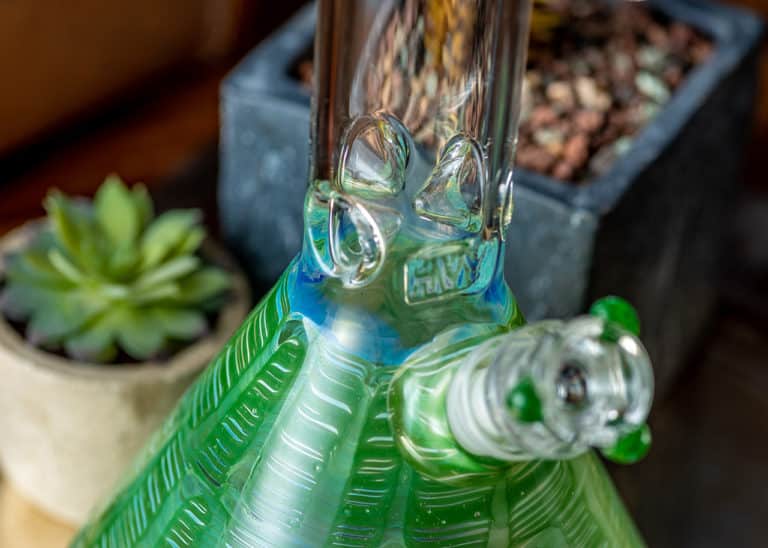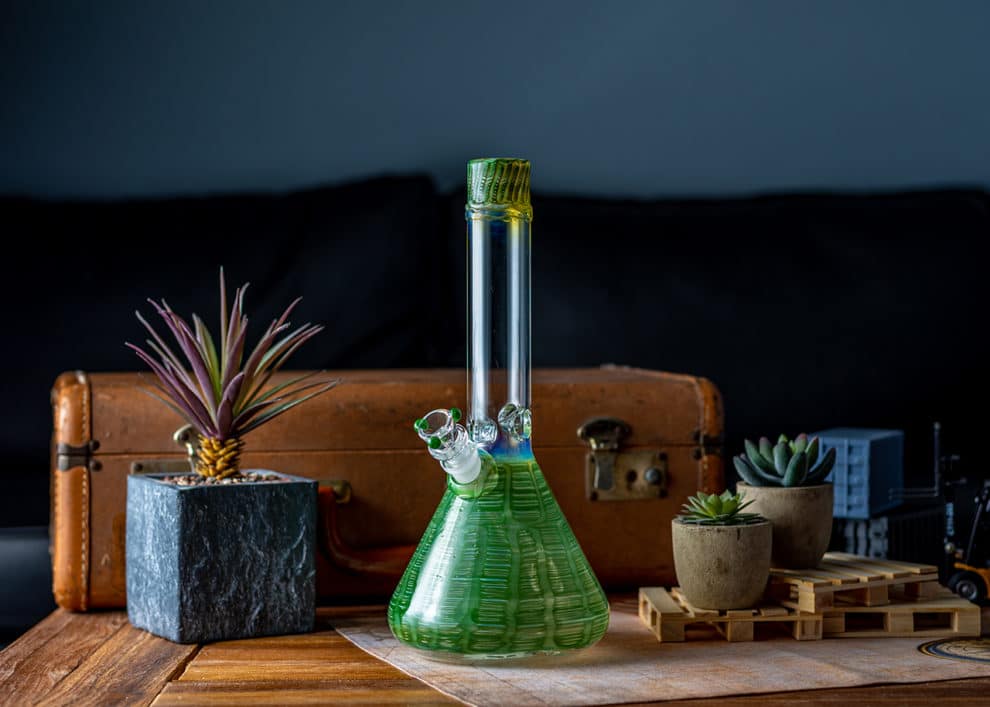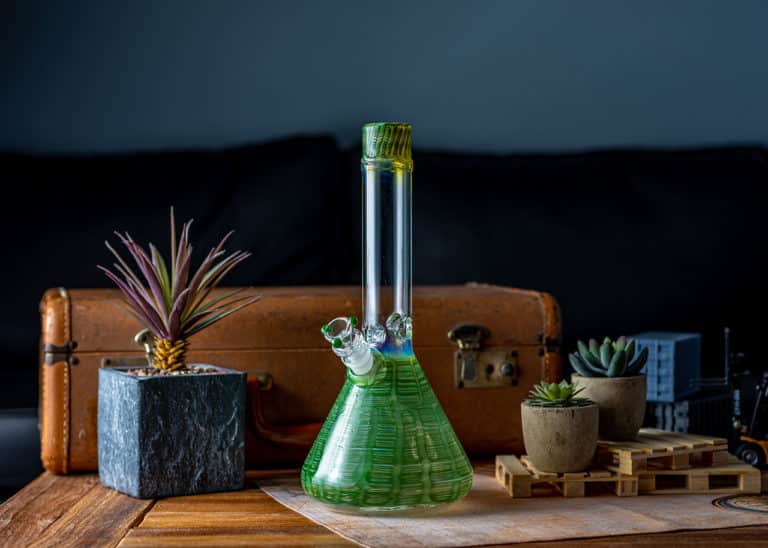 No coffee table is complete without a few books and some art, and HVY's 12″ Raked Green Beaker Bong is the perfect choice for anyone on the search for the latter! With its textured look and ghostly gold fuming it definitely stands out from the crowd, and the large volume makes this the perfect piece for anyone looking to take massive rips!
HVY is a proudly American brand that hails from the sunny South Bay area in good ol' Los Angeles, California! They've been keeping their products "made in the USA" for over 10 years, and have a love for supporting small, local vendors that supply the materials for their products. With a range of traditional, heady styles, scientific percolated glass, and accessories such as jars and ashcatchers, HVY Glass certainly has something for everyone!