For those who are searching for extreme diffusion, look no further! Disc percs can be a little hard to pull, but the diffusion is worth it for those huge, exceptionally smooth, creamy hits.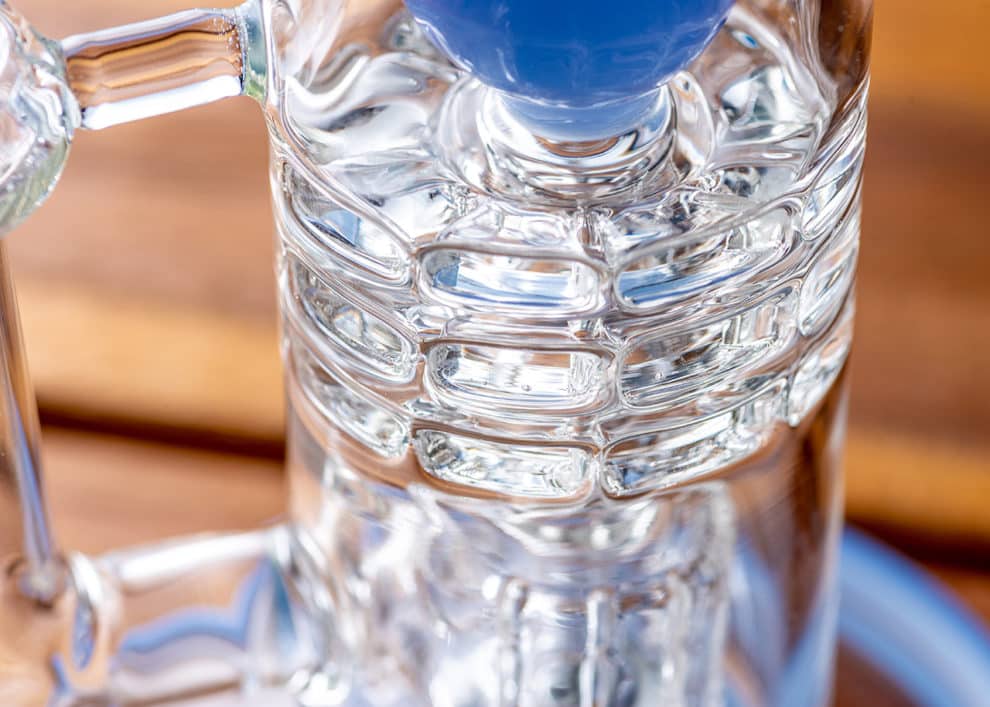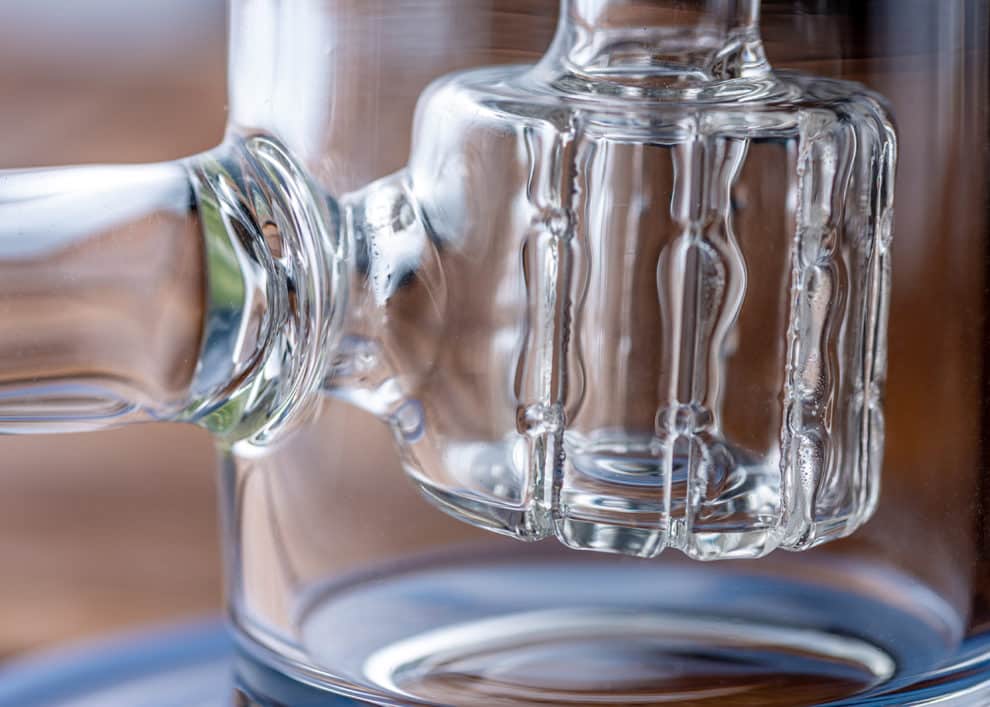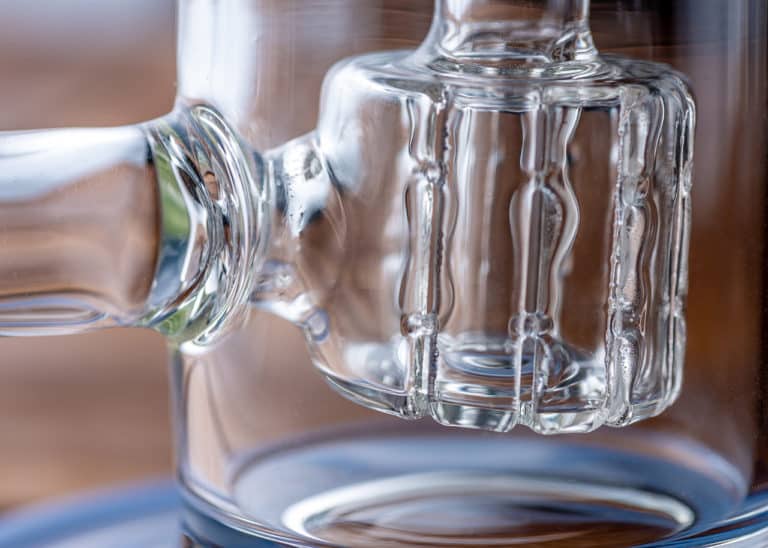 Circ percs are one awesome way to take your smoking experience up another notch – they give smokers looking for stronger hits the cooling they need, without the extra resistance added by other perc types.
Smoke like a boss on the daily with this clever combo! The hybrid circ perc and triple disc bubbler is perfect for everyday smoking. With tons of diffusion you'll keep your lungs healthier, and the 9.5″ height means it's easy to take whatever size hit you need.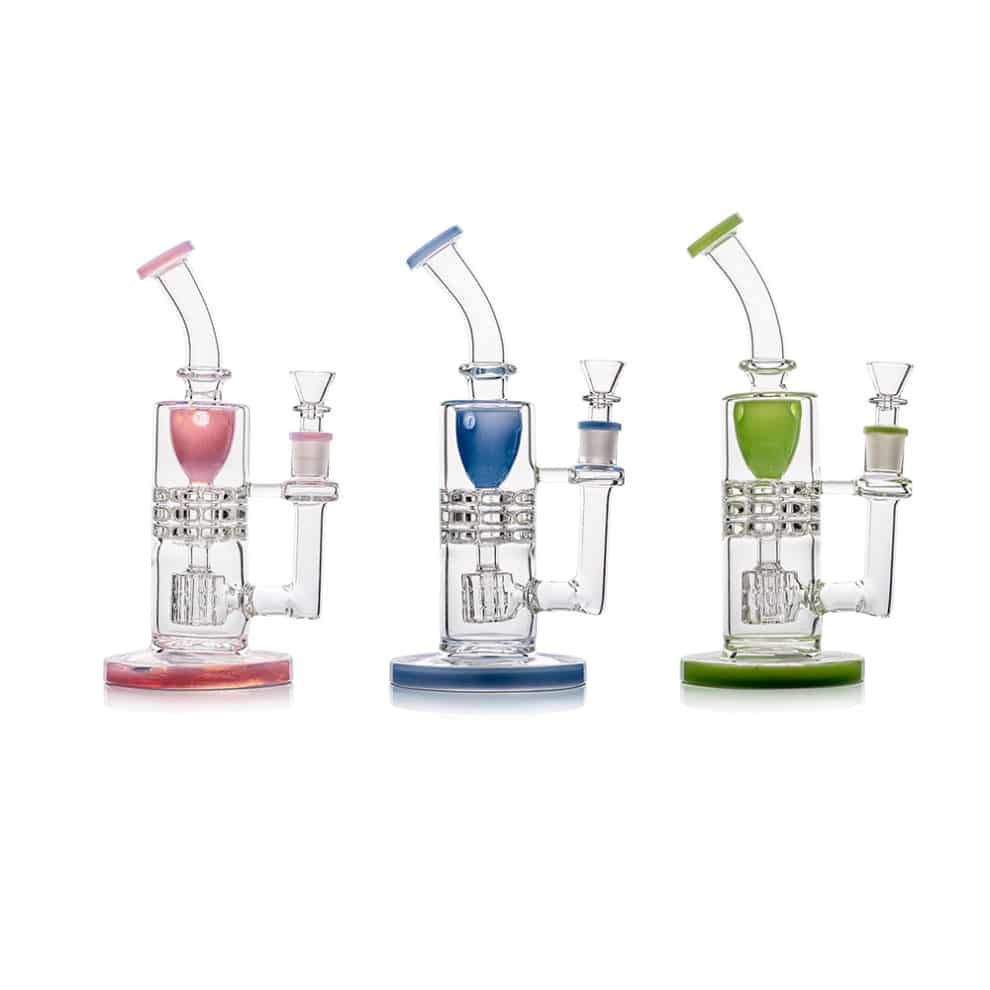 Clear glass is boring, have some fun!