The Swiss Percs are a popular choice among flower and concentrate lovers alike, due to their high level of filtration while still maintaining an easy drag. Smoke is forced to move around the holes and further broken up after it has exited the Circ perc below.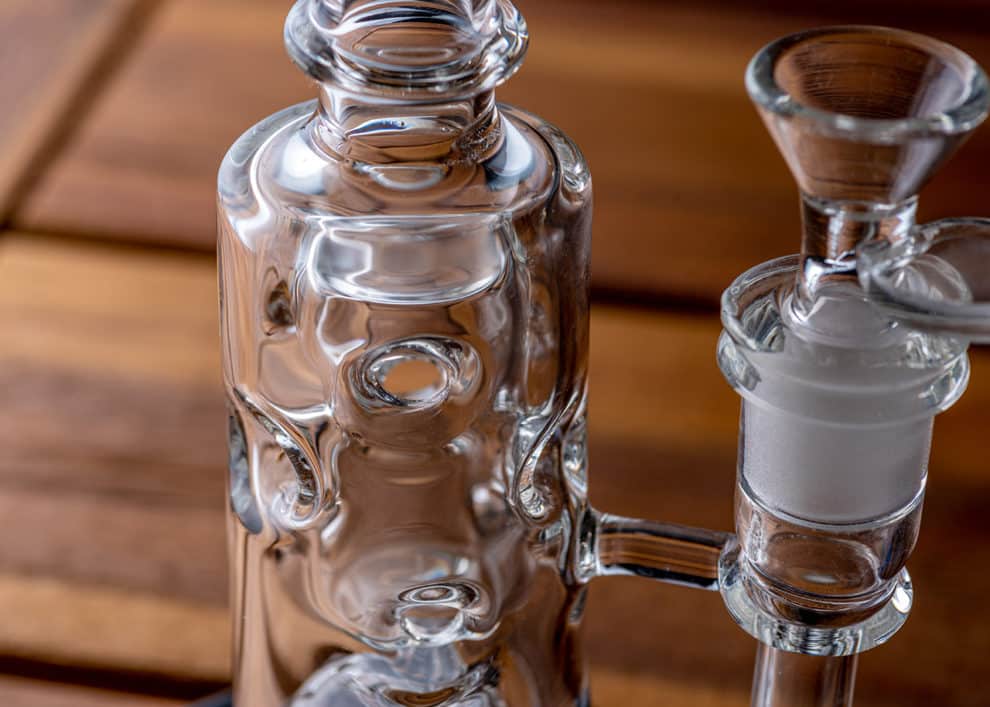 Beat the heat and keep those lungs cool! The effective diffusion and easy draw provided by the Circ and Swiss perc combo in this piece will certainly keep you smoking harder for longer.
You want your daily piece to be durable, classy, and friendly to hit, and the Hybrid Circ & Swiss Dual Perc Bubbler ticks all of those boxes and more. Gorgeous design combined with smooth, cool hits will keep you coming back for seconds…and thirds!