Bombastic Blueberry Blast
Prepare for a pure flavor explosion! Kingpin's Blueberry Bomb hemp wraps are true to their name: packin' more flavor punch than a box full of TNT!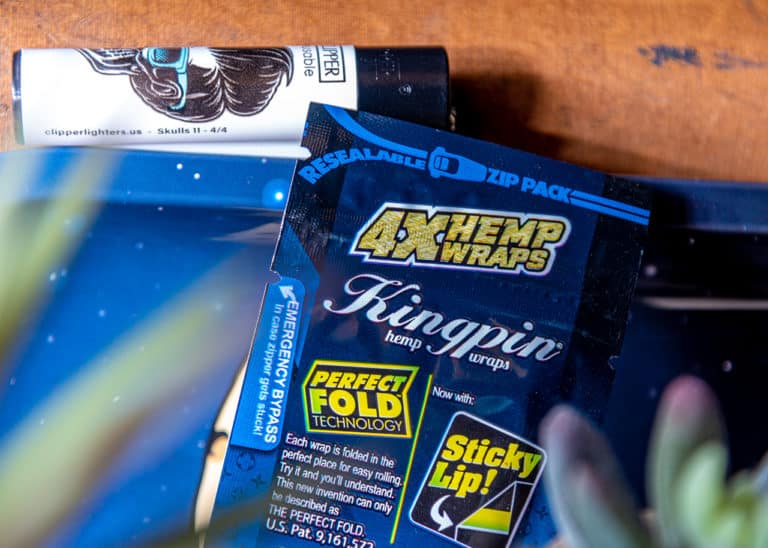 Kingpin's hemp wraps can't be beat when it comes to getting a perfectly wrapped smoke! Their Perfect Fold tech and gummed edge take all of the guesswork out of rolling up, and keep you from having to prematurely dry your mouth out moistening the entire wrap.