Want to take your smoking experience from planet Earth to brand new heights? The Astronaut Moon Rolling Tray is for you. It's perfect for lounging around while you partake in your favorite herbs, or on the go while you admire our beautiful planet earth (or whatever piques your interest). Plus, you'll always have a buddy with you on your journeys through the clouds!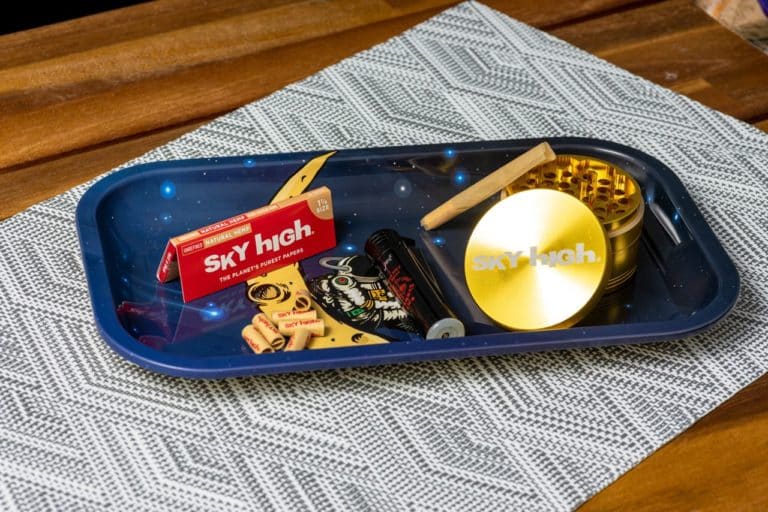 Blasting off into space can leave quite the mess, but fear not! This tray is made to last and is dishwasher safe and food safe, so clean-up after you're done is a breeze. Plus, it can handle up to 500°F!
Floating around in zero-G can be a dangerous place, especially when you can't keep track of your gear! Extra deep construction with 1″ side walls ensures all of your valuable cargo stays in place on the tray.