Besides being one of the most visually interesting percs available, Palm Tree percs are also one of the most effective! They break your smoke up into the tiniest of bubbles, effectively cooling and filtering without adding too much resistance to your draw!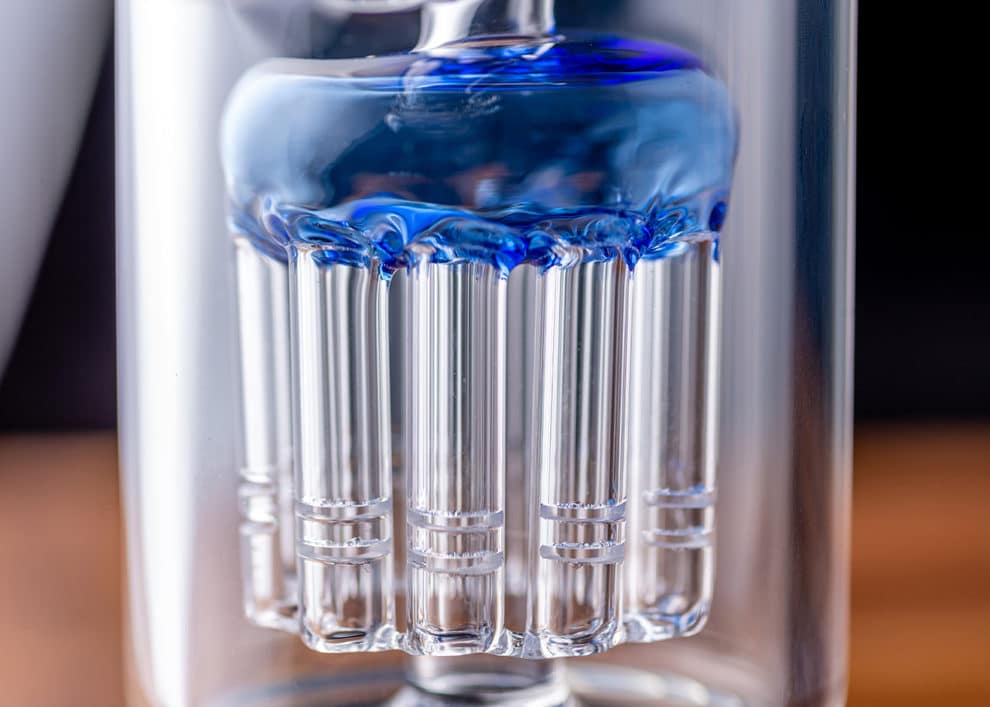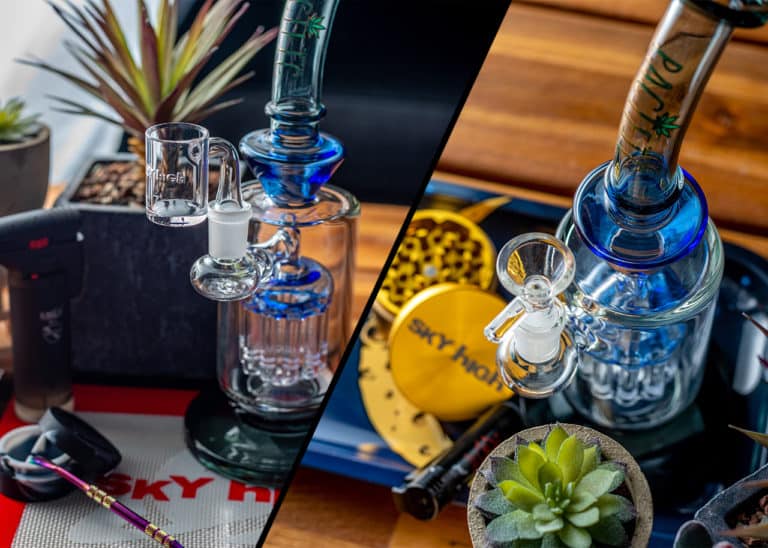 Never get caught without the right tool for the job! This piece functions perfectly as both a dab rig or flower bubbler; just swap out the included 14mm flower bowl for a banger nail and you'll be swimming blissfully through the sky on a cloud of vapor. 
Made of 4mm thick borosilicate glass, this piece is ready to take on just about anything you can throw at it. Perfect for daily use and strong enough to stand up to travel, if you like something on the larger side to take with you!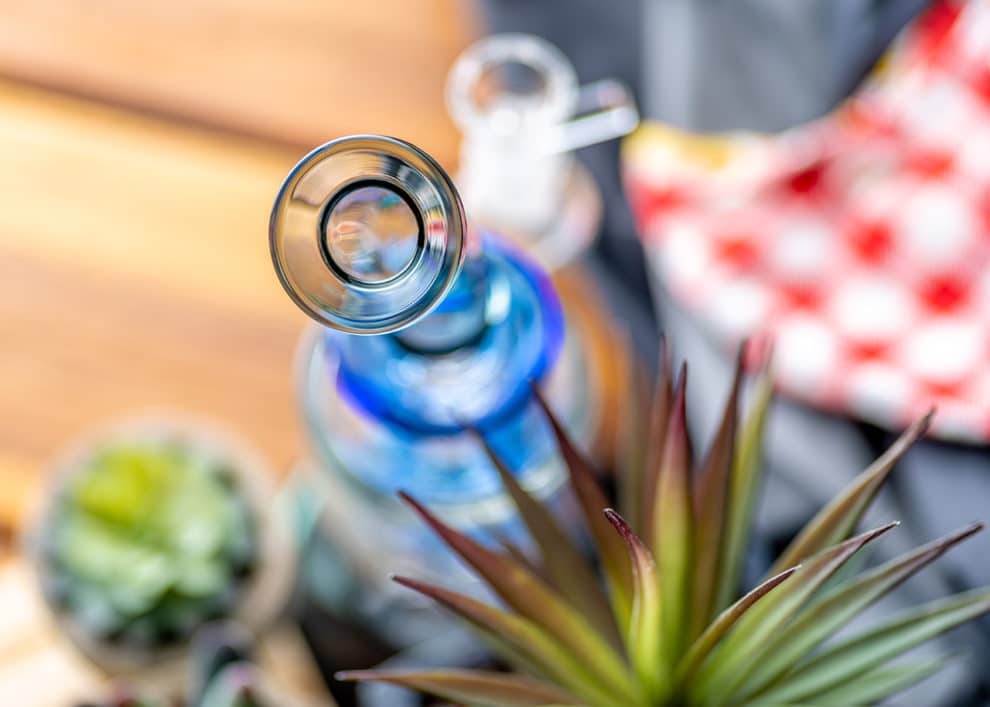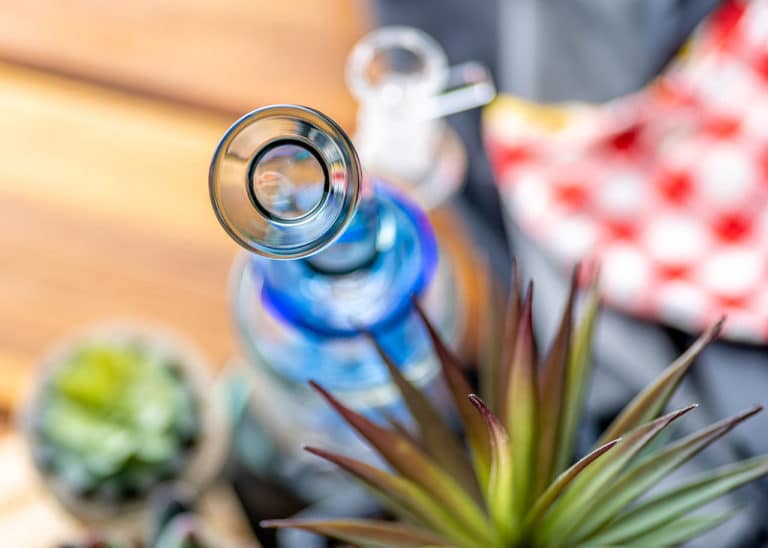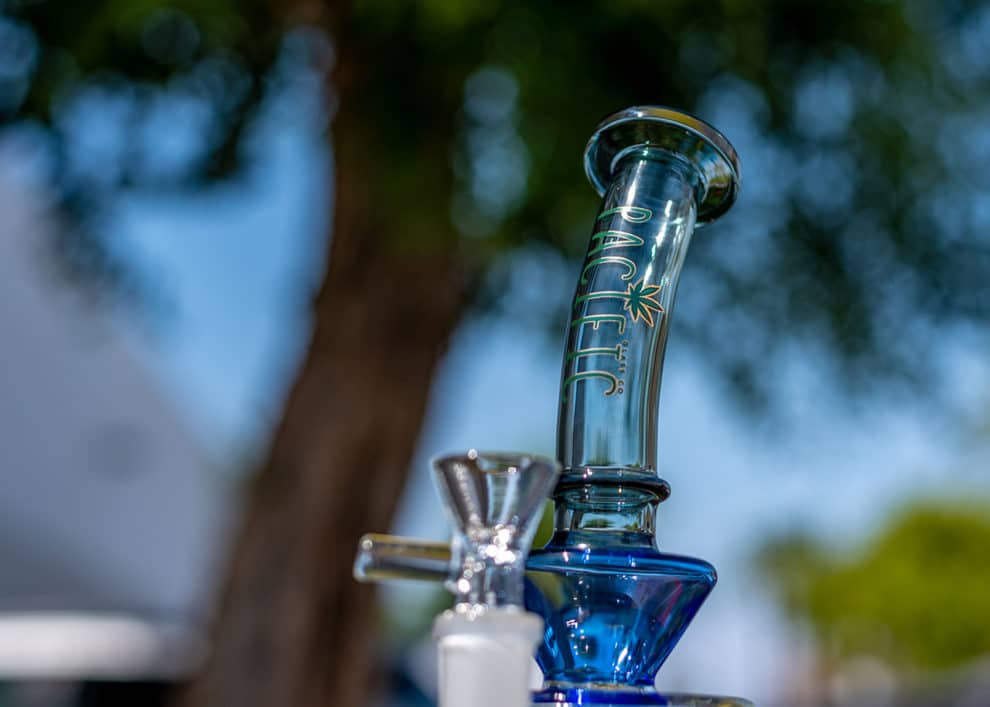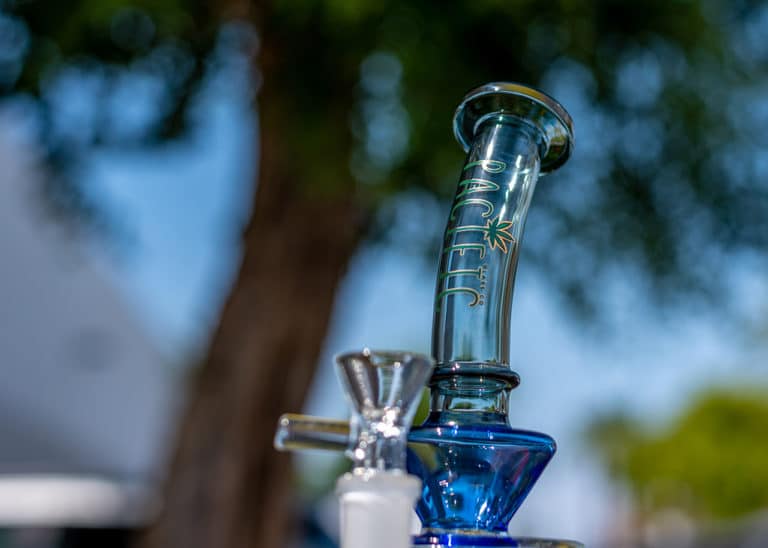 Pacific Glass Company has searched the entire globe to bring you the finest quality in glassware. With options for dabbing, flower and other smoking needs, find your perfect glass set with Pacific. Pieces are hand blown and made with thick, quality borosilicate glass, so they can withstand anything that comes their way. With a wide range of colors and sizes, Pacific Glass Company has something for everyone!