For The Flower Child In Your Life!
Let that hippy flag fly! If you're into groovy, retro-inspired designs then this tray is for you! The 1970s are back with this cute flower power floral print rolling tray, showcasing a vintage hippy flower design that will be sure to give you a rush of nostalgia.
Give your room a touch of vintage retro style decor that will keep the good vibes rolling (literally)! Looking to step up your '70s interior design aesthetic? This rolling tray will help you frolick through the Summer of Love into a beautiful field of groovy flowers.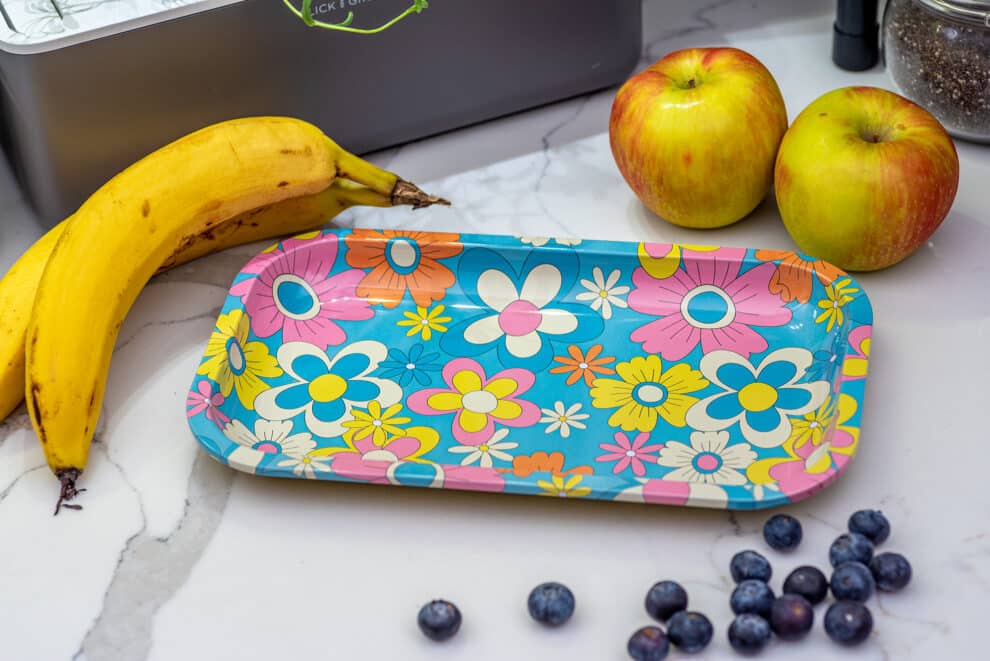 Food, Oven, Dishwasher Safe
Puff Plate trays are designed to stand up to anything you can throw at them. From a 450° broil in the over, to the chaos that is the inside of the dishwasher, these trays will take a scorchin' and keep on truckin'!
Perfect For All Rolling Needs!
Whatever your rolling needs – dice, sushi, burritos, or something a little stickier – Puff Plate metal rolling trays have got you covered. High walls keep all of your contents inside, and the stiff, durable aluminum construction means your tray will last a lifetime.