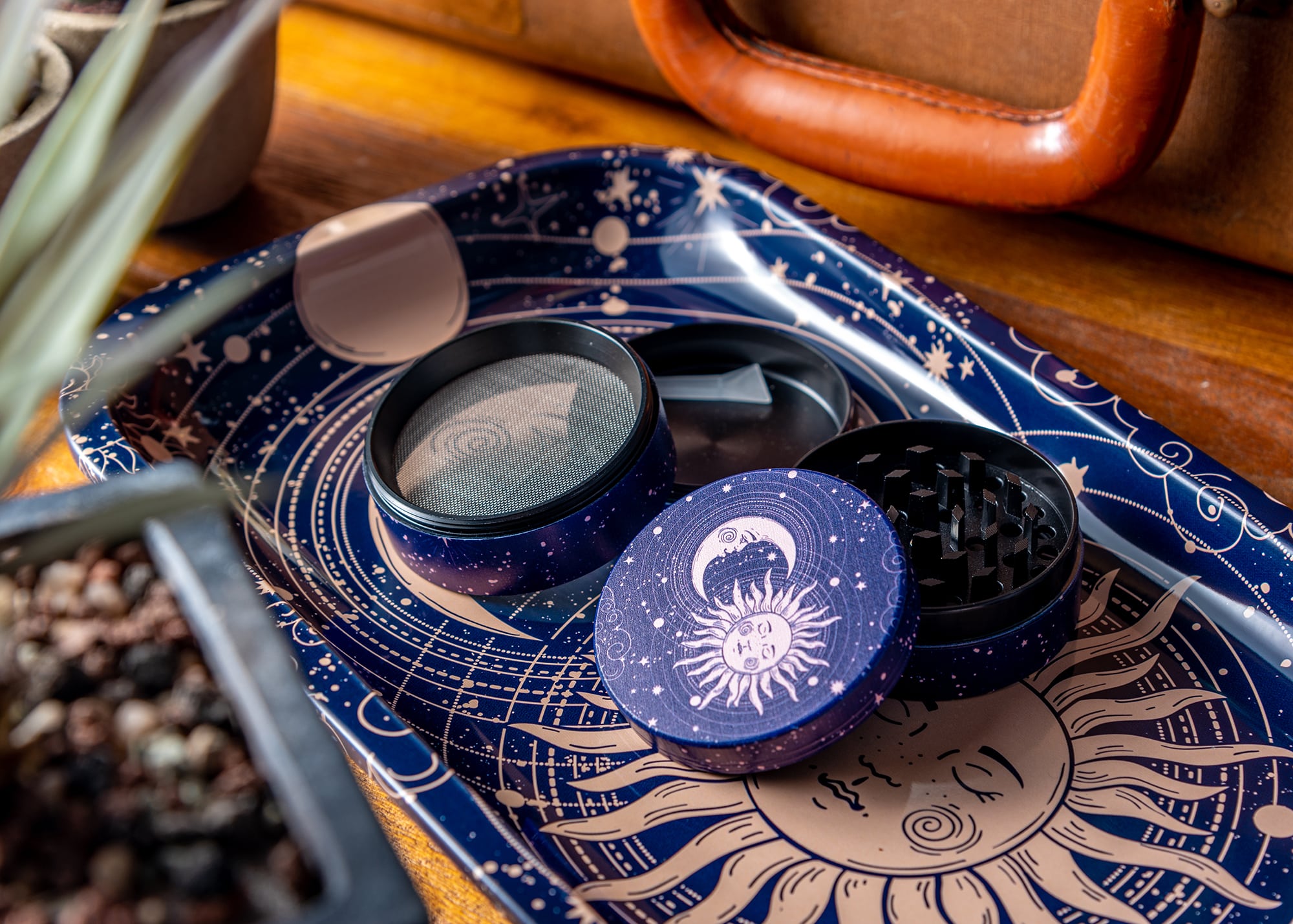 Opening Your Chakras To Release Your Inner Spirit Has Never Been So Stylish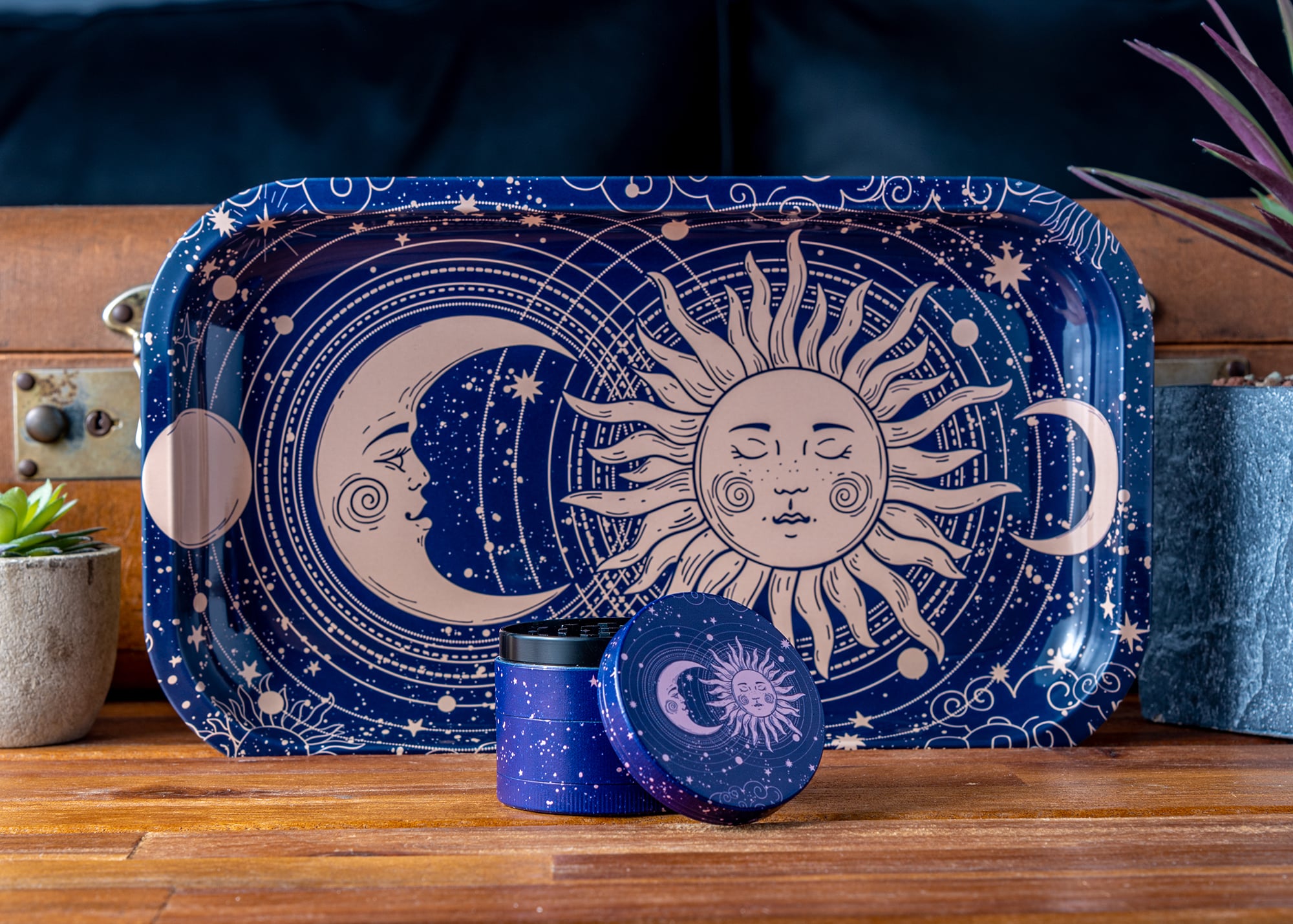 Whether you're a night owl burning the midnight oil, or an early bird up and at 'em to get that worm, this gorgeous Sun & Moon rolling tray set is perfect for keeping your life clean and organized. The stars are aligned and your daily horoscope is sending you a message to add this tray to your collection.
The high-quality tray is perfect for both at home and on the go. Clean-up is a breeze too since it's food and dishwasher-safe! The last thing your art project needs is a spill! Extra deep construction with 1″ side walls ensures all of your valuable items stay in place on the tray.
The matching spice grinder is 2″ (55mm) in size, featuring a 4-piece design with included pollen catcher to filter out fine particulates. The sharp diamond teeth create the perfect consistency when grinding. It's the perfect size for tossing in a pocket or back for a little on-the-go grindin'!