Whether you're a night owl burning the midnight oil, or an early bird up and at 'em to get that worm, this gorgeous Sun & Moon rolling tray is perfect for keeping your life clean and organized. The stars are aligned and your daily horoscope is sending you a message to add this tray to your collection.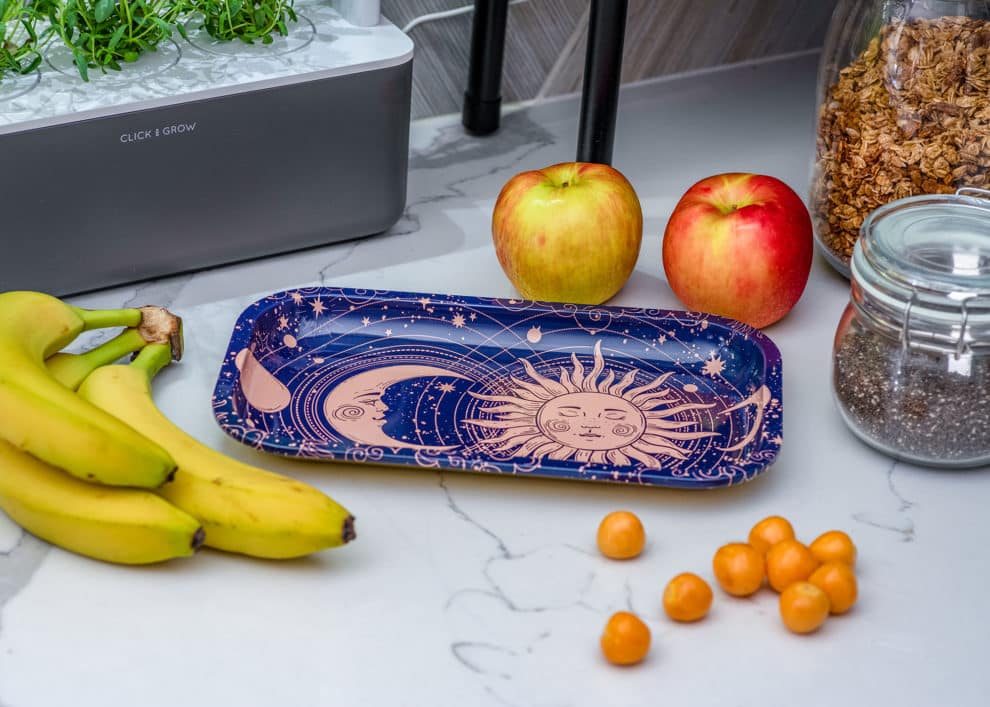 Food, Oven, Dishwasher Safe
Puff Plate trays are designed to stand up to anything you can throw at them. From a 450° broil in the over, to the chaos that is the inside of the dishwasher, these trays will take a scorchin' and keep on truckin'!
Perfect For All Rolling Needs!
Whatever your rolling needs – dice, sushi, burritos, or something a little stickier – Puff Plate metal rolling trays have got you covered. High walls keep all of your contents inside, and the stiff, durable aluminum construction means your tray will last a lifetime.