There's few things more annoying than trying to light a smoke or bowl while even the slightest breeze rolls through. The Scorch Torch Bowling Pin features a powerful single jet torch that is strong enough to withstand the wind, but gentle enough for many smoking applications.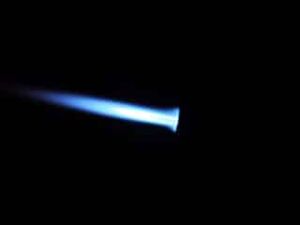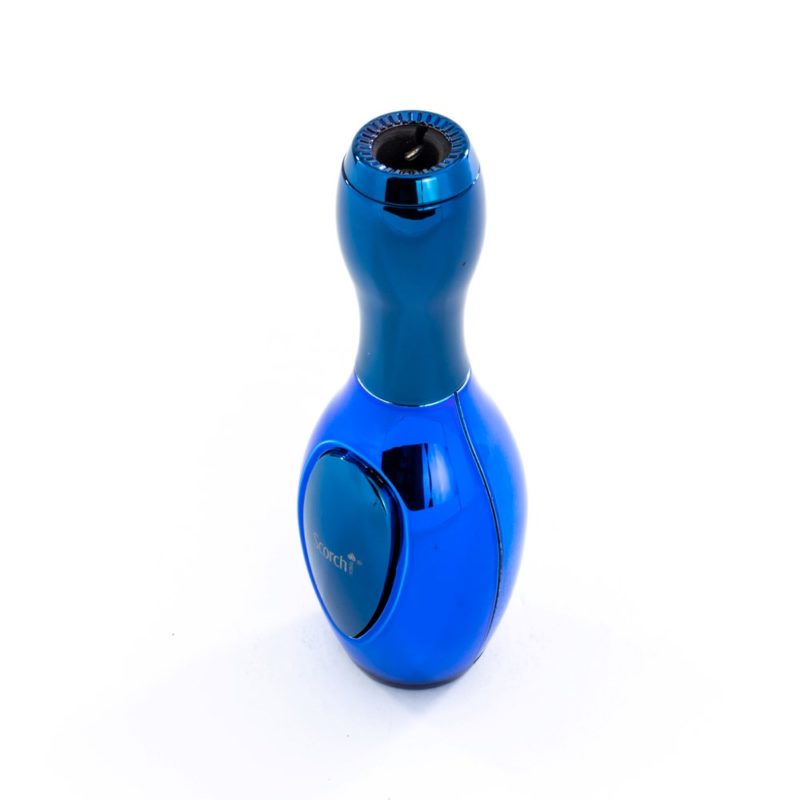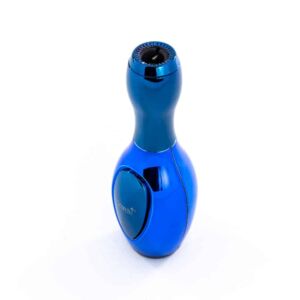 Ergonomic design might not be something you normally expect from your lighter. With the Scorch Torch Bowling Pin, you can finally enjoy a lighter that is designed for smoking and frequent, extended use. Perfect for lighting up a smoke or heating up a banger.
Gone are the days of the disposable lighter. The Scorch Torch Bowling Pin lighter is refillable with any quality brand of butane. Refueling is simple… simple flip the torch upside down and press the tip of your butane cane into the fill nozzle. Within seconds, your torch will be fully filled and ready for action.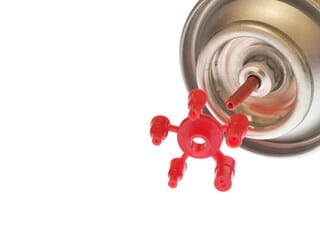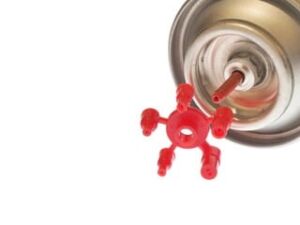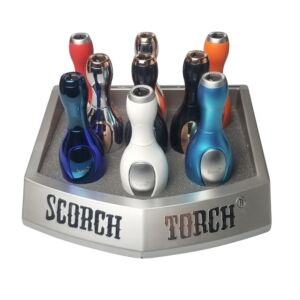 The Scorch Torch Bowling Pin torch lighter is available in 8 bold colors, including:
Classic Black
Polished Royal Blue
Charcoal Gray & Gold
Light Baby Blue & Silver
Blazin' Orange & Silver
Matte Red & Silver
Silver & Gold
White & Silver