Stylish, Eye-Catching Looks
With unique, out-of-this-world styling, cool blue accenting, and the perfect size, SIK's 10″ Pyramid Perc bong is the perfect companion for those spacey seshes. Grab yours today and get ready to blast off!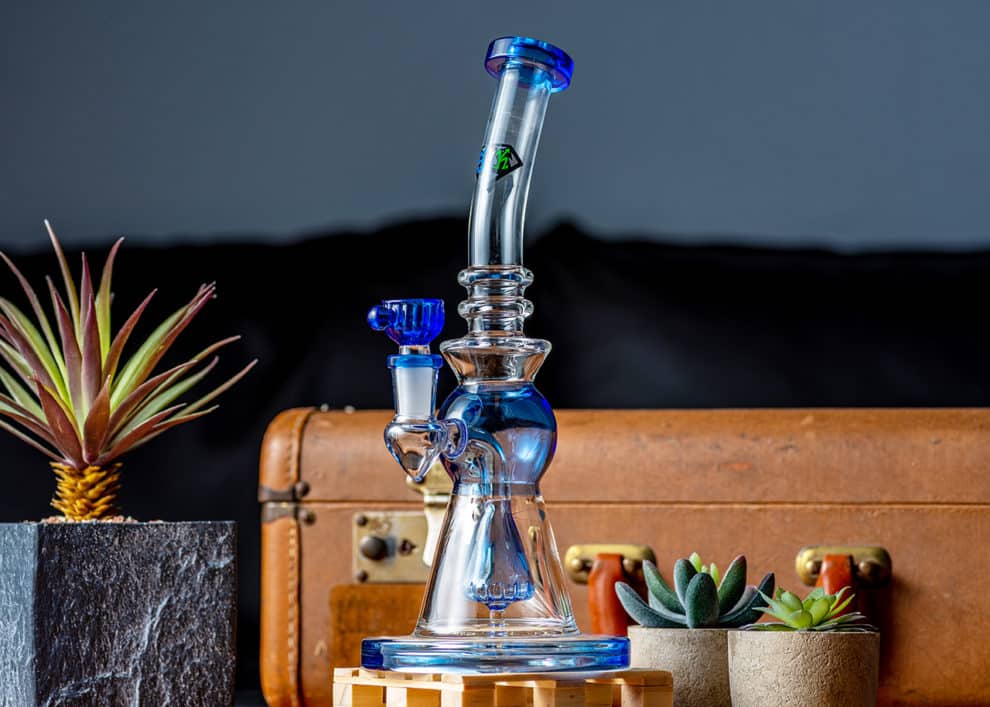 Smooth, Tasty Percolation
Beat the heat (and the harshness) with the smooth pull and perfect percolation that this bong's pyramid perc provides! It breaks things up just enough to give you smooth, creamy smoke, while remaining a great option for preserving flavor for all the concentrate connoisseurs out there. 
Nobody likes ash and bits building up inside their piece, and SIK's 10″ Pyramid Perc bong helps alleviate that problem with its integrated ash catcher! It'll help keep your water cleaner and you'll be able to go longer between cleaning sessions – a win/win all around!