At 10″ tall, and with a clean, scientific look, the 10″ Dual Showerhead Bubbler makes the perfect piece for gracing your desk or coffee table! The dual showerhead percs mean you're getting an ultra-smooth hit, while the curved mouth tube helps prevent splashbacks and keeps your face away from those hot flames!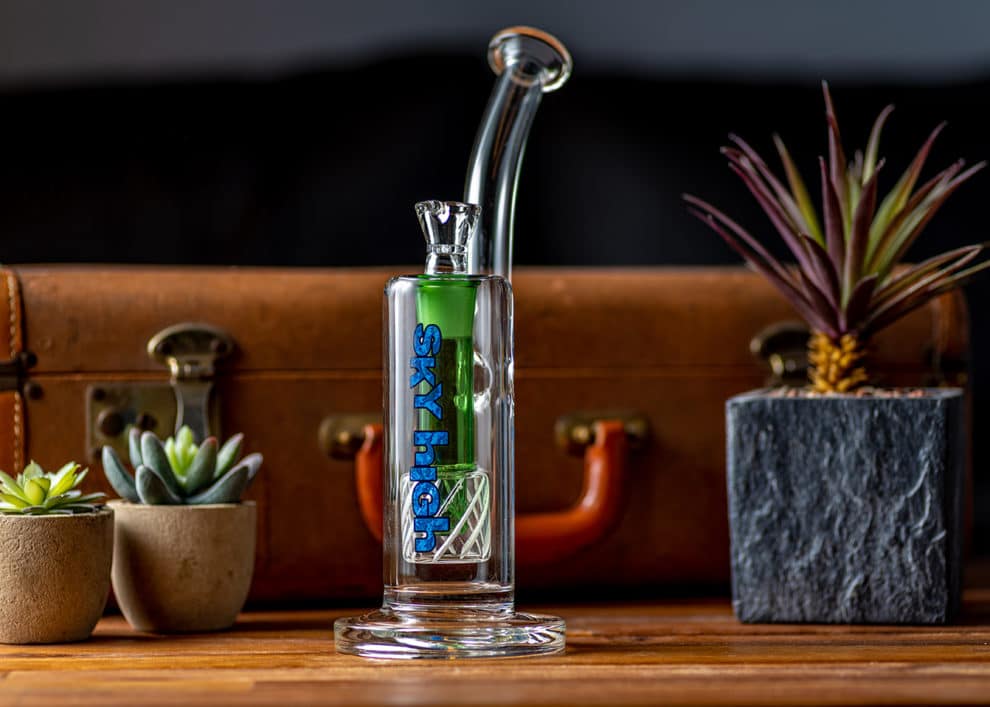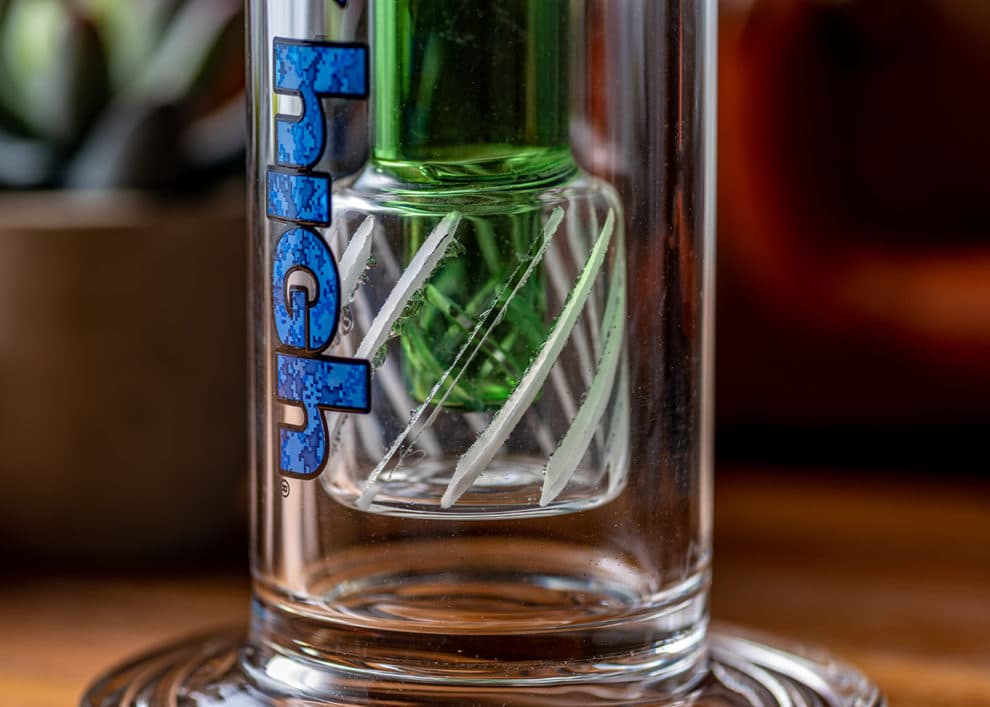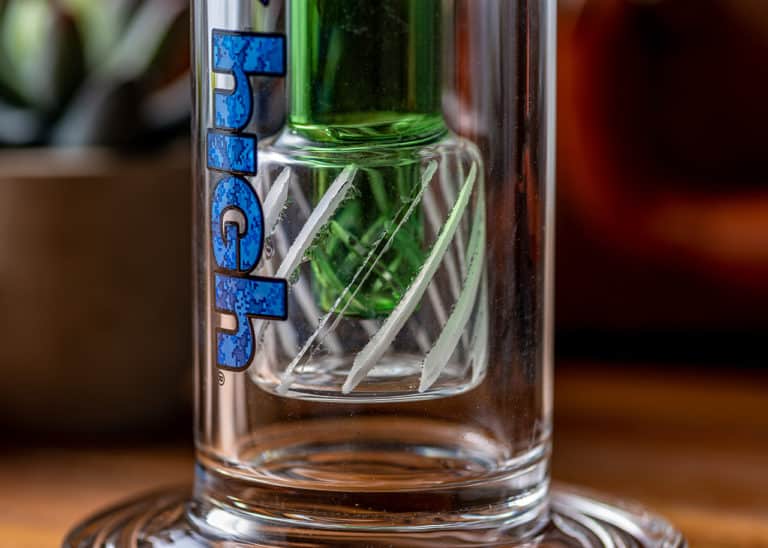 While it might not look like too much at first glance, the dual showerhead percs in these 10″ bubblers are ultra-compact and super efficient when it comes to giving you a cooler, smoother smoke sesh. You'll absolutely love to smooth, easy pull that comes along with creamiest, tastiest hits you've ever experienced!
Be a dabbing pro or a flower fanatic; all with one piece. The perfect blend of scientific style and high-flying function, this 10″  Bubbler is the ultimate smoke sesh accessory. Whether you're new to smoking, already an expert, or somewhere in between, this bubbler will keep you soaring every time you use it.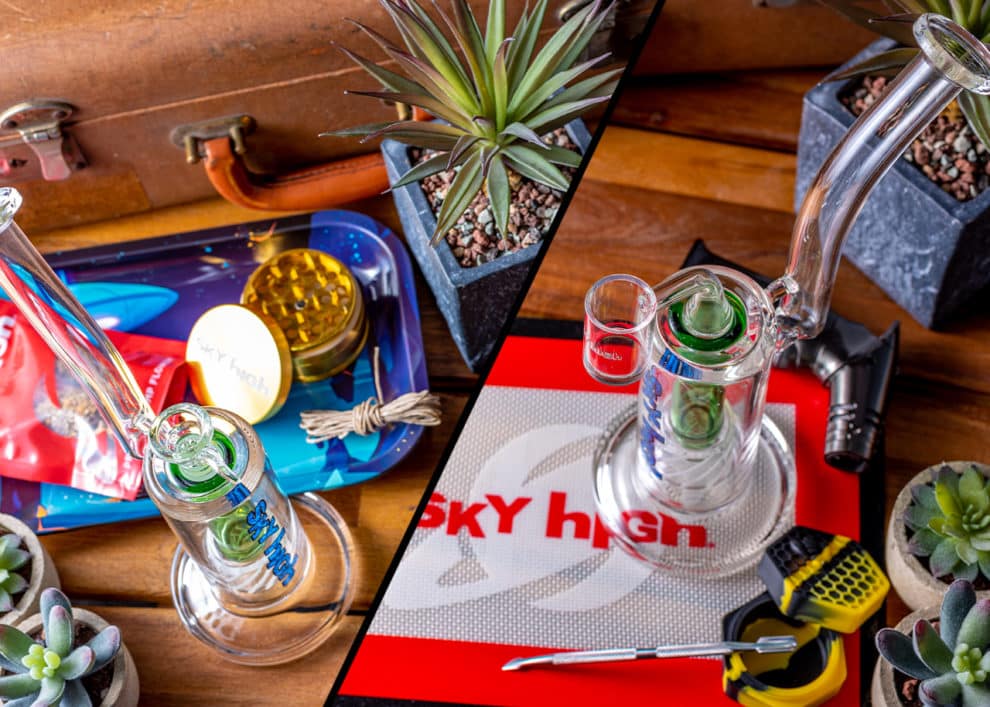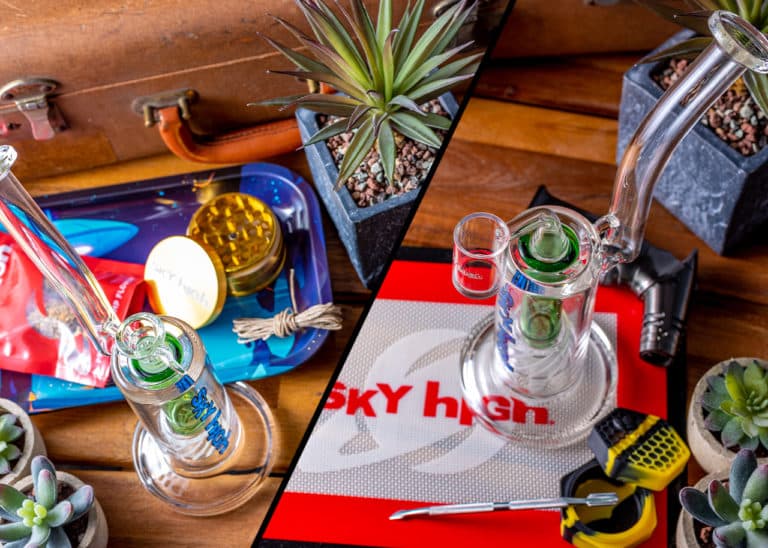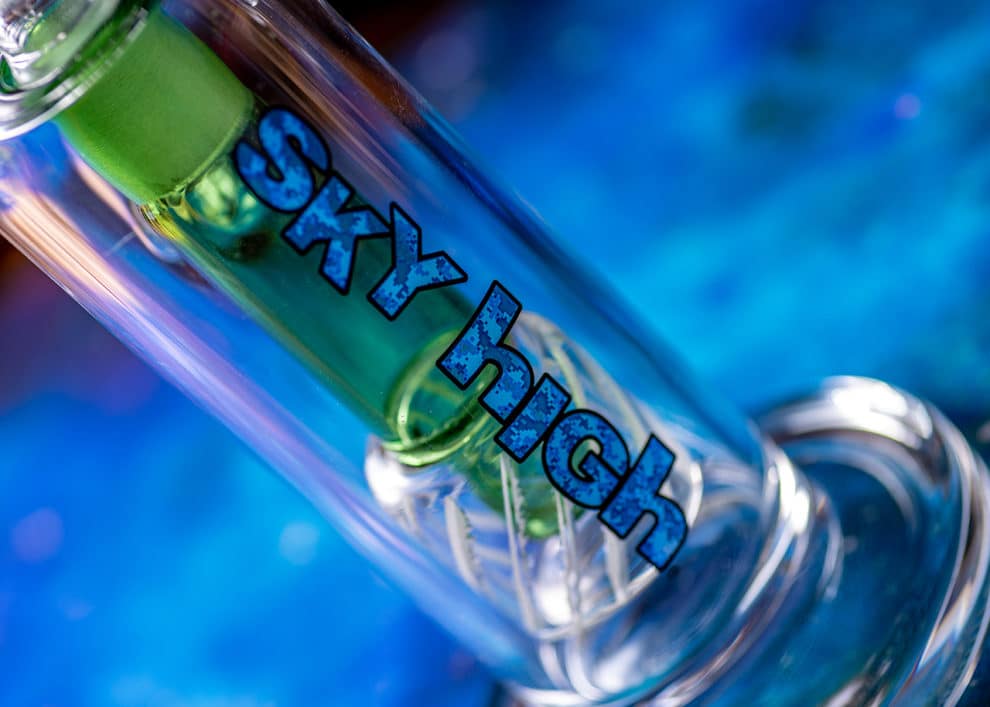 When it comes to quality, Sky High doesn't mess around. They've been putting out excellent products for over 40 years and continue to be a trusted name in the industry as a family-owned business that dates back to 1975. With an incredible selection of gear for both flower and concentrates, you'll know you can get exactly what you're looking for at a great price from Sky High!