Ready to blast off to new heights with your smoking experience? Grab a couple of cool cubes from the freezer and toss them in your new Sky High bong! The 3-pinch ice catcher means you can pack that tube full to get some truly frosty hits that go down smooth, and send you soaring.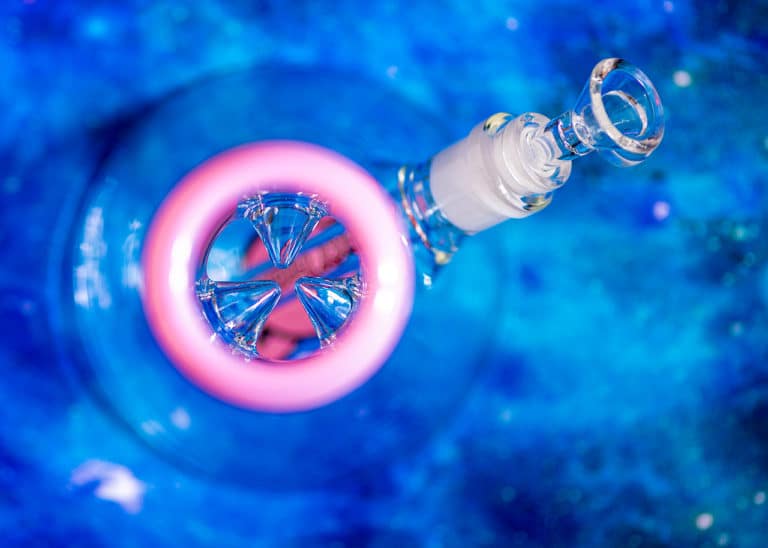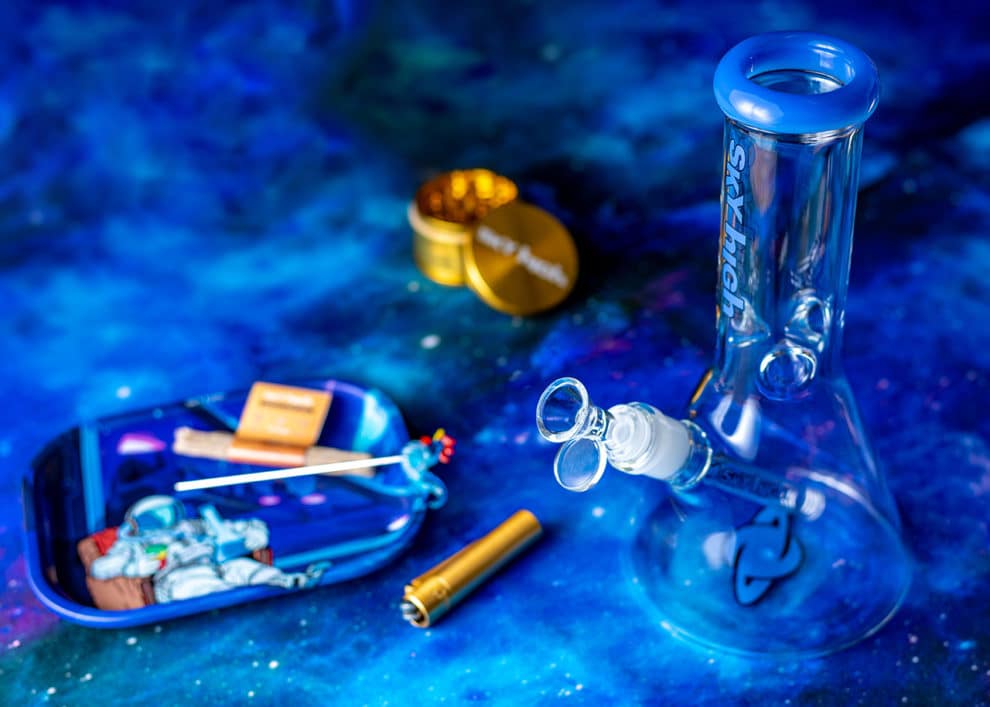 With a simple, solid function and large volume in a little package, it's easy to see why the beaker bong has become such a classic, ubiquitous design. Sky High's beakers are made with thick, quality borosilicate glass that'll easily absorb life's little knocks and bumps and keep you traveling your own speed throughout spacetime!
Sky High's diffused downstems will give you a smooth, creamy hit with every inhale. The gentle diffusion breaks up your smoke into tiny bubbles to make for increased surface area and cooled off hits that are perfect on those hot days. Or any days, really!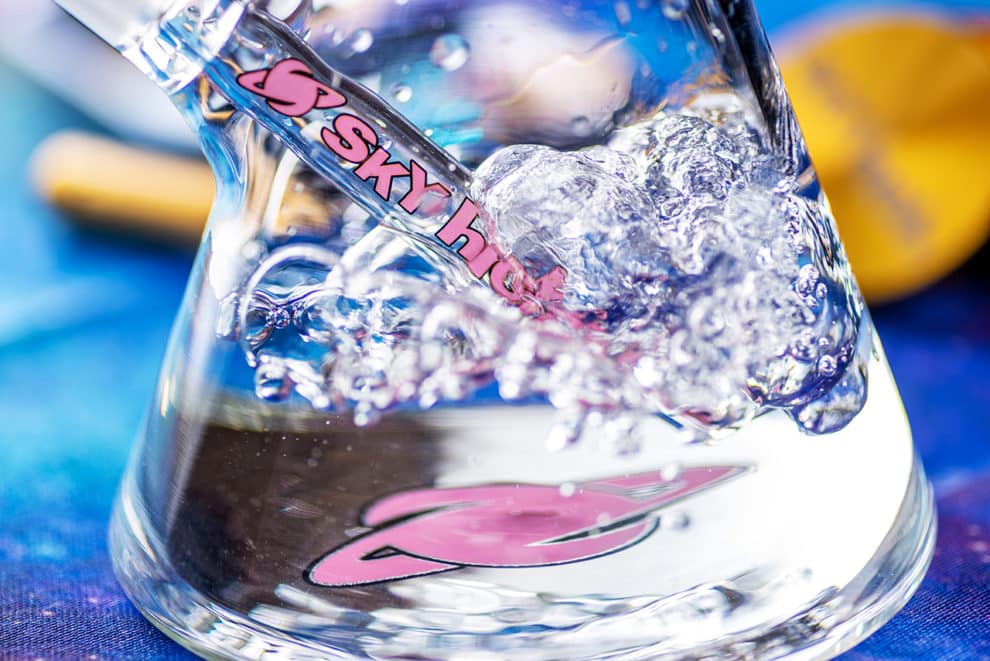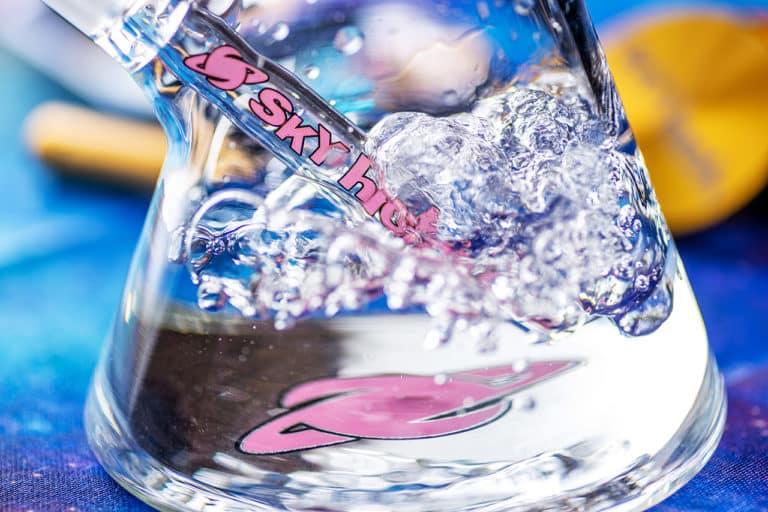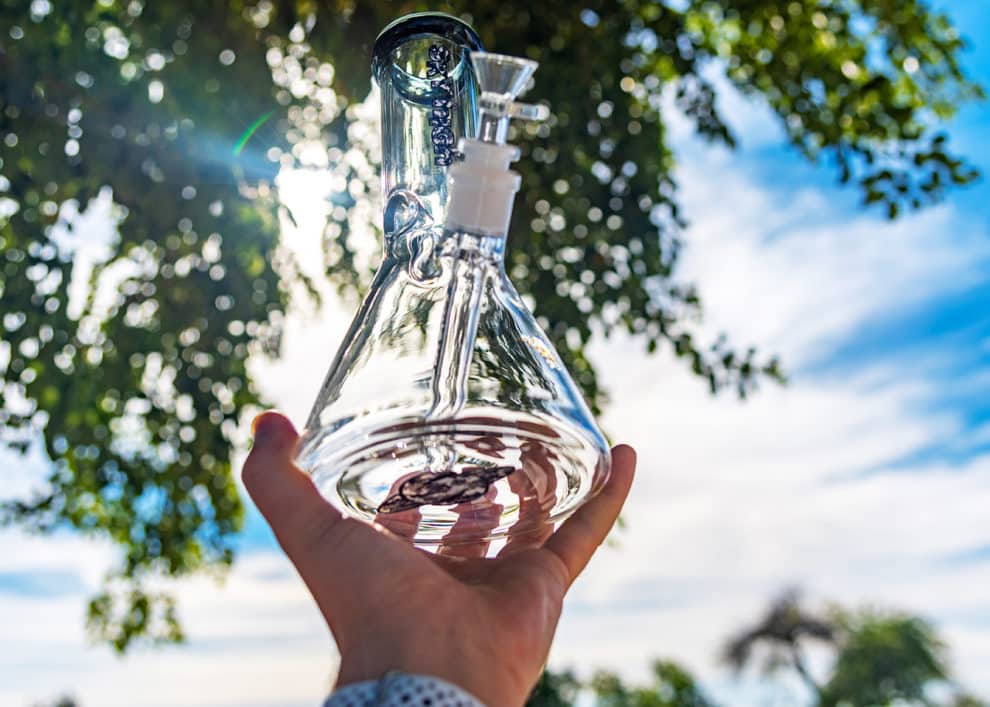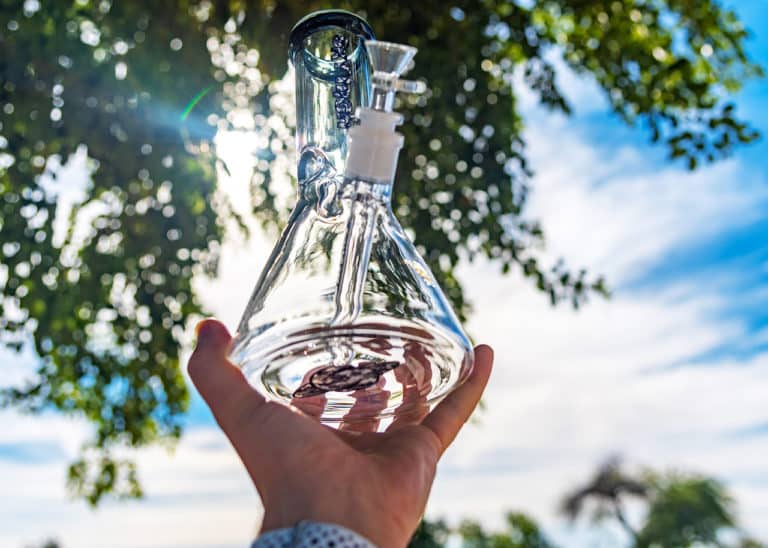 When it comes to quality, Sky High doesn't mess around. They've been putting out excellent products for over 40 years and continue to be a trusted name in the industry as a family-owned business that dates back to 1975. With an incredible selection of gear for both flower and concentrates, you'll know you can get exactly what you're looking for at a great price from Sky High!