Get ready to drop some massive globs! At 12″ tall, this recycler from Sky High is perfect for anyone who loves taking HUGE dabs! But, don't worry, the modified barrel perc and recycling action mean your lungs won't hate you after those massive rips. It's nothing but cool, smooth sailing!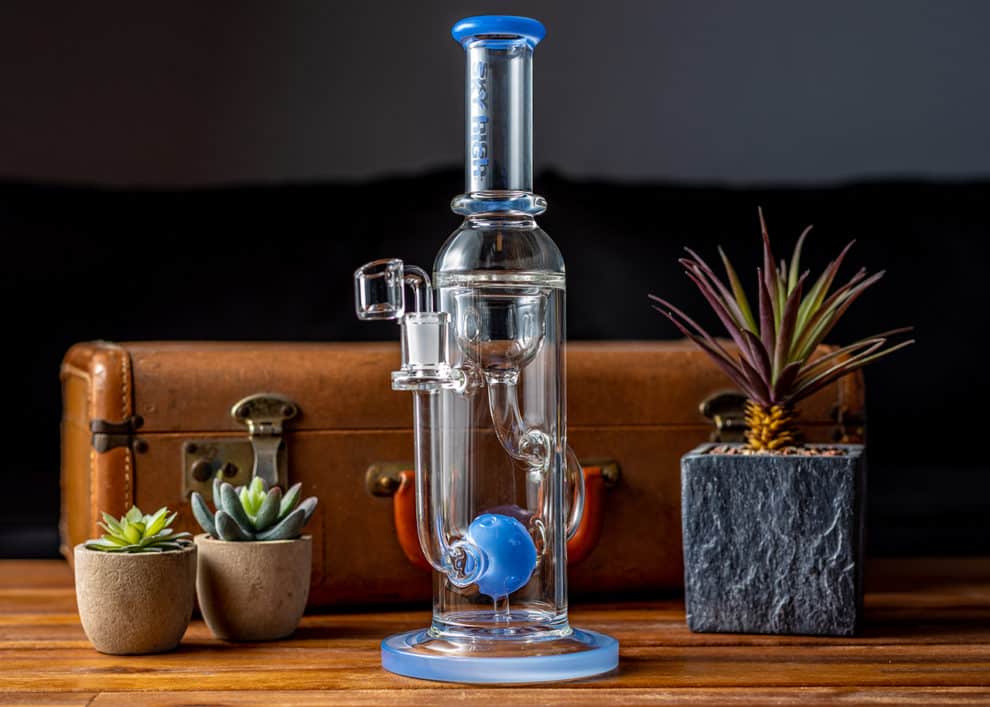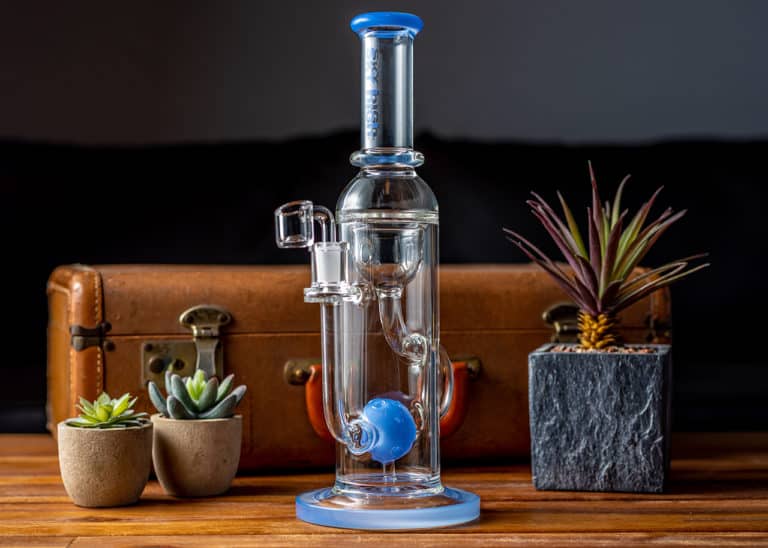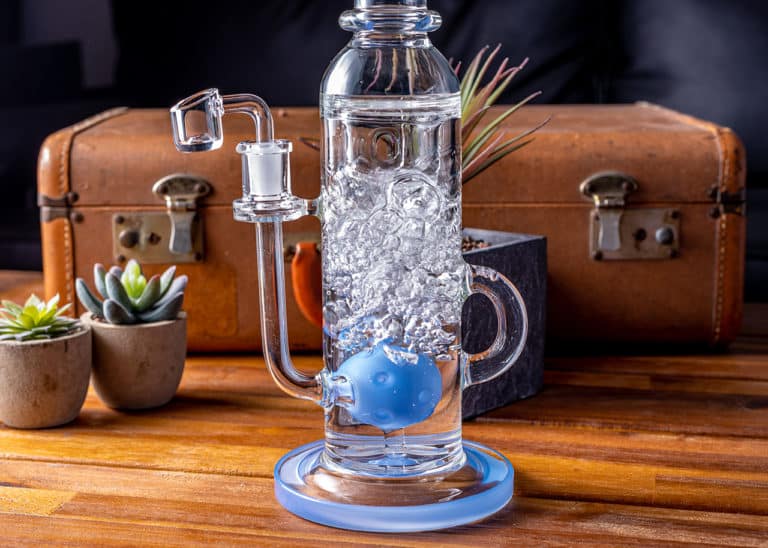 Save The Planet: Recycle!
Recyclers are the top of the line when it comes to getting some seriously flavorful dabs. They cool your vapor more effectively by keeping it in contact with water for much longer than a traditional bong or dab rig, and there is far less air introduced into the system messing around with your concentrates' flavor profile!
The modified barrel perc and recycler action of this piece makes it an excellent choice as both a dab rig or flower bubbler. It has just enough diffusion to make sure those flower hits are silky smooth, and the minimal filtration makes it a home run for those who are looking for heavy, flavorful dabs.

When it comes to quality, Sky High doesn't mess around. They've been putting out excellent products for over 40 years and continue to be a trusted name in the industry as a family-owned business that dates back to 1975. With an incredible selection of gear for both flower and concentrates, you'll know you can get exactly what you're looking for at a great price from Sky High!