With a timeless, effective beaker design and ultra-thick 7mm borosilicate glass construction, this truly is the last bong you'll ever need to buy. It's sporting everything you need: rock solid durability, diffused downstem, ice catcher, premium bowl, and a K-clip to keep everything tidy. Grab yours today!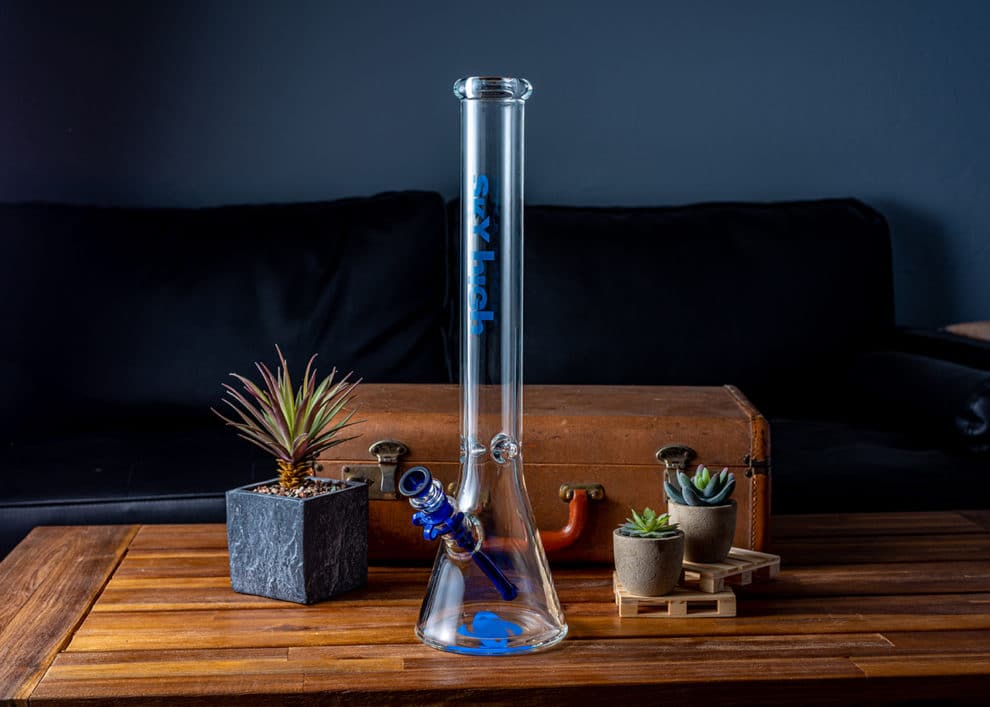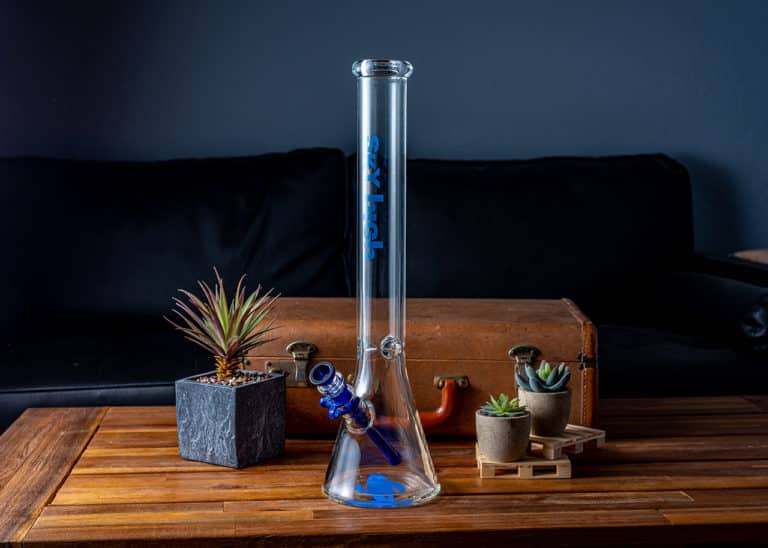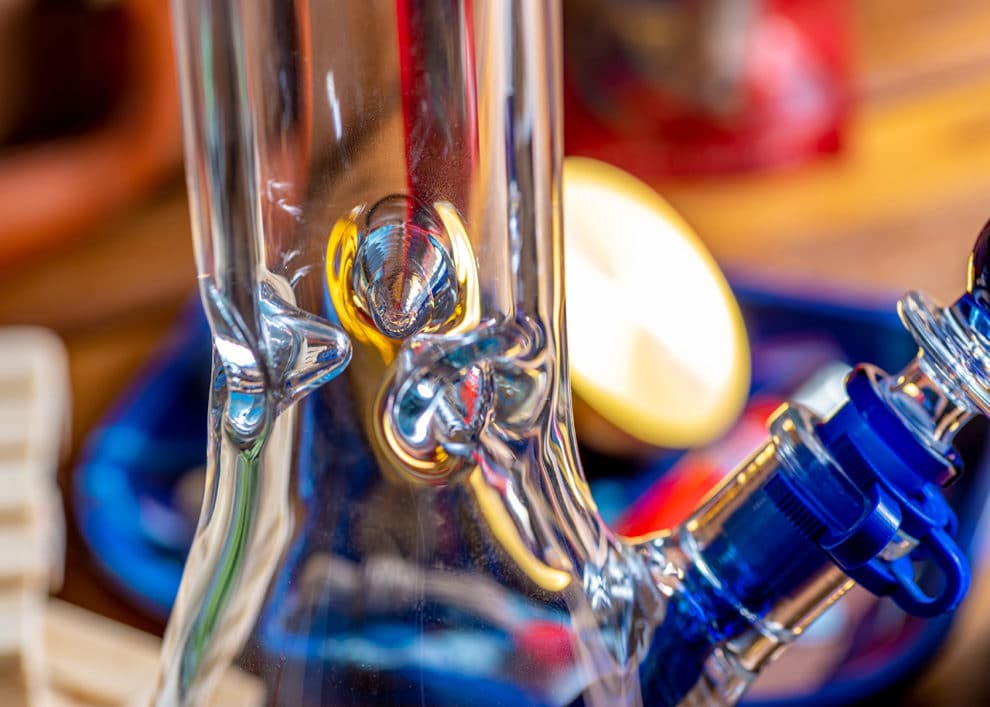 Precisely placed to allow for maximum volume, the ice catcher in this 18″ beauty will keep your smoke cool, clean, and cloudy! Say goodbye to those 10 minute coughing fits and hello to the most enjoyable big-hit experience this side of Cloud 9.
Save yourself time, money, and hassle and make costly downstem replacements a thing of the past with Sky High's included Keck Clip (K-Clip for short) to help keep your downstem securely in place.