If you're looking for a grinder that can handle tough jobs while being easy on the eyes, then this is your answer. The 4-piece design has two storage chambers to keep ground herbs and pollen separate so you'll never run out of either!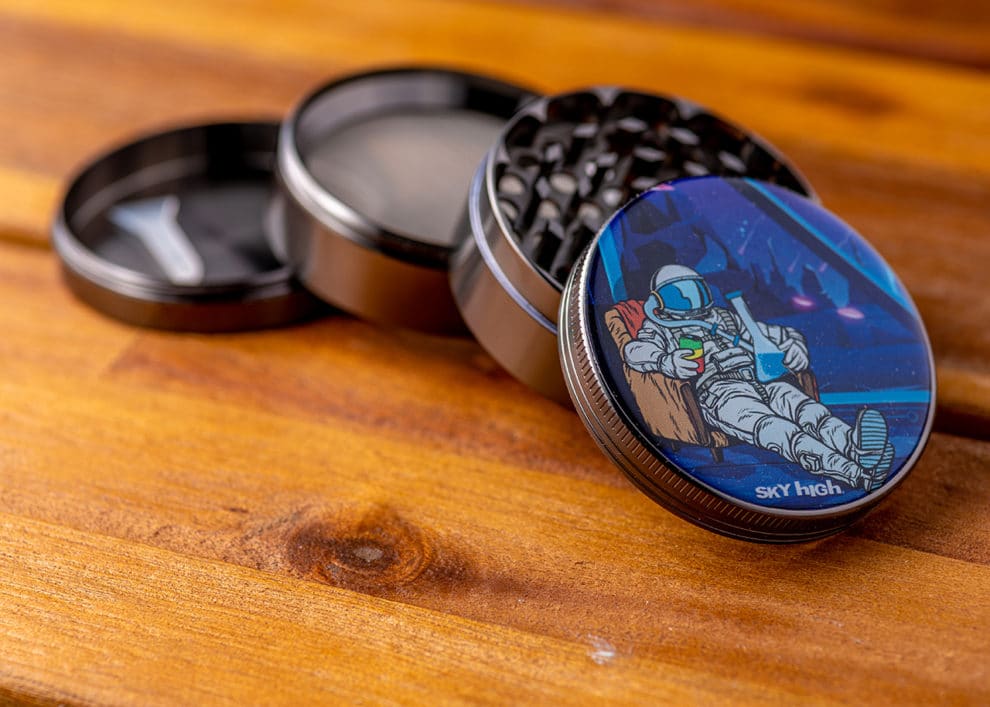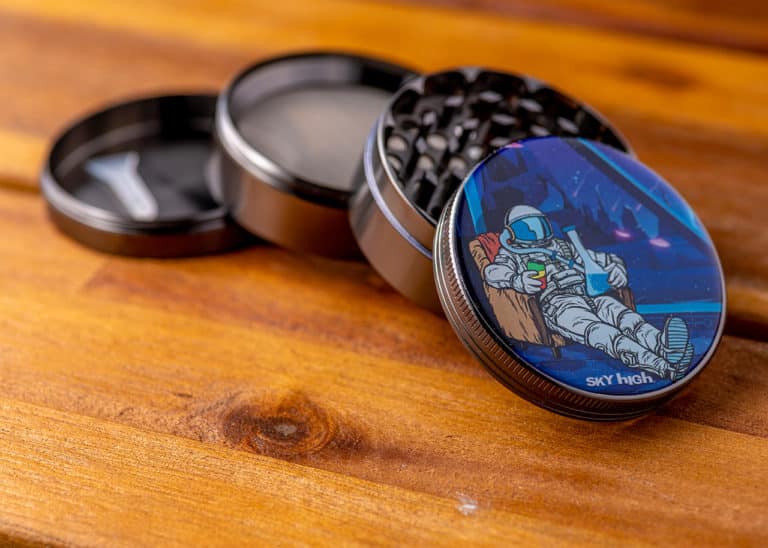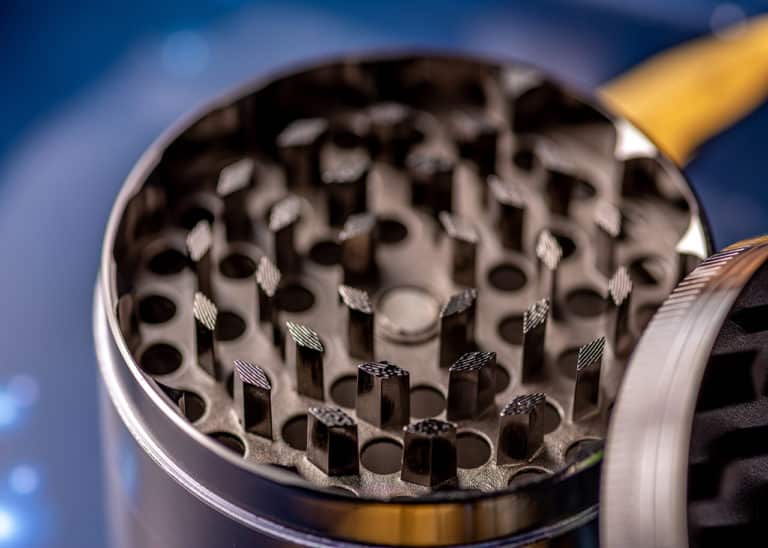 In a hurry? Have no worry! Sky High's precision-cut, razor-sharp teeth will power through anything you throw at them. You'll have the perfectly fluffy grind, and be out there smoking in no time!
Who wants to waste any of their precious pollen? The wire mesh interior filters out extra plant material, and the included scraper makes it a breeze to collect up your pollen with ease.