Imagine a world where it was possible to have your cake and eat it too. A 4-piece grinder is the answer to all of our wishes! It has two storage chambers that keep ground herbs and pollen separate so you can enjoy a little boost of flavor and potency whenever YOU would like!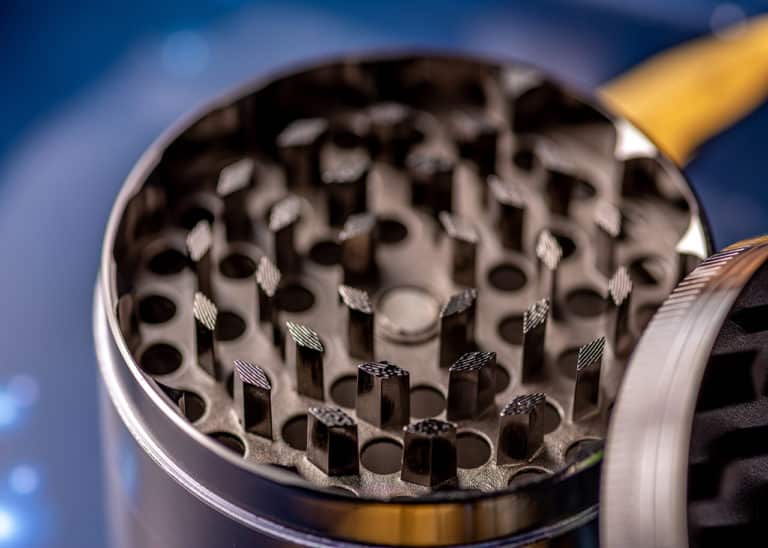 The Sky High grinder is the perfect tool for any user looking to make fluffy, finely ground flower. With its precision-cut teeth that can power through whatever you throw at them in no time and leave a perfectly fine grind every time – it's clear why this product should be on your must have list!
Pollen lovers, rejoice! This grinder's mesh pollen filter is a great way to keep your precious powder always ready for use. The included scraper ensures that you can easily collect up the pollen with minimal effort so it's never wasted again!