The 4-piece grinder is the perfect tool for any smoker who would rather keep their herbs and pollen in separate storage compartments. The great thing about having two chambers means that when it's time to smoke, all you need do is open whichever door suits YOUR fancy – convenient and user friendly.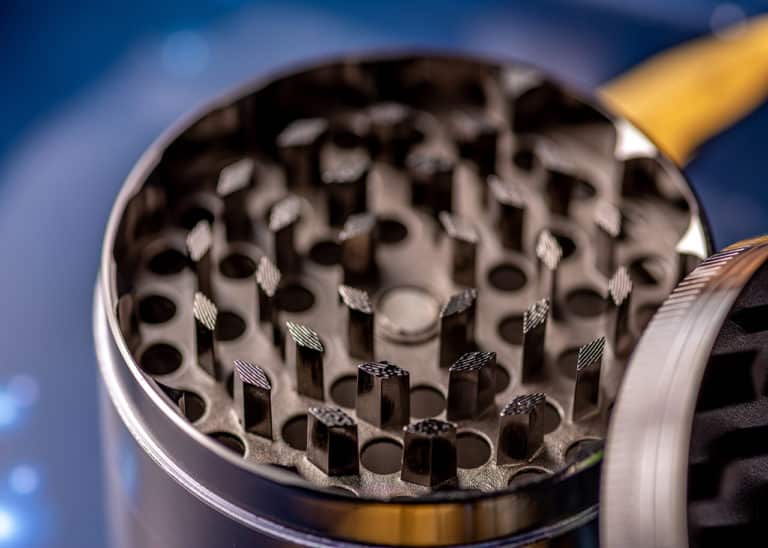 Get the perfect grind every time with Sky High's precision-cut, razor-sharp grinder teeth. They'll power through whatever you throw at them in no time and leave you with a fluffy finish for a perfect burn!
You'll never have to worry about wasting any of your precious pollen again! The wire mesh interior prevents extra plant material from getting in while the included scraper makes it easy for you to collect up all those delicious goodies whenever you need that extra punch!