If you're looking for a grinder that will last through the ages, look no further than this 4-piece marvel! With two separate chambers to store your pollen and herbs separately, it's easy to keep everything fresh with just couple of twists.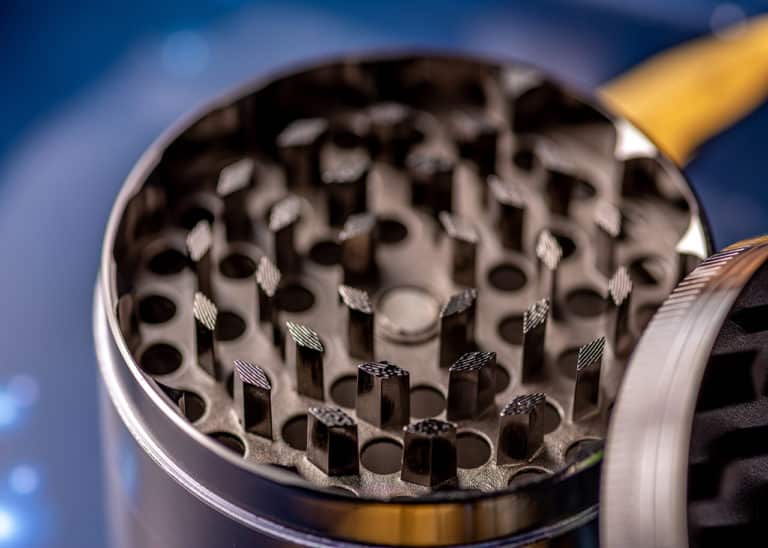 With Sky High's precision-cut, razor-sharp grinder teeth you can cut through whatever sticky material comes your way. With one of our grinders powering its way through the toughest of materials in a flash, all that is left for you to do is enjoy perfectly fluffy flower every single day!
Honey, don't worry about wasting any of your precious pollen! Thanks to the wire mesh interior and included scraper, you can easily collect up all that pollen whenever you may need.