The 4-piece grinder is the go-to throughout the industry for both its ease of use and wealth of features. Two chambers allow you to store ground herbs or pollen separately, giving you complete control over your needs whenever YOU would like!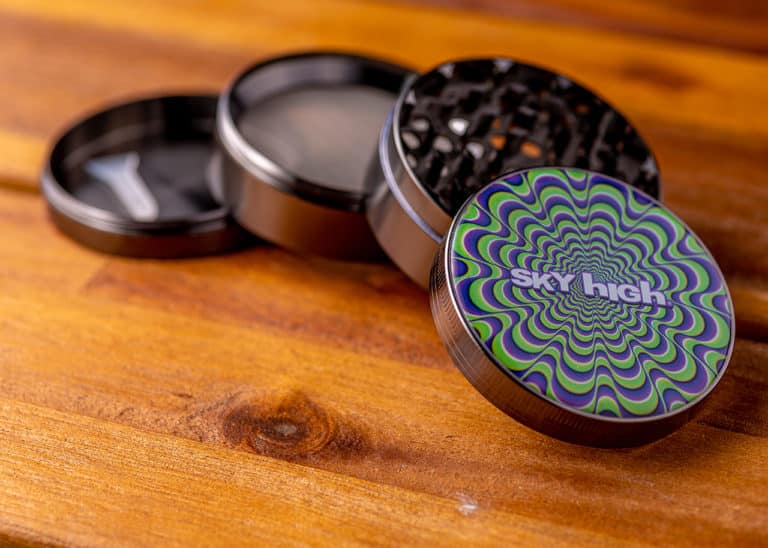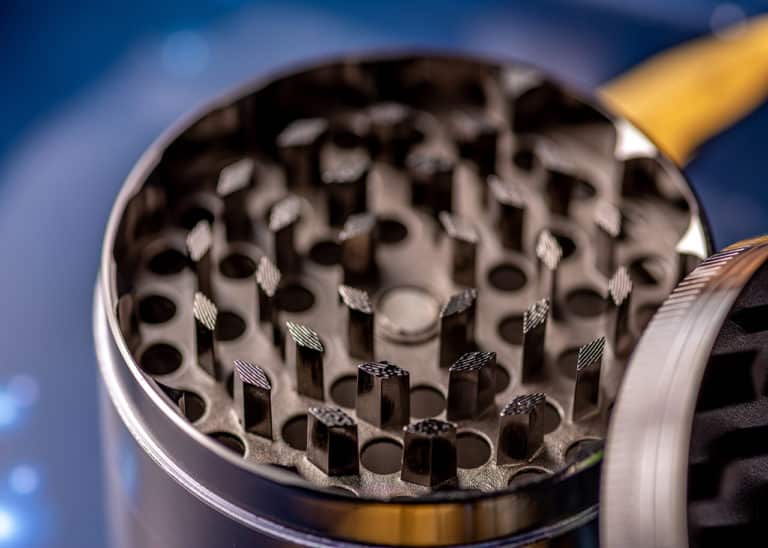 Sky High's precision-cut, razor-sharp grinder teeth are powerful enough to cut through whatever you throw at them. No matter how sticky the material is or however much time it takes to get there, Sky High will always provide a perfectly fluffy grind every single time!
Make your pollen go the distance with Sky High's grinders! The wire mesh interior filters out any plant material and the included scraper makes it easy to collect up all that precious pollen whenever you may need!