At only 8″ tall, you might not think the Sky High 8″ Palmtree Bubbler Rig is up to the task of providing huge, room-filling clouds, but boy would you be wrong! A smooth pull combines with intense diffusion to create a rig that punches way above its size! Grab yours today and fill up those lungs!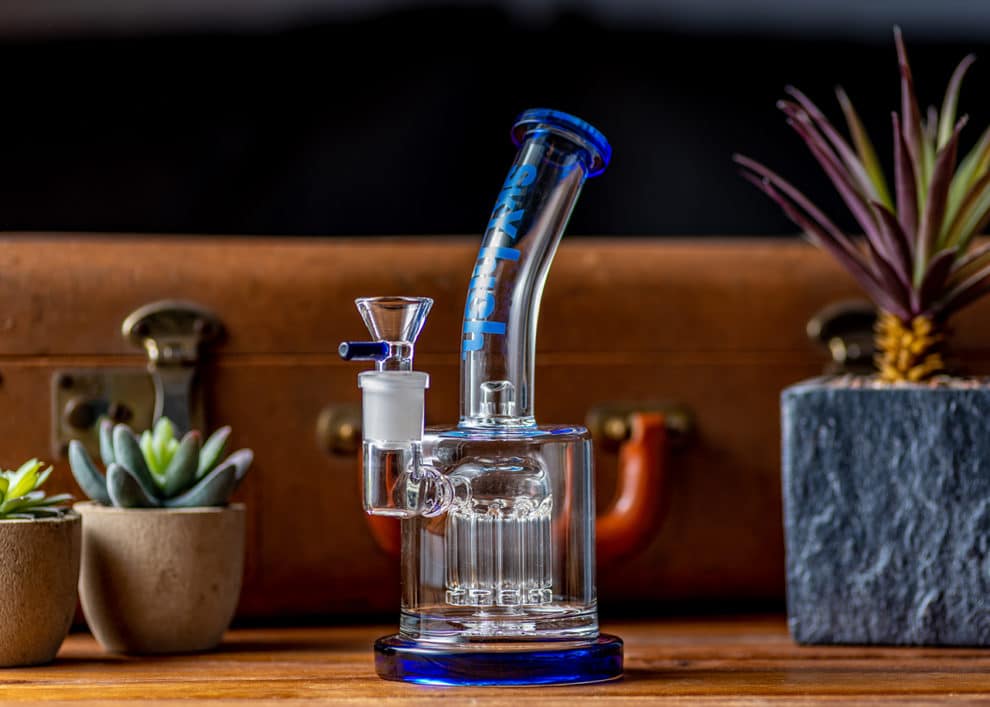 Palmtree percs are, without a doubt, one of the most commonly used percs around and for good reason! They provide an extremely high level of diffusion, supercooling your smoke and making every rip a creamy, tasty experience without adding tons of resistance to your draw! No harshness, just smooth, comfy hits.
Whether you're a fan of flower or like to concentrate on, well, concentrates, this rig will most definitely serve you right! It'll fit the majority of flower bowls and bangers with its 14mm female joint, and it's perfectly diffused to give you smooth hits whether you're burnin' herbs or vapin' wax!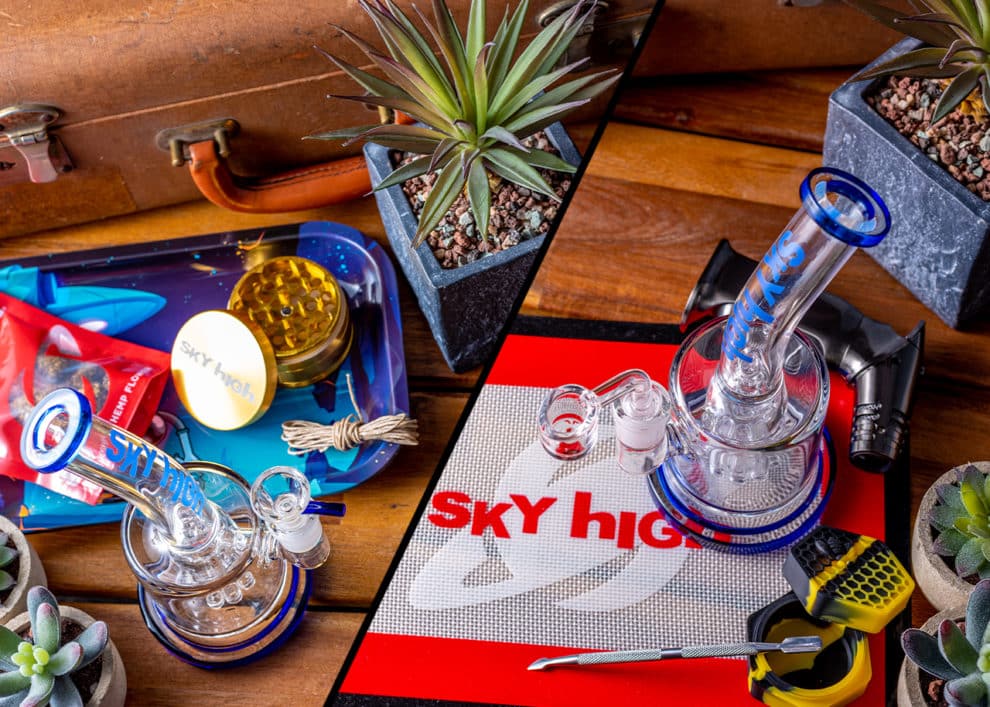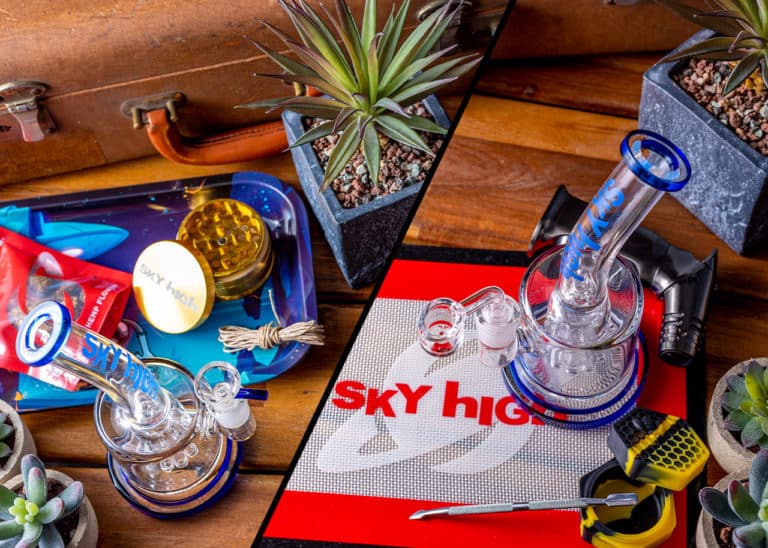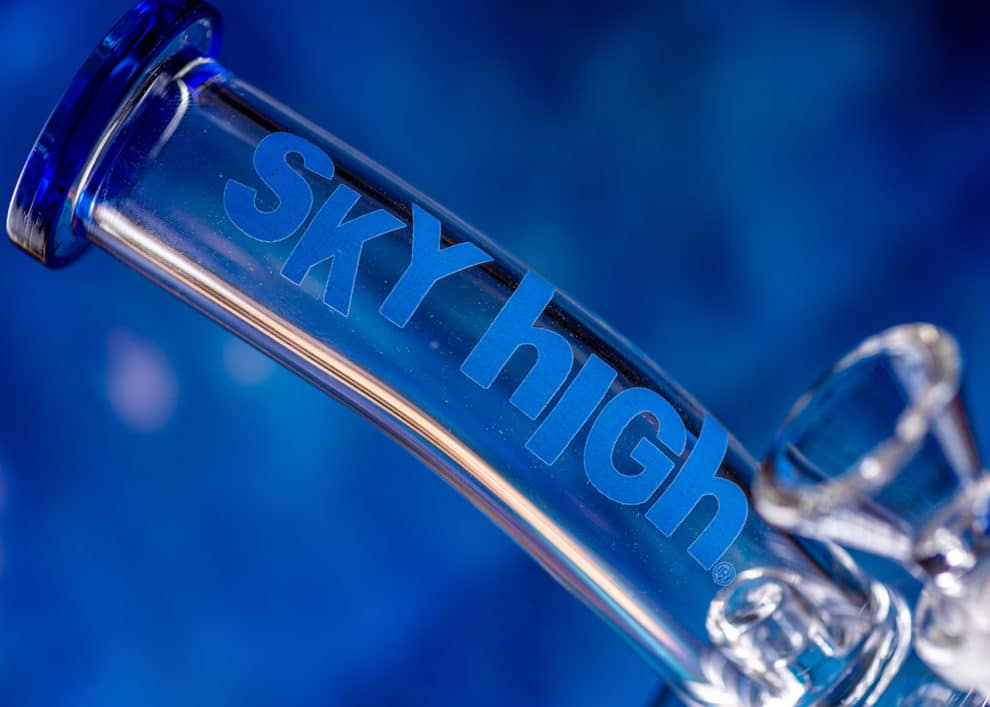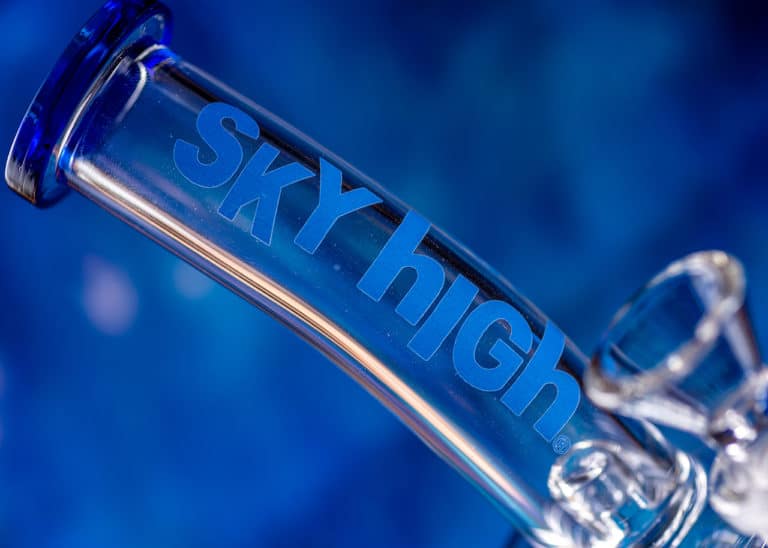 When it comes to quality, Sky High doesn't mess around. They've been putting out excellent products for over 40 years and continue to be a trusted name in the industry as a family-owned business that dates back to 1975. With an incredible selection of gear for both flower and concentrates, you'll know you can get exactly what you're looking for at a great price from Sky High!