Spacious, Organized Design
Sky High's Locking Smell-Proof Stash Bag is smartly designed to be able to hold all of your most important smoking accessories: rolling papers, cones, lighters, rolling trays, and then some! Add in the internal and external organization pockets and you've got the perfect bag for taking your smoke on the go.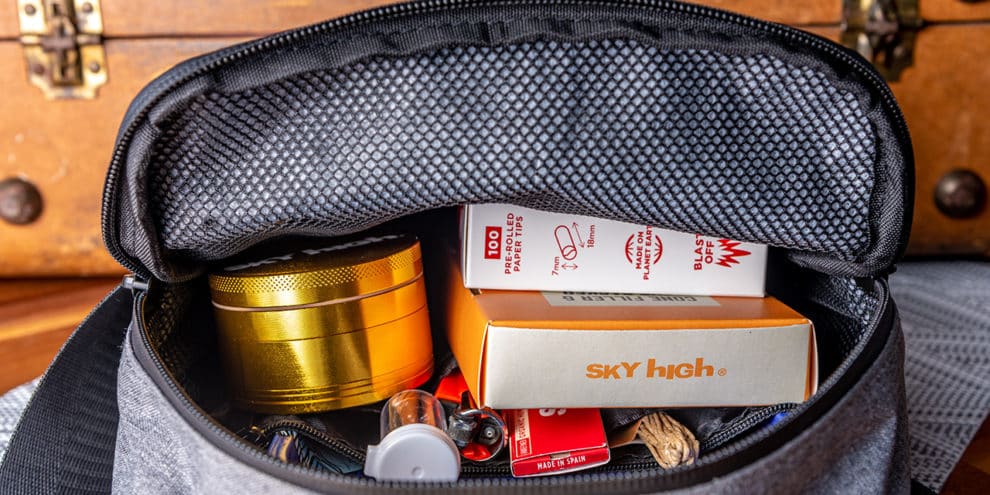 This stash bag is the perfect size for travelling – large enough to hold everything you might need, while still remaining packable enough to fit in any duffel, suitcase, or backpack. Just grab, go, and have your favorite supplies at your fingertips!
Sky High's Locking Smell-Proof Stash Bag has a five-layer construction with a water-resistant exterior and activated carbon inner layers. This makes it perfect for keeping your smoking accessories dry and safe from prying eyes and noses! It's also a great option for anyone looking for a slimmed-down option for carrying non-smoking items as well; its locking design will help keep your wallet, phone, keys, and more safe and secure.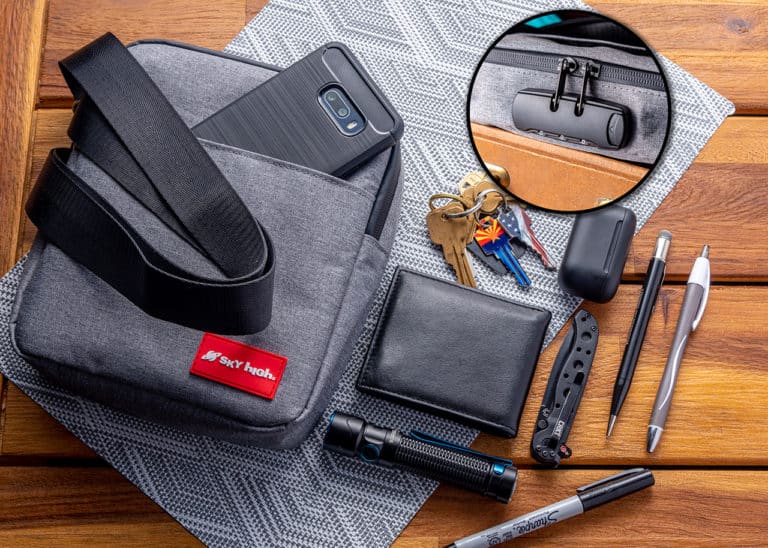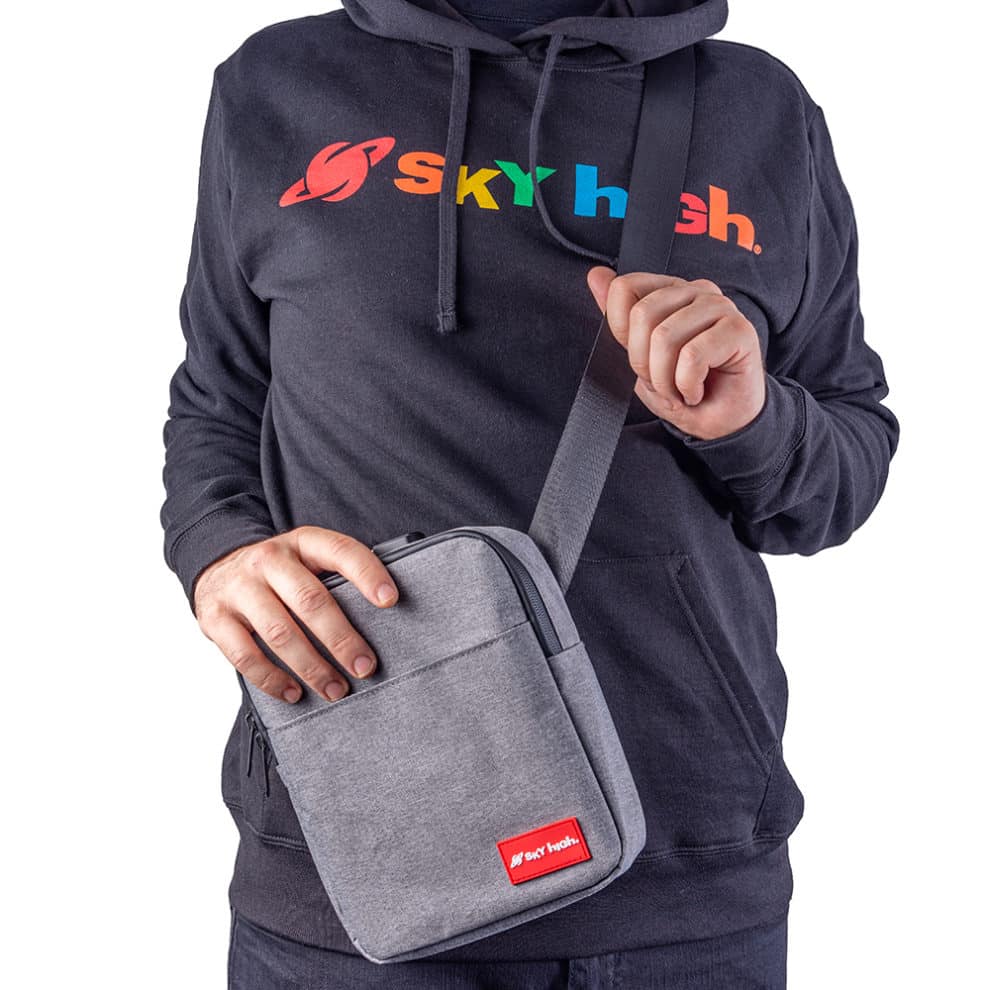 Keep those hands free! Unlike many stash bags on the market, Sky High's comes with a full shoulder strap instead of just a wrist strap or handle. That means it's easier to carry for longer periods, so you'll always be able to keep it with you!