Need a little bit of help getting into that creative mindset? Well, look no further than this Rainbow Ink Rolling Tray. It's the perfect companion for helping you roll your way into an elevated state of being, and certainly looks good while it does so!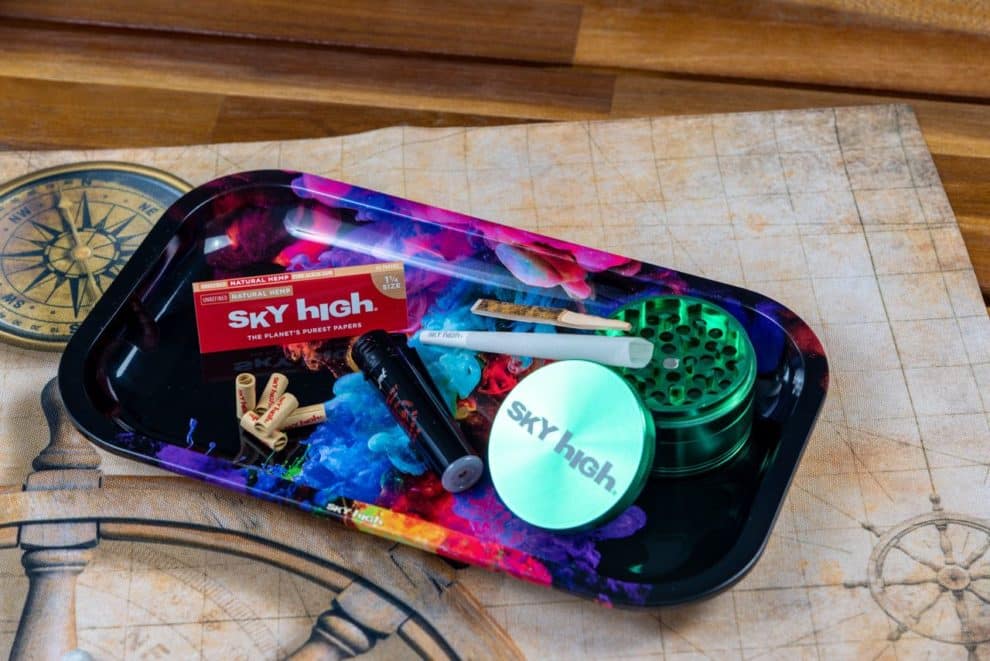 Need a change of scenery to get those creative juices flowing? This high quality rolling tray is perfect for both at home and on the go. Clean-up is a breeze too since it's food and dishwasher safe!
The last thing your art project needs is a spill! Extra deep construction with 1″ side walls ensures all of your valuable cargo stays in place on the tray.