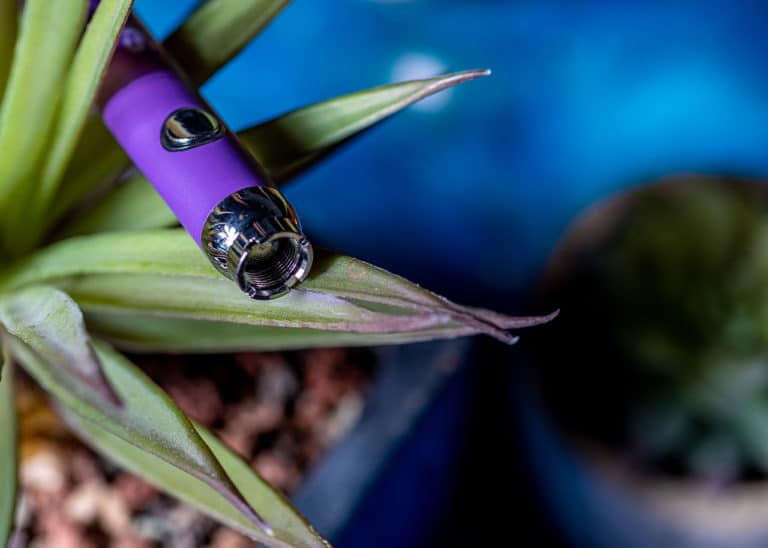 Your favorite vape pen battery just died? No worries, Sky High has you covered! Their Slim Twist Vape Pen batteries are built with 510 threading, so they'll work perfectly with most popular cartridges, and keep you soaring through space!
Always get the perfect hit with the help of Sky High Slim Twist Vape Pens! With adjustable voltage, from 3.3 volts to 4.8 volts, there's a setting for every craving: intense vapor production or pleasant flavors. Perfect for hotboxing your space helmet.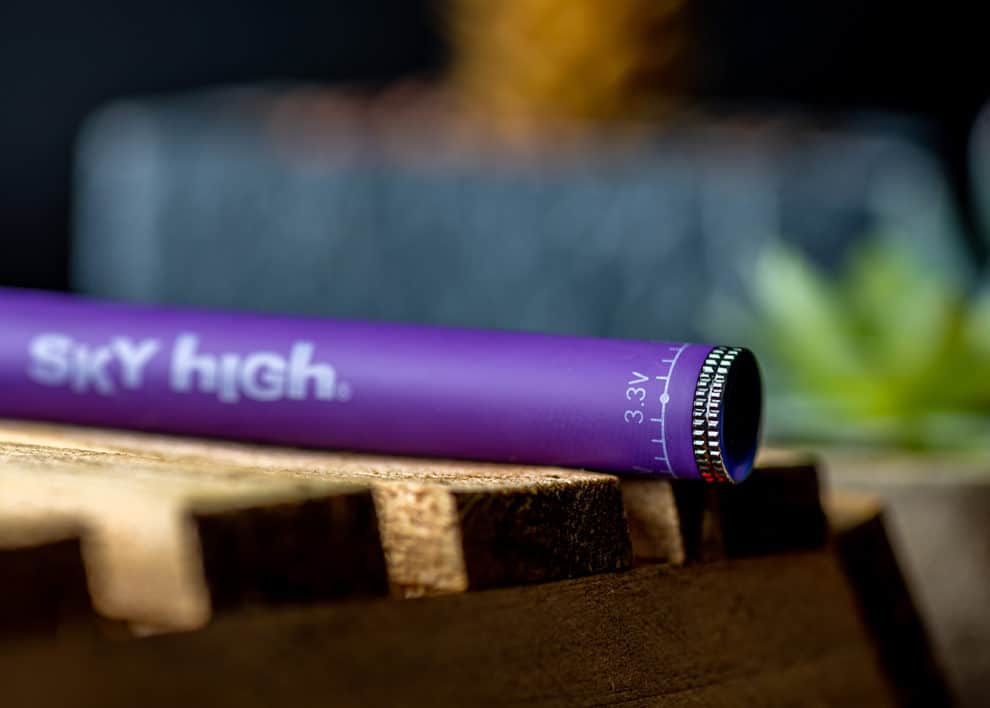 3-2-1 Blast Off! The slim, sleek Sky High Slim Twist Vape Pens are designed with easy pushbutton activation and auto-shutoff safety. These pens are perfect for those looking to keep things discreet on their journeys through the cosmos.
When you need a puff and don't have time to wait around, Sky High Slim Twist Vape Pens are the perfect lightweight solution for a quick hit on the go! This pen's lightning-fast USB Smart Rapid Charger assures you always be able to stay topped off and ready to vape within minutes!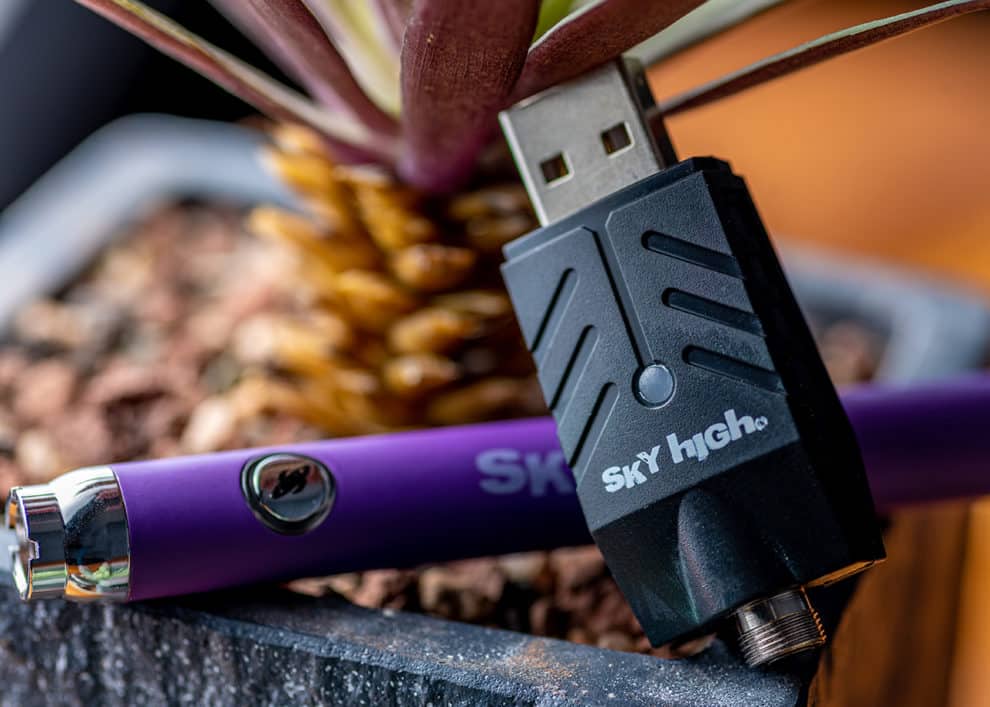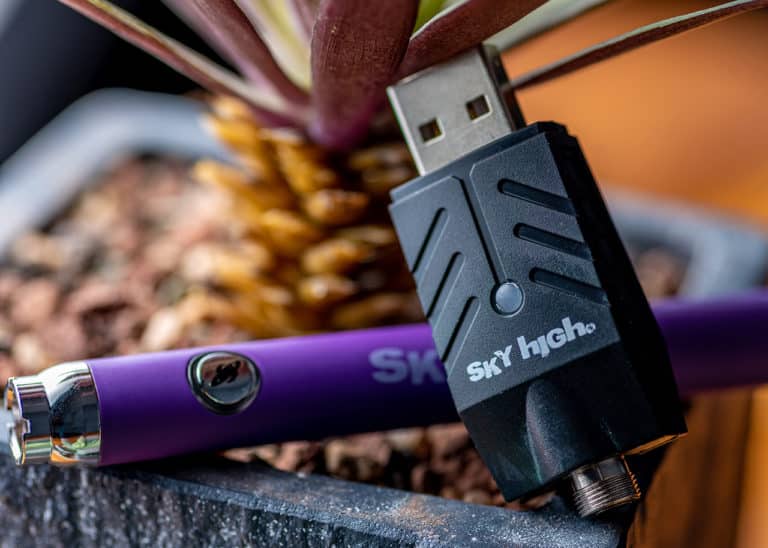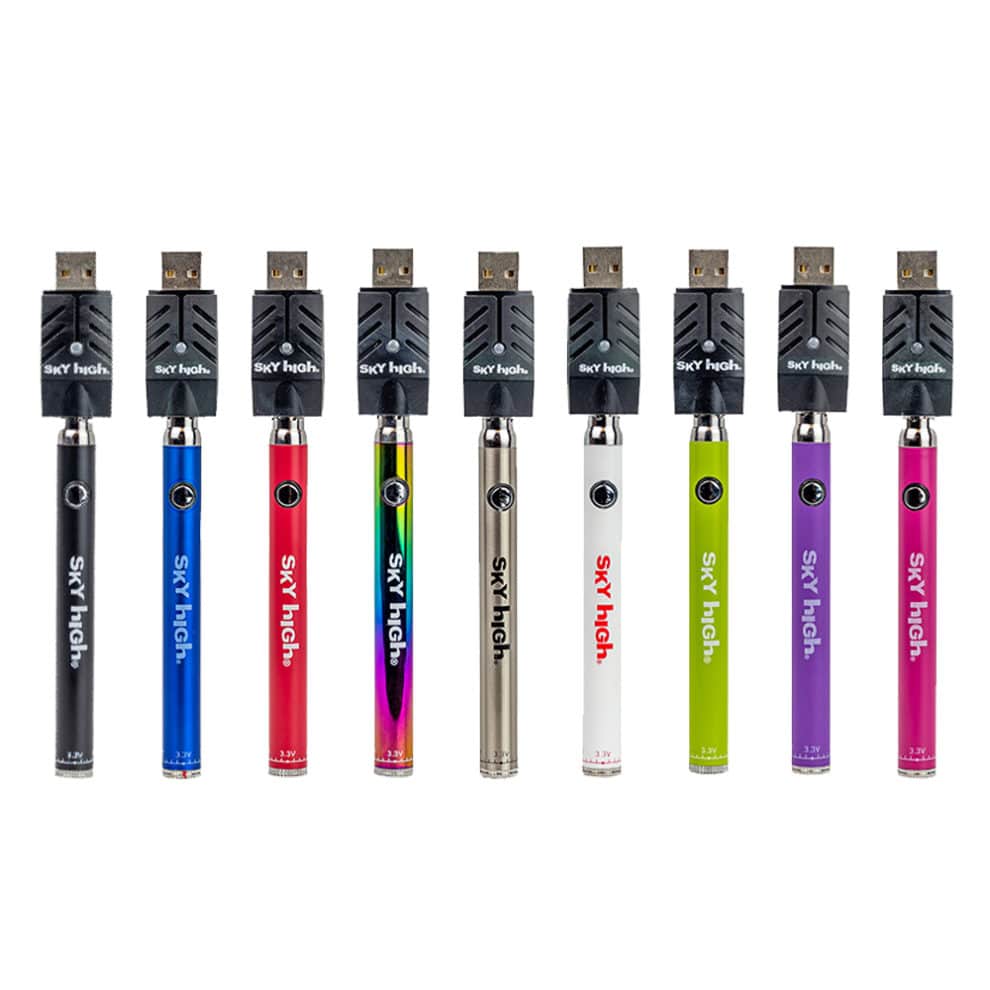 Colors to match all your outfits.
Black
Blue
Green
Pink
Purple
Rainbow
Red
Silver
White