Carb caps have a lot of benefits, including lowering the temperature needed for dabbing and improving vapor quality. The air pressure throughout your dab rig drops when using carb caps which means that you can use less heat to create thick vapors with each hit.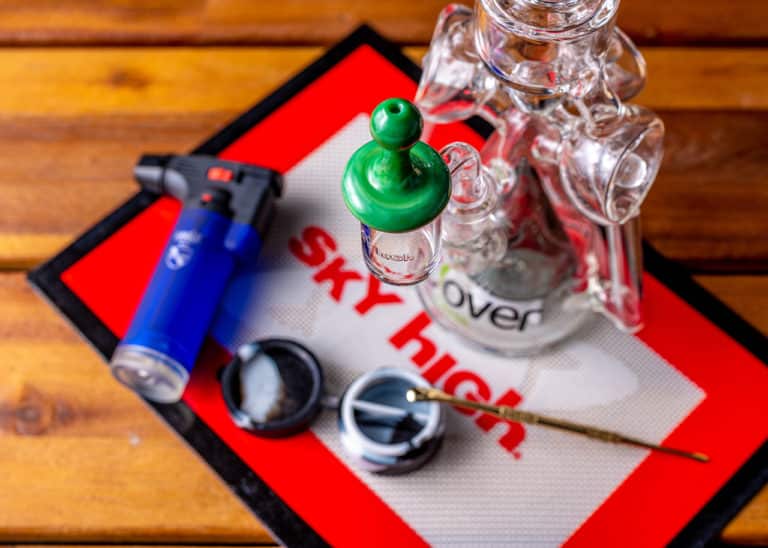 Dabbing at lower temperatures can provide for more refined flavors and a precise experience. The flavor is maximized with low heat, as fewer terpenes are being burnt off too quickly or destroyed by high temps. A good carb cap will help you hold onto those perfect temps so you don't have to constantly reheat your nail!

Maximize your experience and budget! A solid carb cap is by far one of the top accessories for anyone looking to get the best vaporization. They allow you more complete control over your dabbing experience, so that no matter what kind of flavor profile or hit size you're after, it's all possible!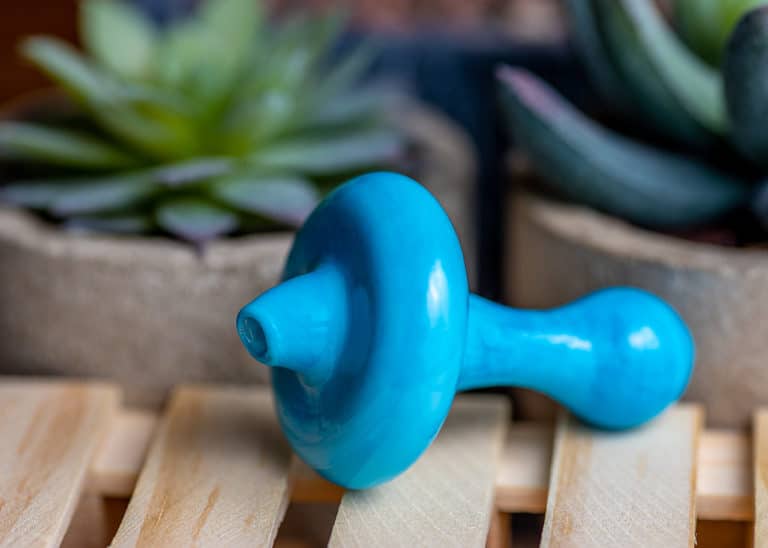 Directional-flow carb caps work best with flat-topped banger nails, and they have an angled exit tube that allows you to adjust the incoming airflow for a more customized dabbing experience. By directing and shaping the airflow, your oil or wax will be dispersed more evenly throughout your banger resulting in better hits from more complete, efficient vaporization!