Carb caps are a simple and easy way to increase flavor production, efficiency, and lower the boiling point of your oil with each dab. A functional carb cap can drop air pressure in your dab rig which reduces heat needed for vaporization – providing you with thick flavorful hits from every dab!
When you take a dab, the heat of your nail or banger vaporizes any hash or concentrate on top. If it's too hot and causes combustion instead, then all those delicious terpenes that give your hits flavor will be lost up in smoke. With lower temperatures for dabs it's easier to maximize those terps for fresh flavor each and every hit.
Maximize your time and money! A solid carb cap is by far one of the top accessories for anyone looking to get the best vaporization of concentrates. They allow for more complete vaporization and greatly reduce waste, so you can enjoy larger, more potent, and flavorful dabs!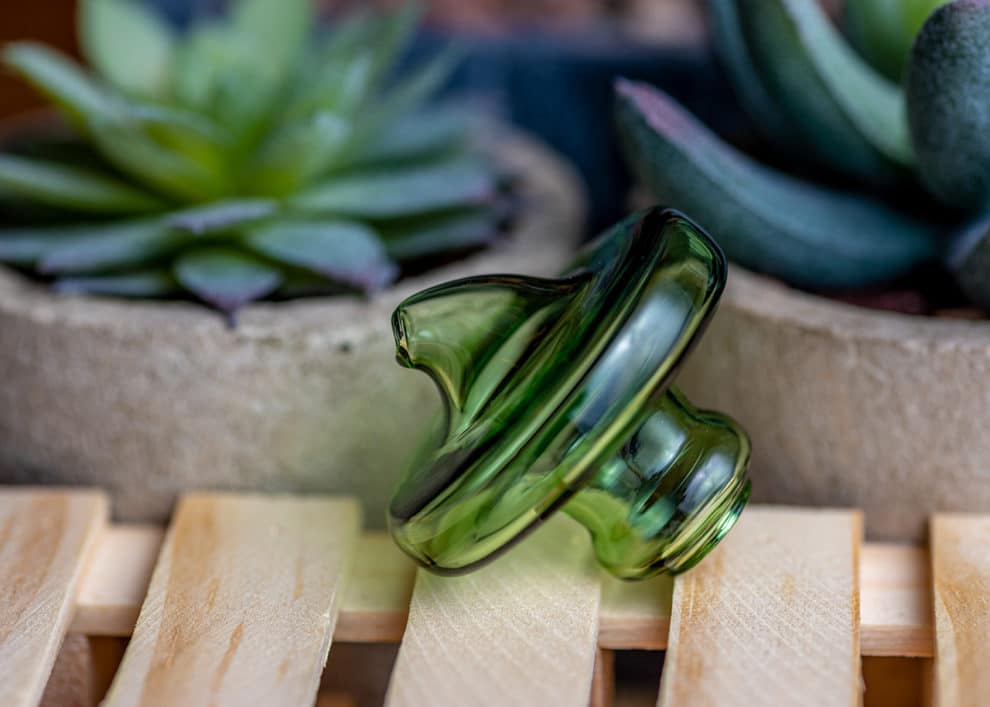 Directional-flow carb caps work best with flat-topped banger nails, and they have an angled exit tube that allows you to adjust the incoming airflow for a more customized vaping experience. By directing and shaping the airflow, your oil or wax will be dispersed more evenly throughout your banger, resulting in more complete vaporization and giving you potent hits one after another.