If you're interested in stepping into the concentrate game, but aren't sure where to start or don't want to invest heavily into a who rig setup, then this is the item for you! Nectar collectors are extremely simple to use while still being super effective!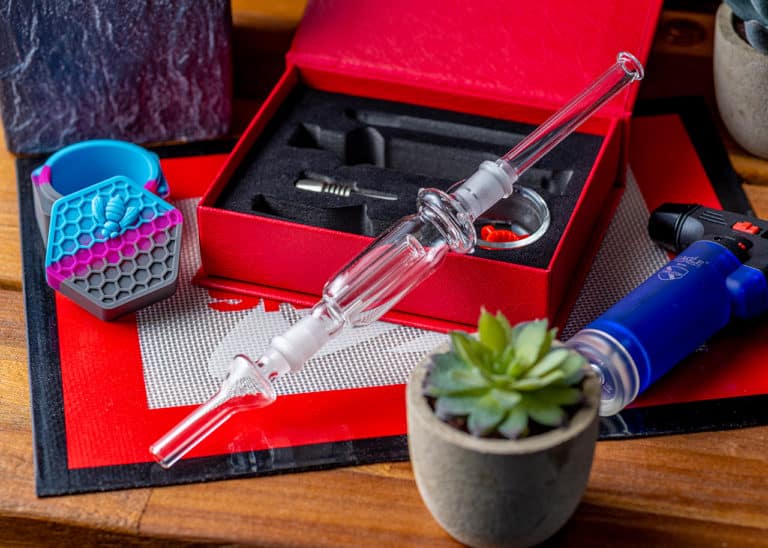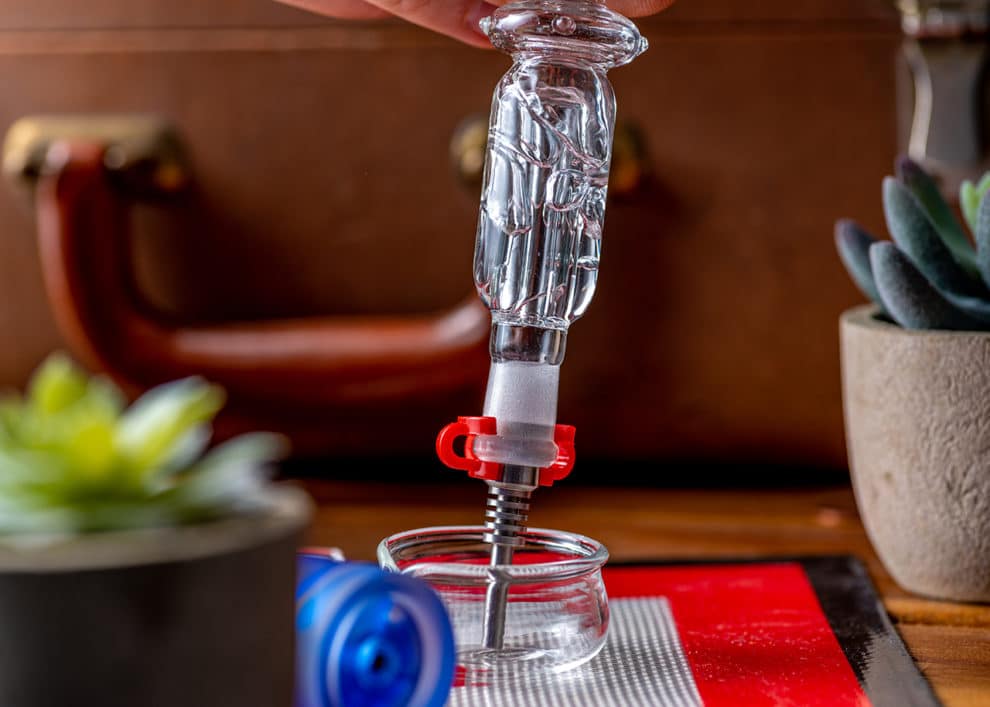 Percolated For Smooth Hits
One of the drawbacks to nectar collectors is the harsh, hot hits that can be had, as they are usually just a simple straw design. This bad boy is here to alleviate those woes, however, with its built-in dome percolator! Once you experience the smooth, filtered hits this kit provides, you'll never want to use anything else!
Coming with everything you need to get started, this kit is perfect for the concentrate noob. It includes the percolated, glass nectar collector with both a quartz and titanium tip, a clip to hold the tips in place, and a small glass dish for storing your concentrates in and taking hits out of!