Embrace your colorful wild side with our snazzy Leopard Print rolling tray! Load it up with your favorite snacks or crafts, but be careful! Those spots help it blend into just about any environment.
Take a trip back to the 1980s with this cute animal print tray featuring leopard (or cheetah) patterns. This retro '80s theme tray is perfect for your next party and also makes a great addition to your bedroom or living room.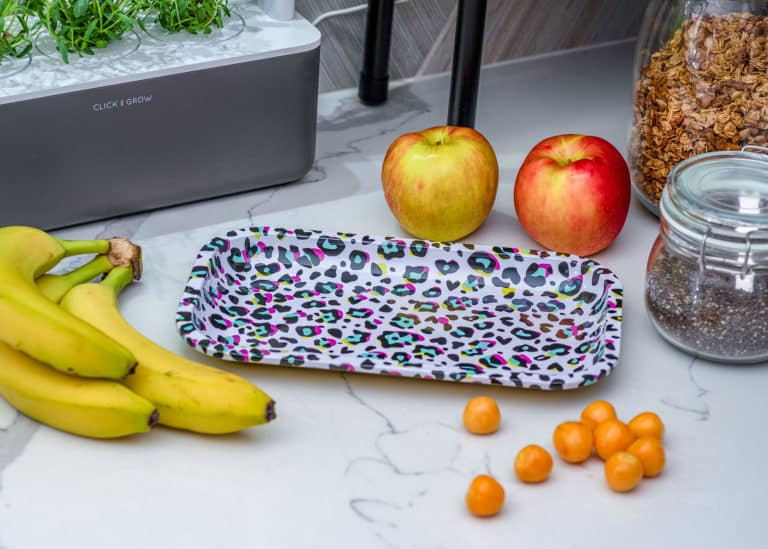 Food, Oven, Dishwasher Safe
Puff Plate trays are designed to stand up to anything you can throw at them. From a 450° broil in the over, to the chaos that is the inside of the dishwasher, these trays will take a scorchin' and keep on truckin'!
Perfect For All Rolling Needs!
Whatever your rolling needs – dice, sushi, burritos, or something a little stickier – Puff Plate metal rolling trays have got you covered. High walls keep all of your contents inside, and the stiff, durable aluminum construction means your tray will last a lifetime.