Turbine percs are specially designed glass discs, with precise angled cuts that create a vortex when water is pulled through. The movement of the disc creates an entrancing cyclone effect as you take your hit and cools down the smoke for smooth hits that look amazing.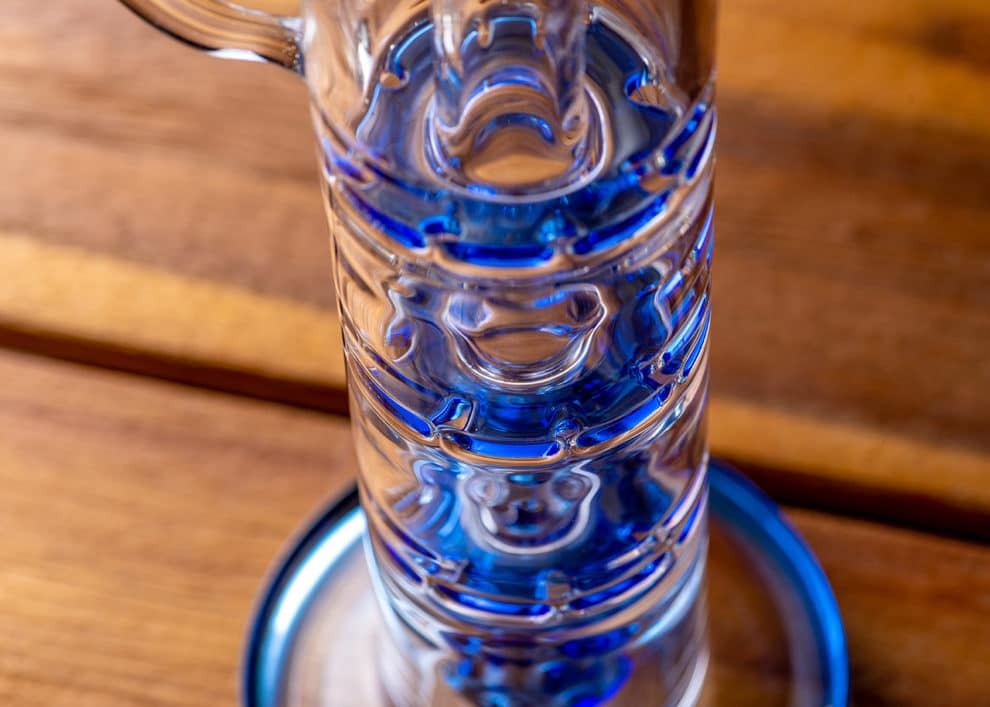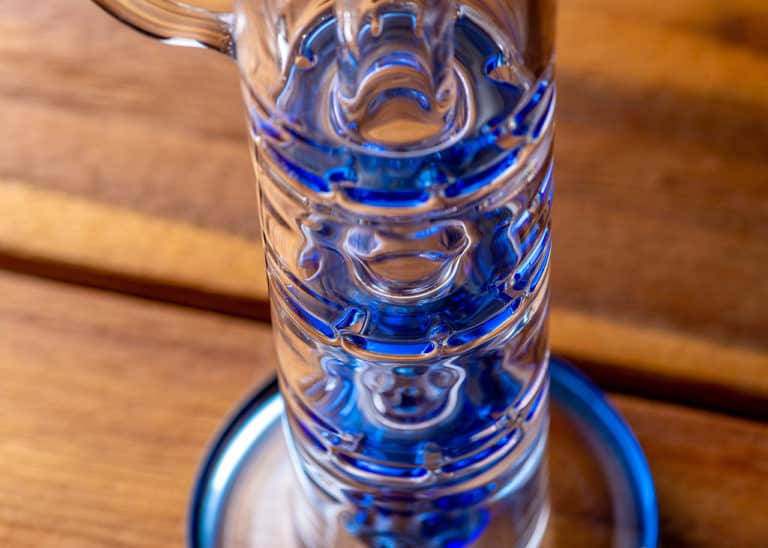 Barrel percs are cylindrical-shaped diffusers that can be placed in an upright or sideways position within the rig depending on preference. With more holes than the typical Circ perc, it has increased diffusion and bubbles, making it ideal for those looking to have thorough filtration.
Know your investment is safe from cracks and breaking  due to temperature shock or drops. This tank of a piece is rock solid, made with 4mm borosilicate glass, and ready to take on anything you throw its way!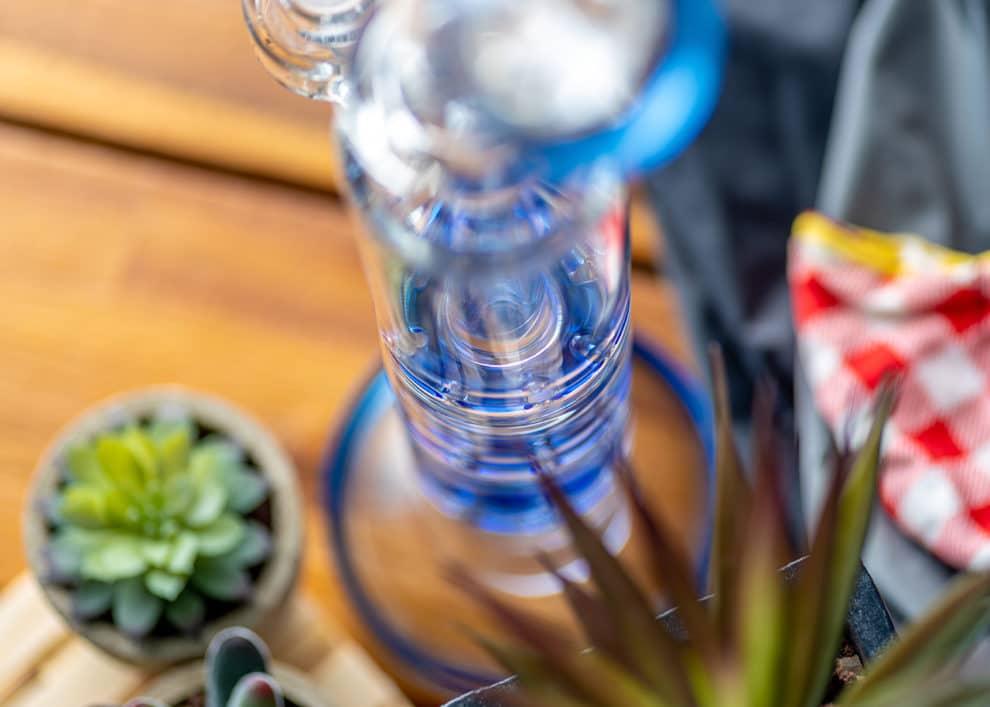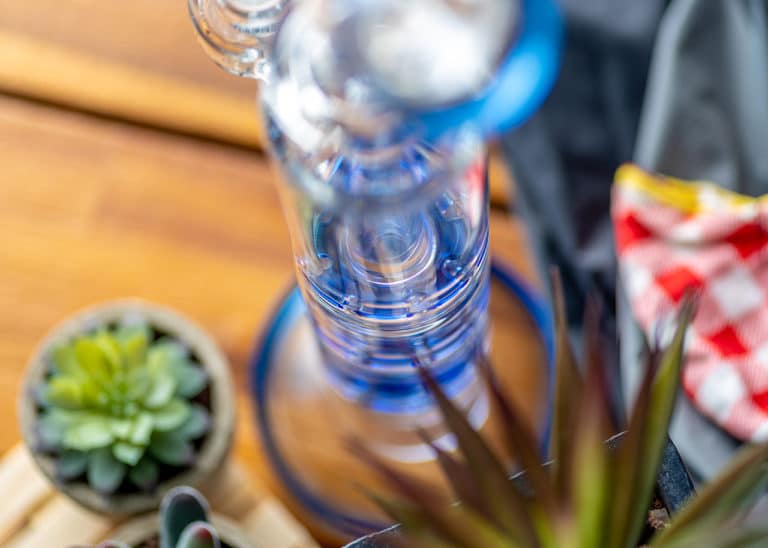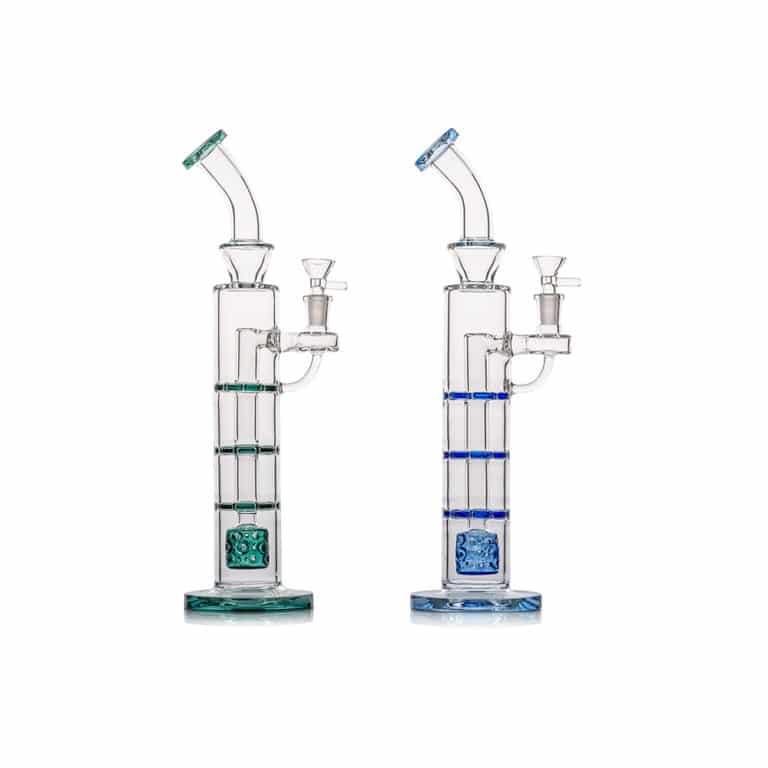 Everyone knows accents are sexy!