The Best Tray For Juicy J's
Get ready to have a mouthwateringly good time no matter where you are! This tray is the perfect size for taking with you on the go, and features a nonstick surface that makes getting every little crumb rolled up a breeze!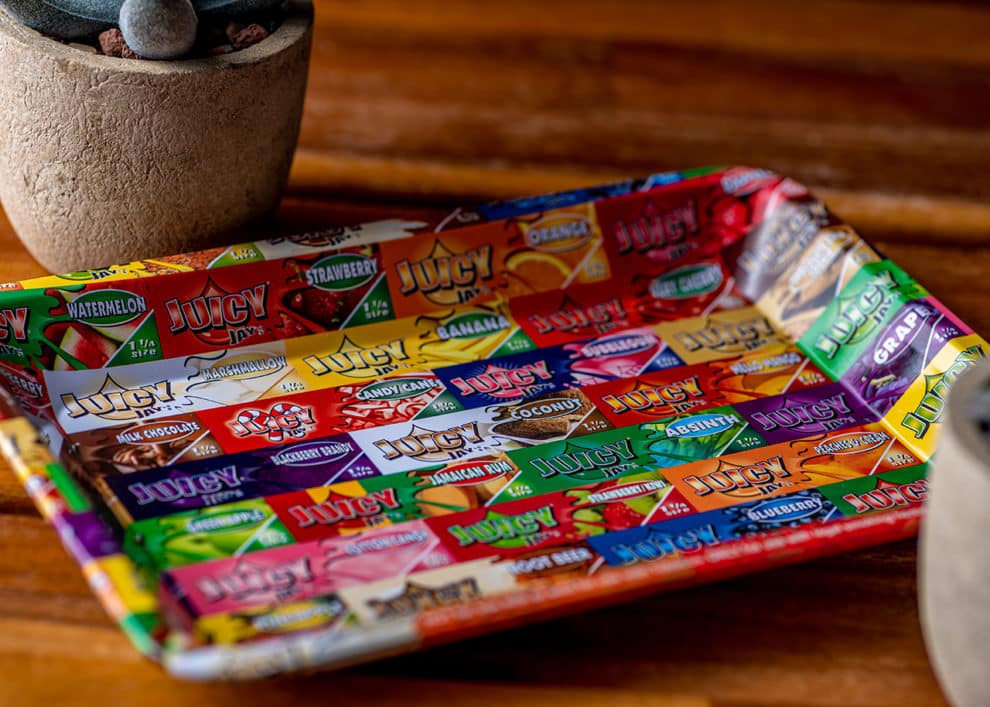 Juicy Jay's has been the leading flavored rolling paper and hemp wrap brand for years, and there's good reason! They make great products, and this tray is no exception. Durable, high quality materials meet a snappy design, what more could you ask for?